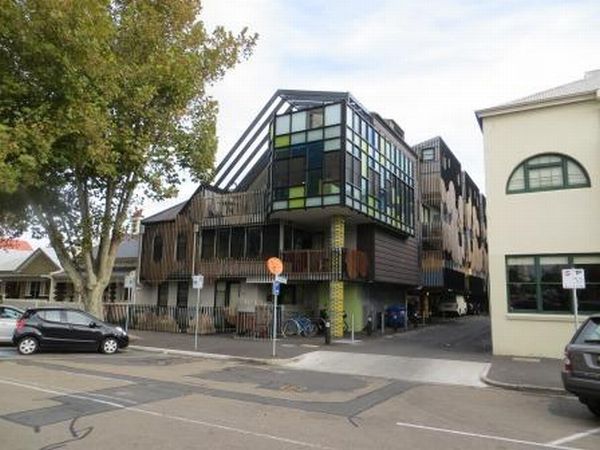 121 Liardet St, Port Melbourne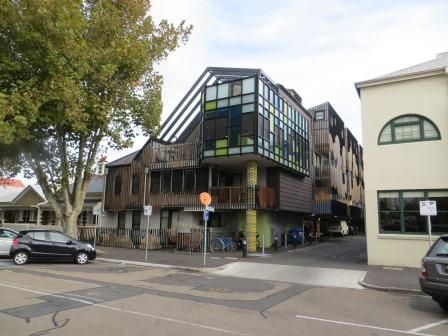 121 Liardet St, better known as Kyme Place, has become the 'Treehouse' to its residents, according to the positive review of this affordable housing development in the Age on Friday 26 April Treehouse, a worthy and delightful space.
It is rare that the words 'delightful' and 'worthy' occur in combination as in this article. Clark takes a detached look at the development – her views not coloured by the controversy surrounding the development in 2008.
Architects: McGauran Giannini Soon
Developer: Port Phillip Housing Association
History of 121 Liardet St
Boats were built here! The Volunteer was built by Jesse William Merrington on the vacant block next to the Merrington's home, 121 Liardet Street, around 1920 or 1921. The Volunteer was later sold to George Beazley.