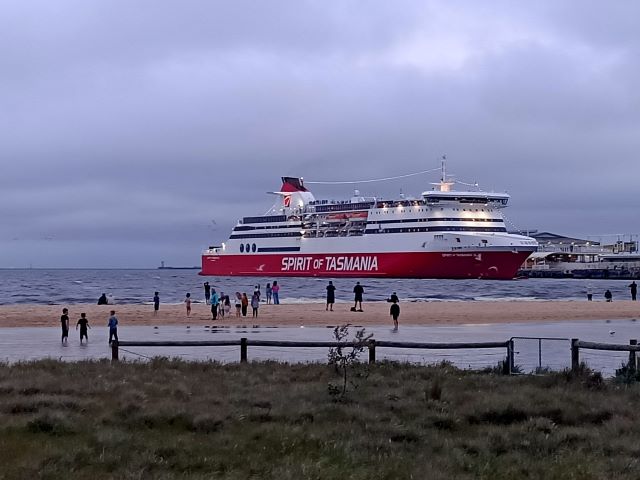 2022 – a year in Port places
January
How the year began . . .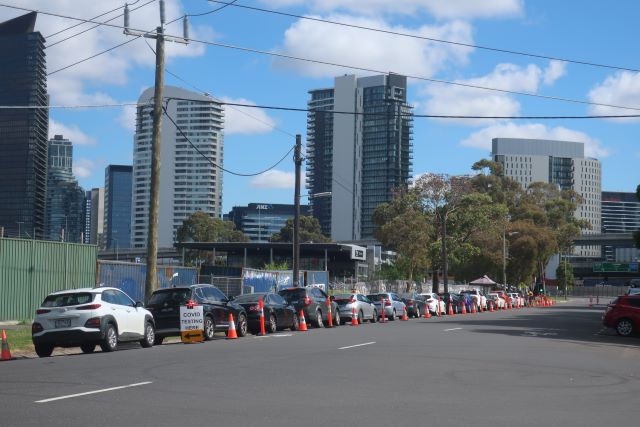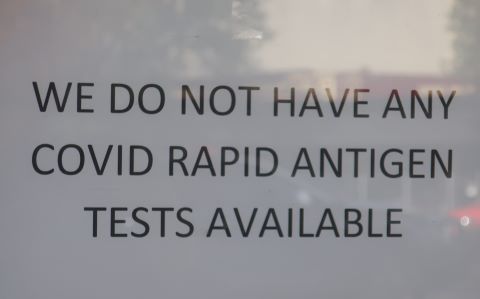 In early January, people queued for PCR tests at the Montague St testing site. Results could not be obtained for several days as laboratory staff were on leave. People were advised to do their own Rapid Antigen Test (RAT) at home and isolate for seven days since there was no point in getting a PCR test done. RATs were in short supply. With so many workers in isolation or with COVID, there were strains on the supply chain, and hospitals were close to being overwhelmed.
A second, and expanded, COVID drive through testing station opened on the opposite side of Montague St to cope with the demand.
29 January: Melbourne had its hottest day: 37.10.
31 January: Port Melbourne Secondary College opened under the leadership of foundation principal Anne Stout.
---
February
24 February: Russia invaded Ukraine.
---
March
Musicians, performers and choirs gathered throughout March at Nina Sanadze's living monument, Call to Peace, on a corner in South Melbourne.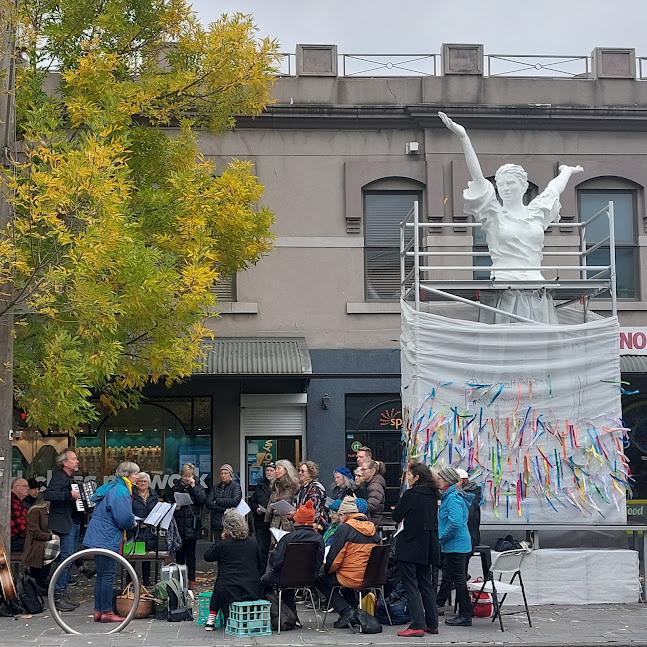 The Montague St bridge entraps those who fail to heed the 3.0m clearance sign.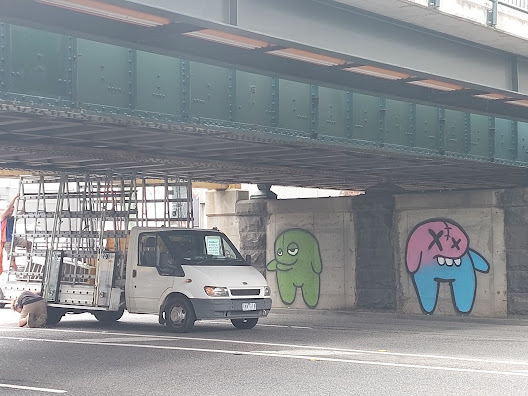 ---
April
The second COVID testing station on Montague St, established in January, was dismantled.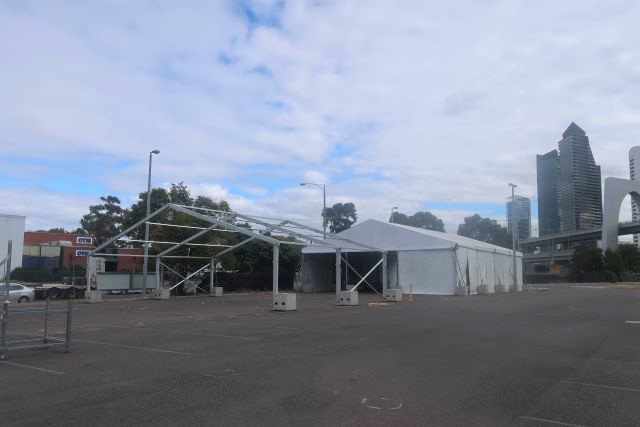 ---
May
Campaigning for the federal election began early in May.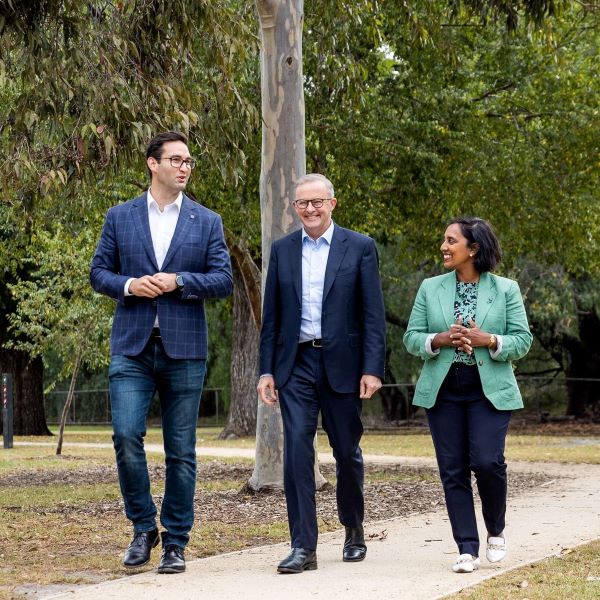 21 May: Federal election
Josh Burns (ALP) won the seat of Macnamara with 57,911 votes or 62.25% of the two party preferred vote. There was a swing of +7.34 to Labor. The campaign was hard fought with the Greens Steph Hodgins-May mounting a strong challenge. The result was only declared on June 17. The ALP formed government in its own right. Anthony Albanese became Prime Minister and made a Voice to Parliament a priority for the incoming government.
30 & 31 May: successive cold days with a maximum temperature hovering around 110 .
AEMO (Australian Energy Market Operator) intervened in the market to cap gas prices at $40 per kilojoule after gas reached a cumulative high price threshold on 30 May.
June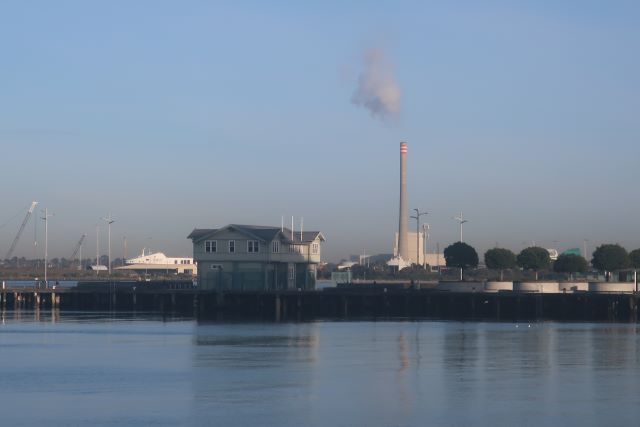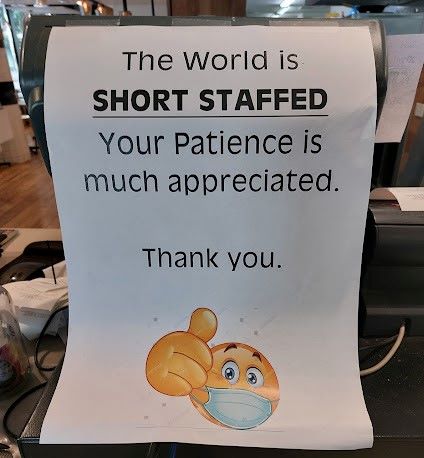 Labour shortages were widely experienced.
24 June: Well liked and respected member for Albert Park, Martin Foley, announced that he would retire from politics at the election in November. He had held the seat for 15 years.
---
July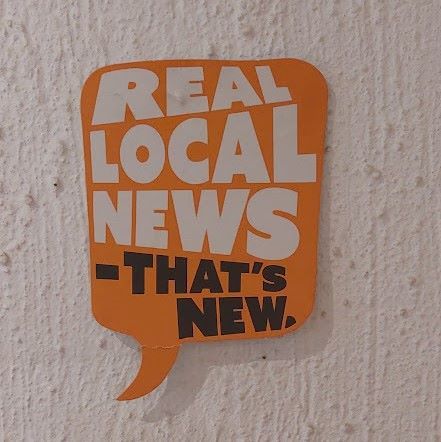 1 July: *PS Media began publishing local news online with a dedicated (in every sense of the word) journalist for Port Phillip, Peter Quattrocelli. *PS Media aims to reduce information deficits and hold those in power accountable.
*PS Media arrived on the scene in time to report, and follow, the pop-up bike lane controversy which dominated Council politics throughout the year.
We got to know Shed 21, part of Gateway to GMH, introducing people to the Fishermans Bend world downstream of the Bolte Bridge through conversation and hospitality.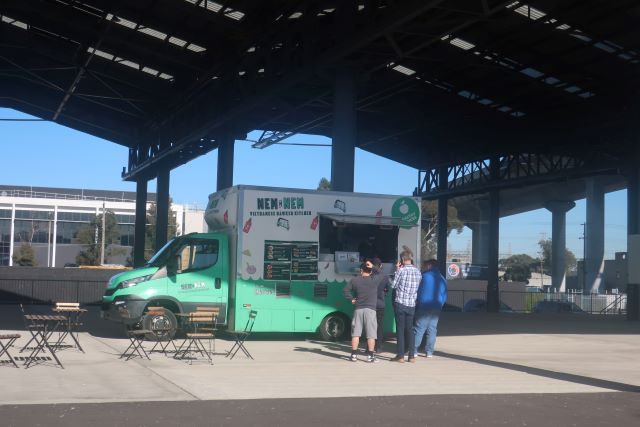 August
6 August: Yalukit Willam Nature Reserve opened. The former Elsternwick Park golf course is a major investment by the City of Bayside in nature and public open space.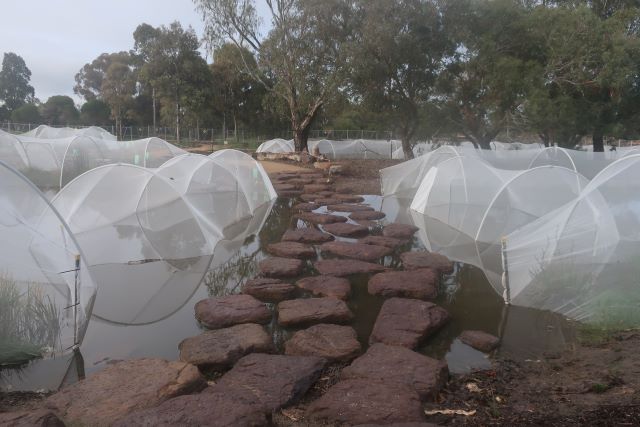 22 August: Uncle Archie Roach passed through St Kilda one last time when his funeral procession did a lap of St Kilda. He died on 30 July.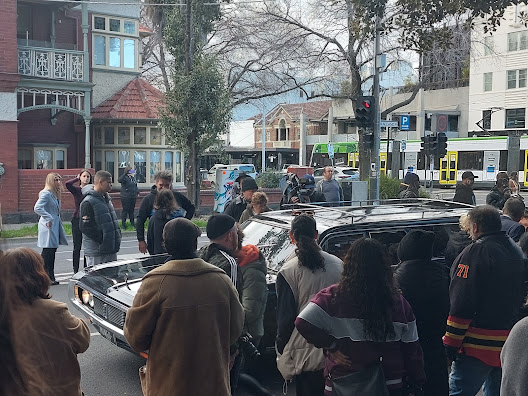 23 August: The Treaty Authority and Other Elements Bill legislation was passed in Victoria. It allows for the establishment of a Treaty Authority as an 'independent umpire' to oversee negotations between the Government of Victoria and Aboriginal Victorians.
---
September
8 September: The government legislated 43% emissions reduction on 2005 levels by 2030 and net zero by 2050.
8 September: Queen Elizabeth 11 died at the age of 96 after a 70 year reign.
13 September: Uncle Jack Charles died. He had visited Port in 2018 to launch the mural in Garden City Reserve in which he is represented.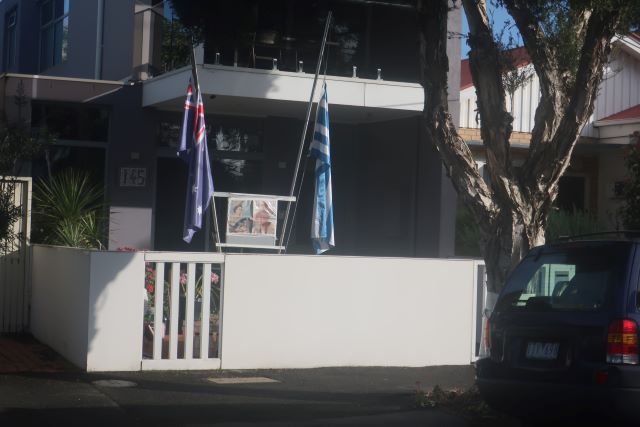 Unconventional pop up bike lane treatments aroused wide spread community reaction. The treatment of Bridge St was particularly contentious.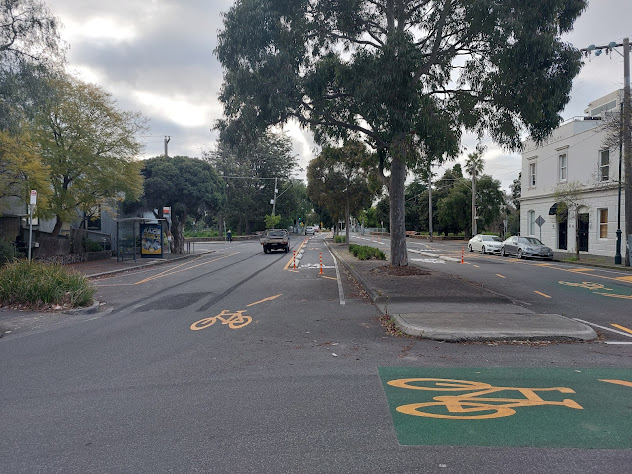 ---
October
12 October: The Pandemic (Public Safety) Order 2022 (No. 5) was revoked at 11:59pm. People were now recommended, rather than required, to isolate if they have COVID.
13 and 14 October: 21.6mm of rain fell on 13 October and 22.6mm on the 14th causing severe flooding on the Maribyrnong. The EPA advised against swimming in the Bay.
18 October: the bike lanes in Bridge St were removed.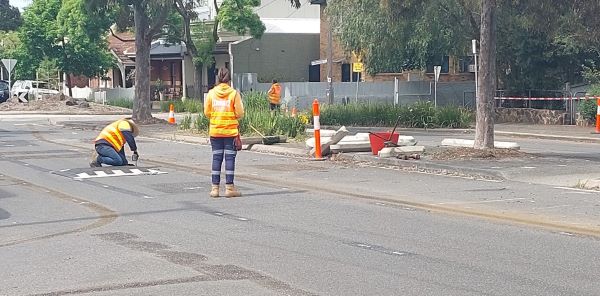 22 October: People gathered on the foreshore to watch and witness the Spirit of Tasmania's final departure from Station Pier. The effects of the heavy rain were still in evidence.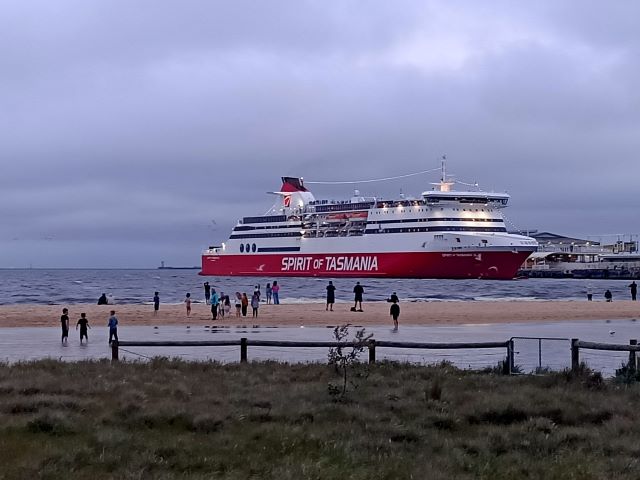 ---
November
14 November: Svitzer, tugboat provider to the Port of Melbourne and 16 other ports around Australia, announced its intention to lock out all its workers on Friday 18 November at 12pm.
18 November at 11am: The Fair Work Commission ordered Svitzer not to proceed with the lockout.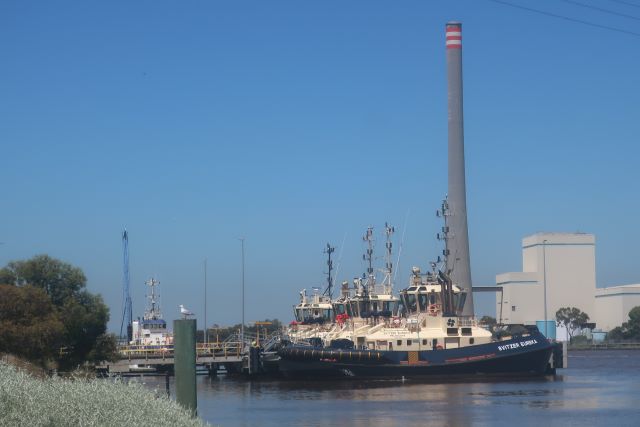 26 November: Victorian State election
Nina Taylor (ALP) won the seat of Albert Park, the first women to represent the state electorate in its 133 year history.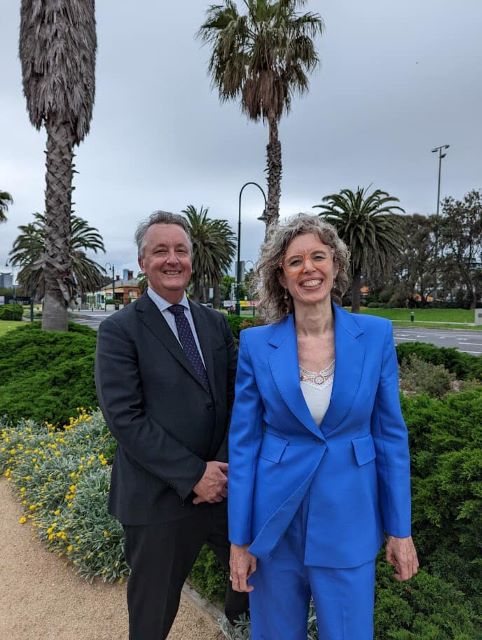 The Andrews Government was convincingly returned with 56 out of 88 seats. 'Hope always defeats hate', said Andrews in his victory speech.
---
December
COVID is rife in the community with 21,138 active cases and 12 deaths on average each day in the past week1. Taking a RAT has become routine.
5 December: Environment Minister Tanya Plibersek vowed "to turn the tide in this country – "from nature destruction to nature repair." in responding to Graeme Samuel's review of the Environment Protection and Biodiversity Act.
16 December: Minister Plibersek flies to Montreal for the COP15 Biodiversity Summit.
---
1 Victorian COVID-19 data updated 11.33, 16 December 2022