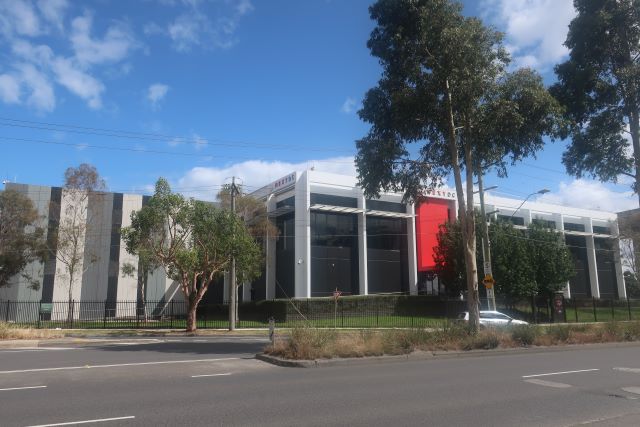 360 degrees on Lorimer St
For two hours on Tuesday, the 7th March, I counted bike riders as they passed a point where Ingles St meets Lorimer St.
It was part of Bicycle Network's long running Super Tuesday count of bike riders held between 7.00 am and 9.00 am on the first Tuesday in March each year. I deliberately chose a count site related to Fishermans Bend.
Although vehicle traffic was heavy in both directions, there were fewer bicycle movements and even fewer pedestrians. I had lots of time to survey the scene. Taking as my cue Pema Chodron's injunction to Start Where You Are, I made some observations from the cover of aslightly elevated access and inspection pit.
It reminded me of those markers at the top of a hill with a view reached after a long climb that show directions to London and Antarctica as well as more local points of interest. This structure on the Lorimer St naturestrip was my starting point for the observations that follow.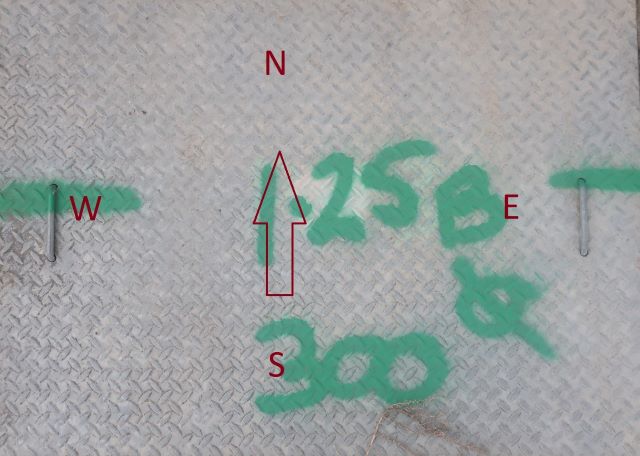 Trielle, Yarra's Edge
Through the gate of the construction site which will become the development Trielle, the rising sun highlighted the Victoria Dock Harbour Control Tower (which we will return to another day) and the wheel at New Quay in Docklands across the River.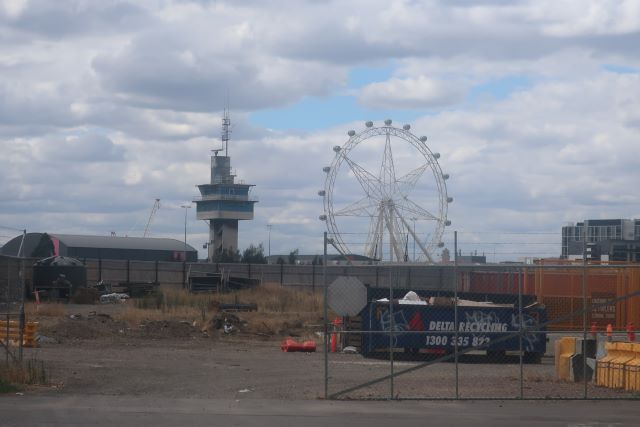 Trielle is the 9th and final tower to be built by Mirvac at Yarra's Edge, and the tallest too, at 45 levels. Mirvac describe it as 'the crowning jewel of Yarra's Edge'. Mirvac became the developer of the Yarra's Edge precinct in 1999. Over twenty years, Yarra's Edge has become a distinct community within Docklands. Trielle is designed by Mirvac's in house team of architects and interior designers who have a great feel for their market.
850 – 868 Lorimer St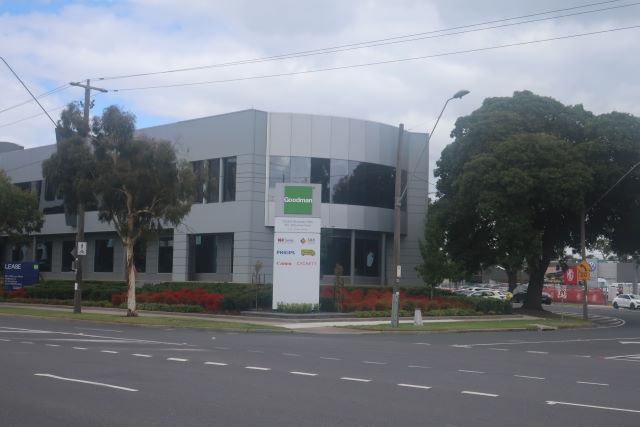 The 1.01 hectare site is owned by Goodman which has extensive land holdings in Fishermans Bend. In February 2021, the City of Melbourne supported a planning application for a two stage development. The first stage is an 11 storey office and retail tower, the second stage is two residential towers of up to 24 stories over a low podium. The design, by Hayball, references the industrial character and history of Fishermans Bend. The development will include a new connection between Lorimer and Ingles St as well as traffic signals at Lorimer x Ingles.
Alstergren's timber business formerly occupied the site, spanning both sides of Lorimer St.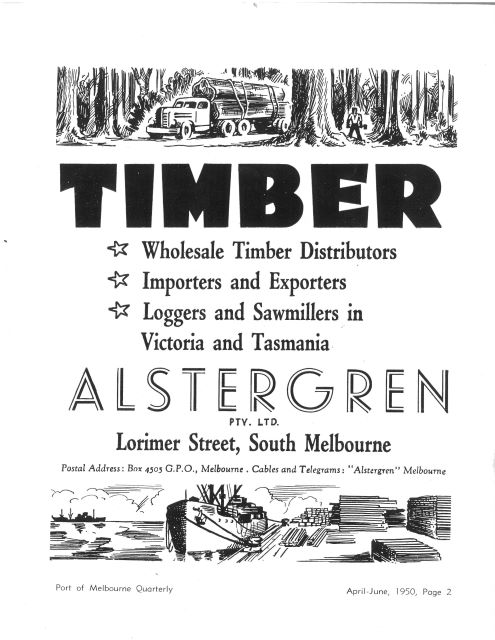 Urban forest fragment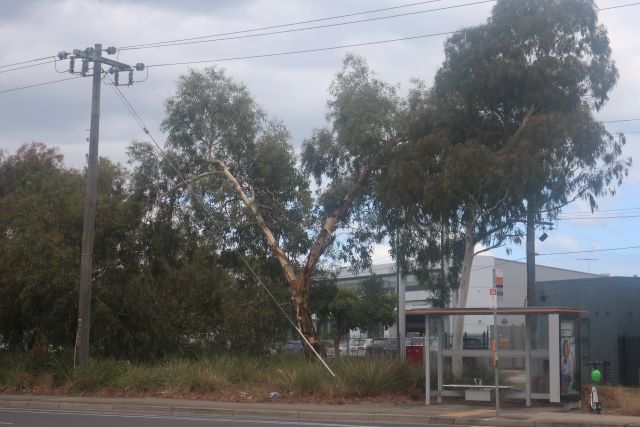 The trees in this neglected traffic island are nevertheless valued contributors to the City of Melbourne's urban forest, putting out oxygen day in and day out. Noisy miners visited the canopies of the trees. Tough lomandras grow thickly amongst a carpet of plastic and leaf litter.
There are seven trees planted here according to the City of Melbourne urban forest data. Since the trees looked so unappreciated, I thought I'd drop them a line and say thanks which you can do via the City of Melbourne urban forest website. The tree is a eucalyptus gum, ID 1031226.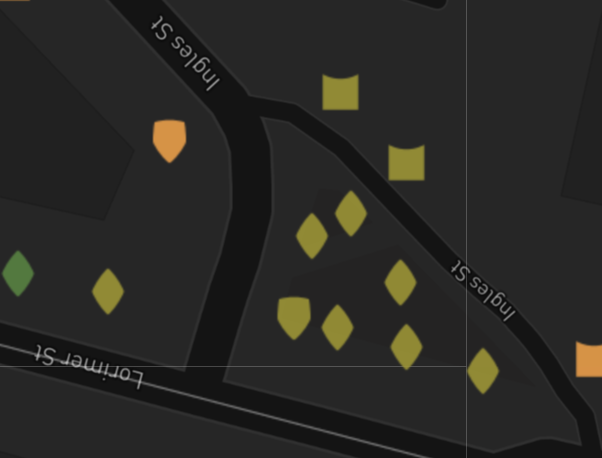 Bus 237, destination Fishermans Bend via Lorimer St, stopped here at 10 minute intervals as per the government commitment in October last year. A few people got off at the stop.
NextDC, 826 Lorimer Street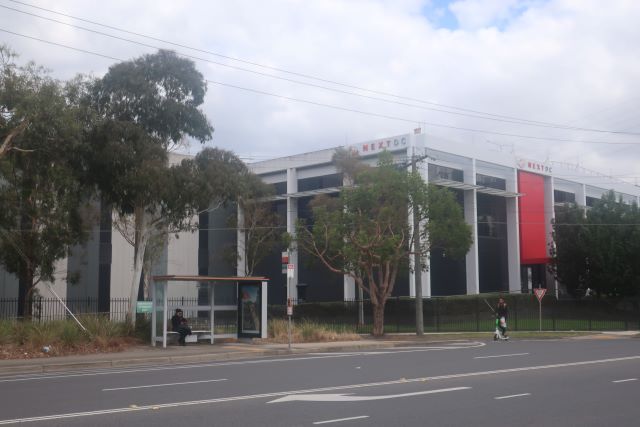 M1 is the first of NextDC's three Melbourne data centres and one of eleven Australia wide The company was founded by Bevan Slattery in 2010 and opened in Lorimer St in July 2012. The data centres connect businesses to 'the clouds, networks and platforms' they need.  
Warehousing all that data is energy and water intensive.
In 2013, NextDC installed 1575 solar panels in a 402 kW solar system, the largest in the area at the time. Since then NextDC's M1 and S1 are the only data centres in Australia to achieve a 5 star NABERS1 rating.
In 1912, the Victoria Golf Club had its clubhouse on this corner until it moved to Cheltenham in 1926. It continued as a golf club until part of the course was incorporated into the General Motors Holden site.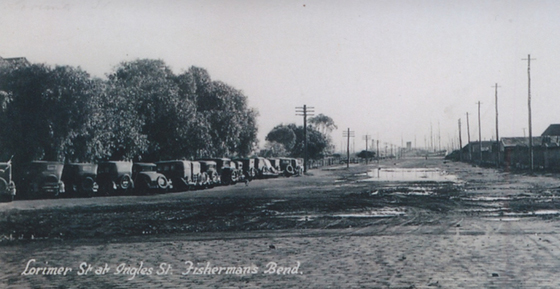 Lorimer St
Lorimer St is a 13 metre carriageway which, according to 2015 data2, carried about 16,700 vehicles (including 1,230 heavy vehicle movements) per day. Traffic has only increased, significantly, since then. Trucks bearing 2 x 20 foot containers, concrete mixers and cement trucks all passed by in a steady stream amongst the passenger vehicles.
Contrast those vehicle numbers with the 145 bicycle movements observed over 2 hours, of which only 11 were women. There is a long way to go before Fishermans Bend can claim to be 'an exceptional place to cycle', a goal of the Fishermans Bend Framework. It will be interesting to return to this site in 2024 to see whether the new separated bike lanes on Turner St make a difference. A 50:50 gender split is considered the balance you need to claim to be a cycling friendly city.
194 – 206 Lorimer St
Development Victoria sold this 4509 square metre site to the Samma Property Group and Brightlight. A 31 level Build To Rent tower designed by Fender Katsalidis has received planning approval. It will contain 402 units, six percent of which will be allocated for affordable housing. The development is said to represent the bridge of a ship.
Shed 21, 206 Lorimer St
We've visited Shed 21 before for the Holden party and drinks at the Gateway Hub.
And so to return to where we started – on the cover of a pit of some kind – in Lorimer St.
---
Sources
1 NABERS National Australian Built Environment Rating System
City of Melbourne Solar case study: NextDC
City of Melbourne Urban Forest Visual
2 These figures were used in a report by GTA traffic consultants for a proposed slag facility further downriver on Lorimer St.GTA Consultants for Cement Australia 465 Lorimer Proposed slag grinding station Transport Impact Assessment
Pema Chodron Start Where You Are: a guide to compassionate living
And here's a map to help you find your way around.