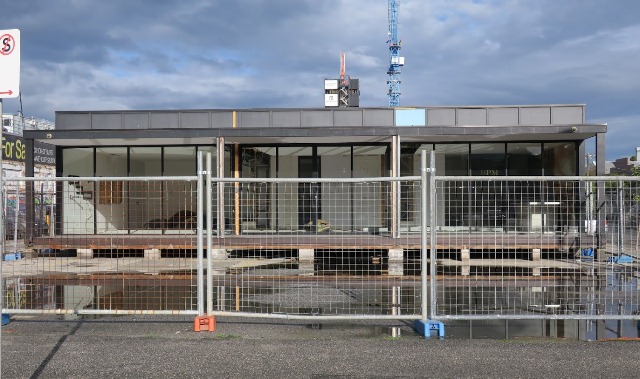 6-78 Buckhurst St, Montague
August 2018
On 23 August around 6pm, a blaze engulfed the former Carlins showroom on the corner of Buckhurst and Kerr St. More than 20 firefighters brought the fire under control by 7.08pm.
Victoria Police have determined that the fire was suspicious and are investigating.
June 2018
Marketing has begun for the second tower in this large block bounded by Buckhurst/Gladstone/Kerr and Montague Streets. Fifteen85. The first tower of this development will be at the western (Montague) end of the site.
The architect is Elenberg Fraser, and each tower is now 30 levels. The number of dwellings is down to 746.
The developer is CEL Australia. and the parent company is Chip Eng Seng Corporation . The site was reported to have been purchased  for over $50m from BPM. BPM in turn had purchased the site from MAB for $37m.
2016
A year in limbo.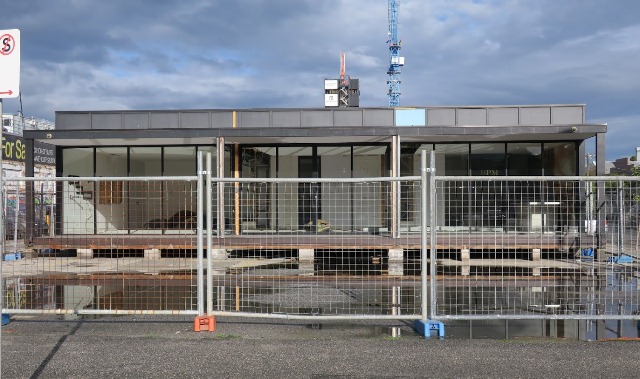 Marc Pallisco, the Age, reported on Saturday 1 June that Carlins has lodged an application for a staged development of 4 towers,  the tallest of which will be 38 storeys, for their massive site on Buckhurst St.
The proposed development includes 1,023 dwellings.
The application, lodged on 27 May 2013,  is listed on the Minister's Planning Permit register with scant further information at this time.
The site is extremely large – 9,356 sqm with three extensive street frontages – Buckhurst, Kerr and Gladstone Sts.
In the City of Port Phillip's plan for the suburb, Buckhurst was envisaged as the main street and community heart of Montague.
A different future to that imagined by Port Phillip is unfolding.
Any errors in the information above? Let us know so it can be corrected.