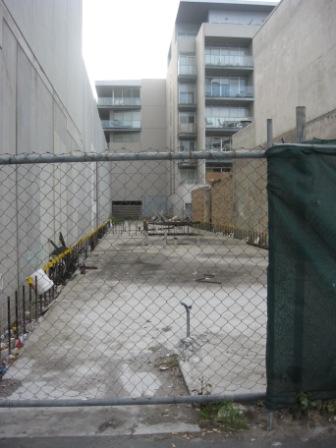 Council's decision to refuse the application for an eight level apartment development at 77 Bay St has been upheld by VCAT.
Tribunal member Rundell concluded that
'[the proposal] would have significant adverse impacts on residents to the south, and invade the privacy of the residents to the west. It would also be a blunt and overwhelming interface to the sensitive heritage interface on its north side, and it also impacts on the Bay Street public domain. … Access is constrained. I also think it fails to provide adequate car parking on site. … Finally I think the amenity of most of the apartments would be unacceptable. They would have limited access to daylight, face dismal outlooks and their residents would rely heavily on the amenity of the locality to compensate for the very limited amenity of many of the dwellings.'*
He provides guidance on any future development of the site.
References :VCAT Ref P1690/2011 decision 9 02 2012
Planning Application No 778/210