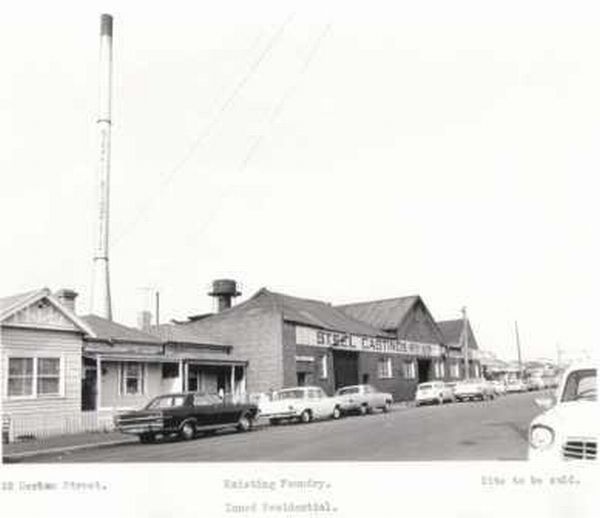 While in the Williamstown/Derham St area, it is interesting to take a look at this picture of 92 Derham St taken in 1972.
The Port Melbourne Council then began to encourage sites such as this to transition to full residential development. The Derham St property was purchased by the Port Melbourne Council for $50,000 on September 21, 1972.
The factory made every washing day a headache. It was replaced by some modest terrace housing.
Can you add to this information?
Image courtesy of the used with permission Port Melbourne Historical and Preservation Society