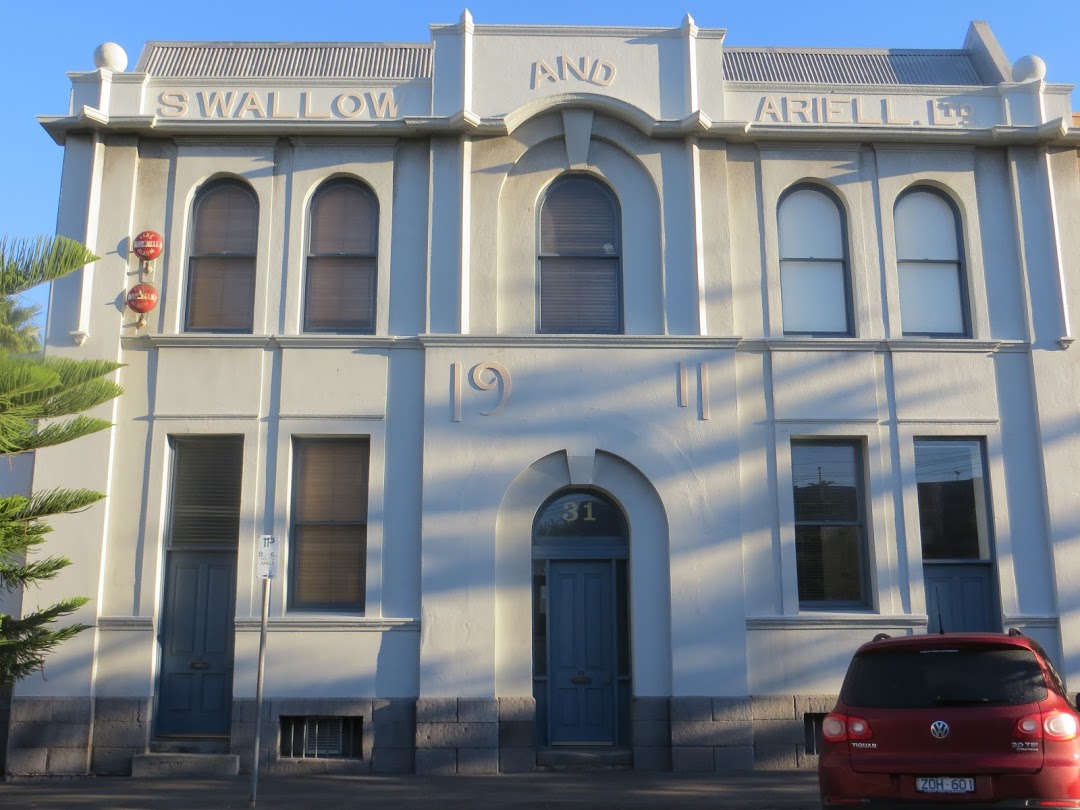 A Ginger Nut Bakehouse
One of the most fondly remembered but most tantalisingly elusive of Port memories is the smell of gingernuts baking at Swallow & Ariell.
Over more than one hundred and thirty years Swallow & Ariell's operations expanded to occupy a whole Port Melbourne block – apart from the London Hotel. Many other neighbouring buildings were pressed into the service of the company as well. The business began in 1854 when Thomas Swallow settled in Sandridge to bake ship biscuits after time on the Californian and Victorian goldfields. The original three storey bakery and home to the Swallow family still stands on the corner of Rouse and Stokes St in Port Melbourne.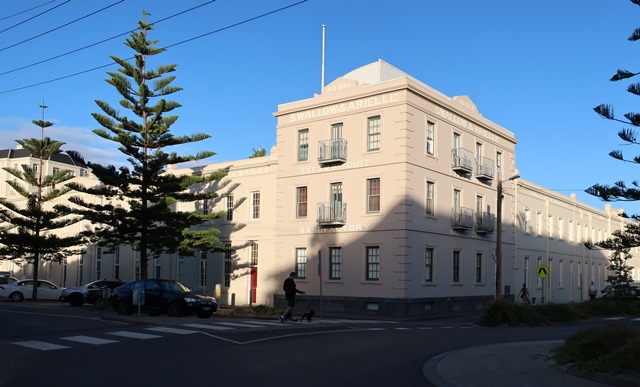 The firm expanded with Victoria's growing prosperity and an increased appetite for fancier lines of biscuits. Evidence of that period can still be seen in the retained buildings on Rouse Street and Stokes streets.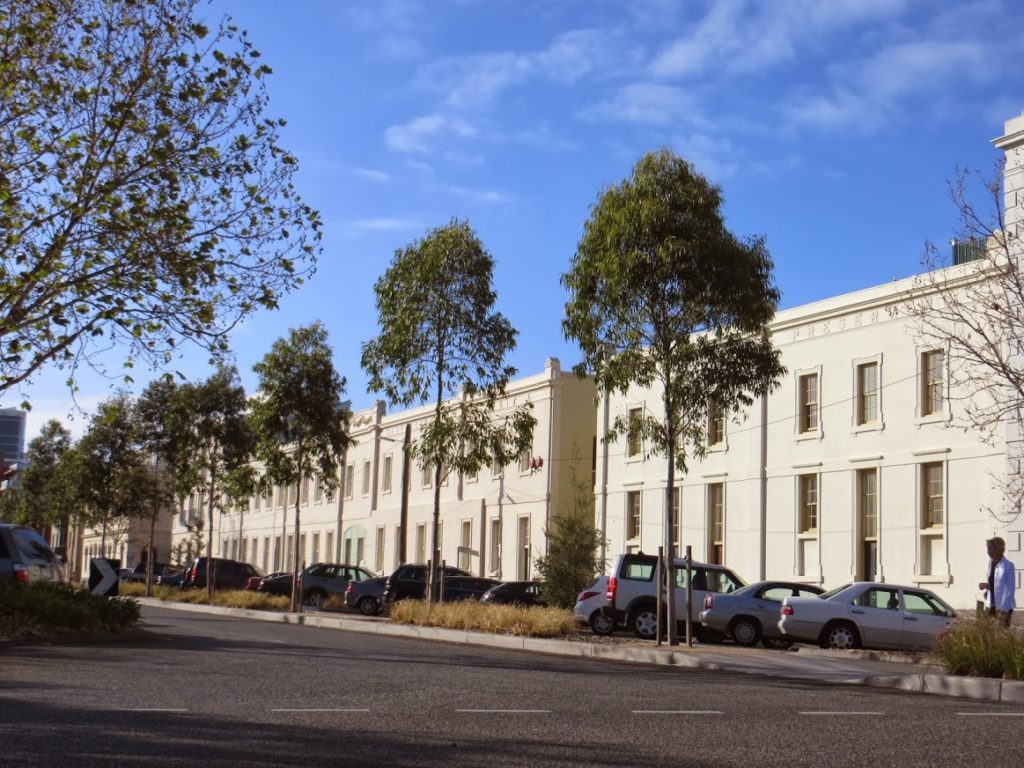 In 1911, with the advent of an electricity supply, an electric bakehouse was added – a building with some delightful flourishes – designed by Hugh McCrae, grandson of Georgiana McCrae. In his brief time practising as an architect, McCrae also designed a house for Frederick Derham who had succeeded Swallow in running the business. McCrae was a great friend of the artist Norman Lindsay who illustrated some of McCrae's later writing.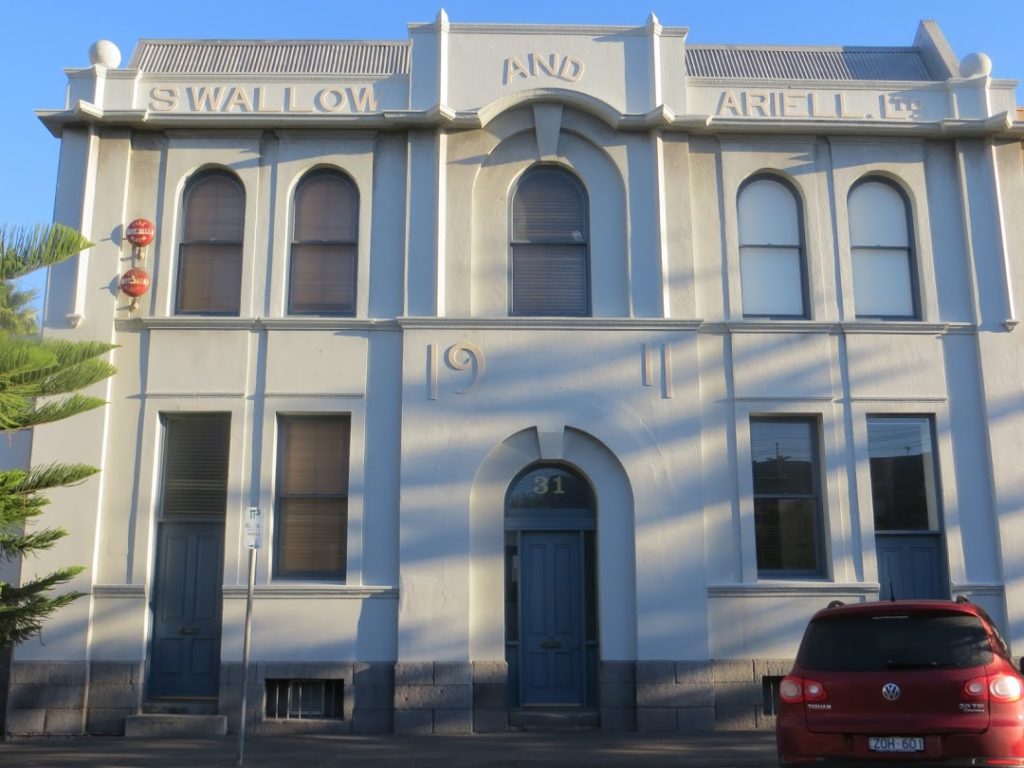 In 1922, a new building was commissioned especially for the purpose of baking gingernuts. It was designed by Bates, Peebles and Smart, also architects of the dome of the State Library.
In 1937, a two storey mixing oven, hall and packaging plant designed by Kingsley Henderson of the firm A & K Henderson was added to the complex.
Which buildings to keep?
The Swallow & Ariell complex was first listed by the Historic Buildings Council as early as 1984 but the extent of heritage fabric to be protected was put to the test when the site was sold and the new owners, the Buxton brothers, sought to redevelop it.
At the hearings of the Historic Buildings Council in March 1993, the National Trust argued that all the buildings should be protected for the story they told of 'an uninterrupted sequence of factory development'. Retaining the whole complex, the Trust said, also showed the relationship of the factory with Port Melbourne's piers and railway which provided the founding rationale for the factory's location.
The architectural merits of each era revealing part of the complex was scrutinised by experts. Miles Lewis, for the owner, argued that 'the … Ginger Nut Bakehouse is a utilitarian, conservative and undistinguished structure by a prominent firm of architects'. Since there were other and better examples of buildings by the same firm of architects, the Ginger Nut Bakehouse did not meet the test for heritage protection.
The Historic Buildings Council agreed and the way was cleared for the demolition of the Ginger Nut Bakehouse and the 1937 building for the Anchorage apartments. You can see the lost bakehouse in this 1939 advertisement in the right hand corner.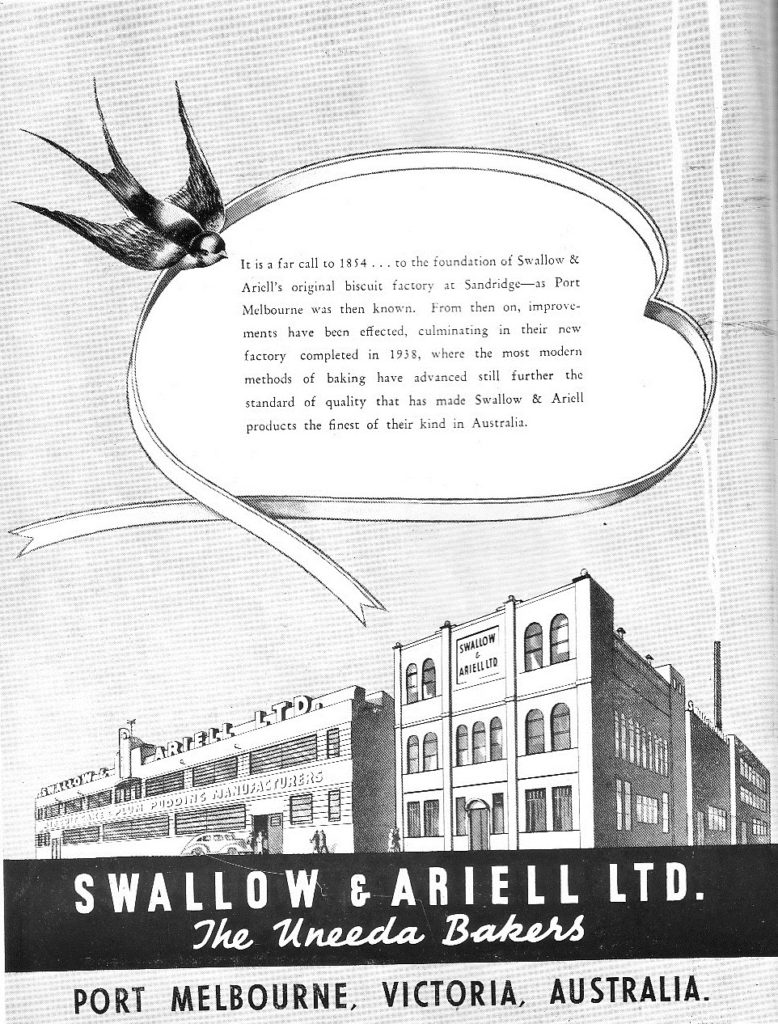 Sources and links
Submissions to the Historic Buildings Council Hearing on the Swallow & Ariell complex March 1993, file retained by the Port Melbourne Historical and Preservation Society
Hugh Raymond McCrae Australian Dictionary of Biography