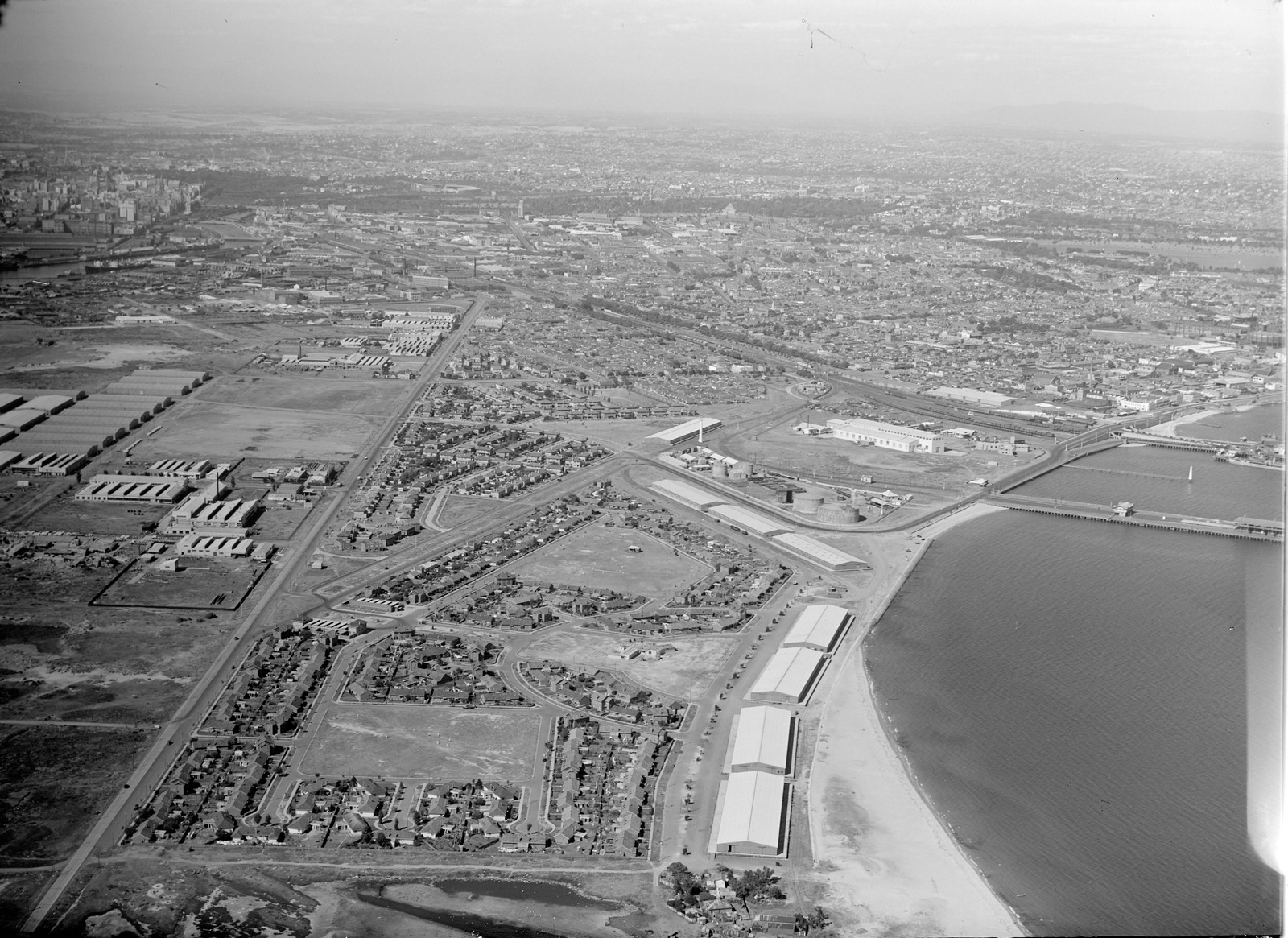 A Jane's Walk in Fishermans Bend
Jane's Walk is an international citizen-led walking conversation inspired by urbanist Jane Jacobs. Jane's Walks encourage people to share stories about places, discover unseen aspects of their communities, and use walking as a way to connect.
This Jane's walk on Sunday 5 May begins in Centre Avenue, the centre of the first housing estate built by the Housing Commission of Victoria from 1939. It was a planned estate based on the latest thinking about health promoting environments for people re-located from inner urban 'slums'. Neat houses organised around parks and community facilities that were promised and didn't eventuate for many years.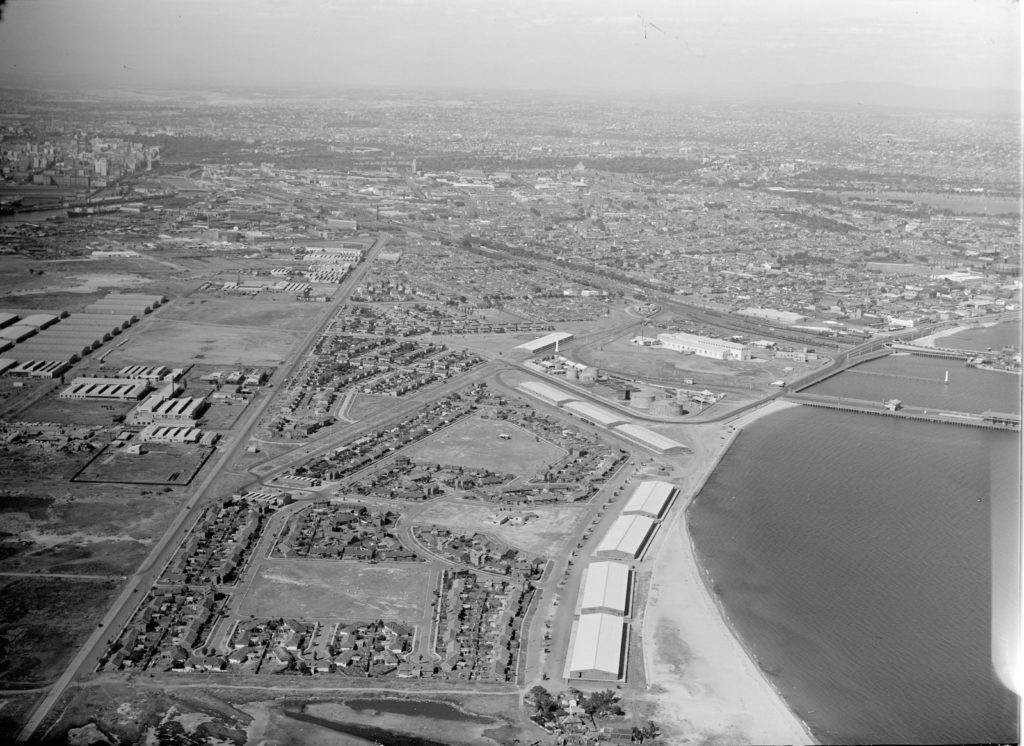 The River is to the west but you wouldn't know it as it's behind a noise wall and Webb Dock.
We'll cross Williamstown Road from Port Melbourne to the less familiar Fishermans Bend – named the Wirraway precinct when Fishermans Bend was rezoned in 2012.
It's an amazing seven years since that Fishermans Bend altering decision was made.
Change is afoot.
This is a walk which demands urban imagination. How will Fishermans Bend become an excellent place for walking? How can it become the diverse, mixed and interesting place that Jane Jacobs wrote about? We'll talk about these things as we walk.
We'll finish up in Yarra's Edge in Docklands – just a short walk away from the public transport network.
"When you walk through a city you are always walking through time as well as space and that's what I really love about an urban walk." (1)
It would be great if you could come along. Bookings required. There are just a few places left.
(1) Francesca Perry and Guardian readers The Guardian 'A good wander unveils the wonder of a city': readers on urban walking 6 August 2016