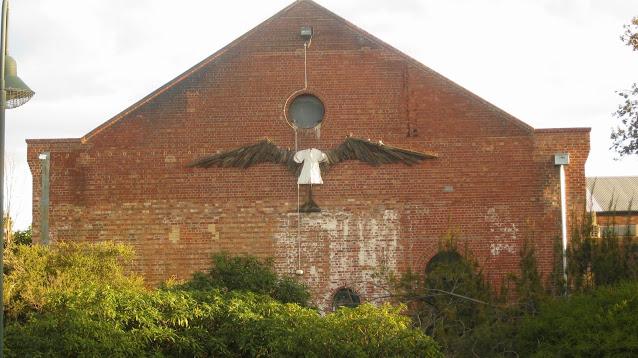 A lump of coal – a post for COP26
After a gale overnight on 18 February 1951 the Nairana broke from her moorings near Williamstown and came to rest on the beach in Port Melbourne near Princes Pier.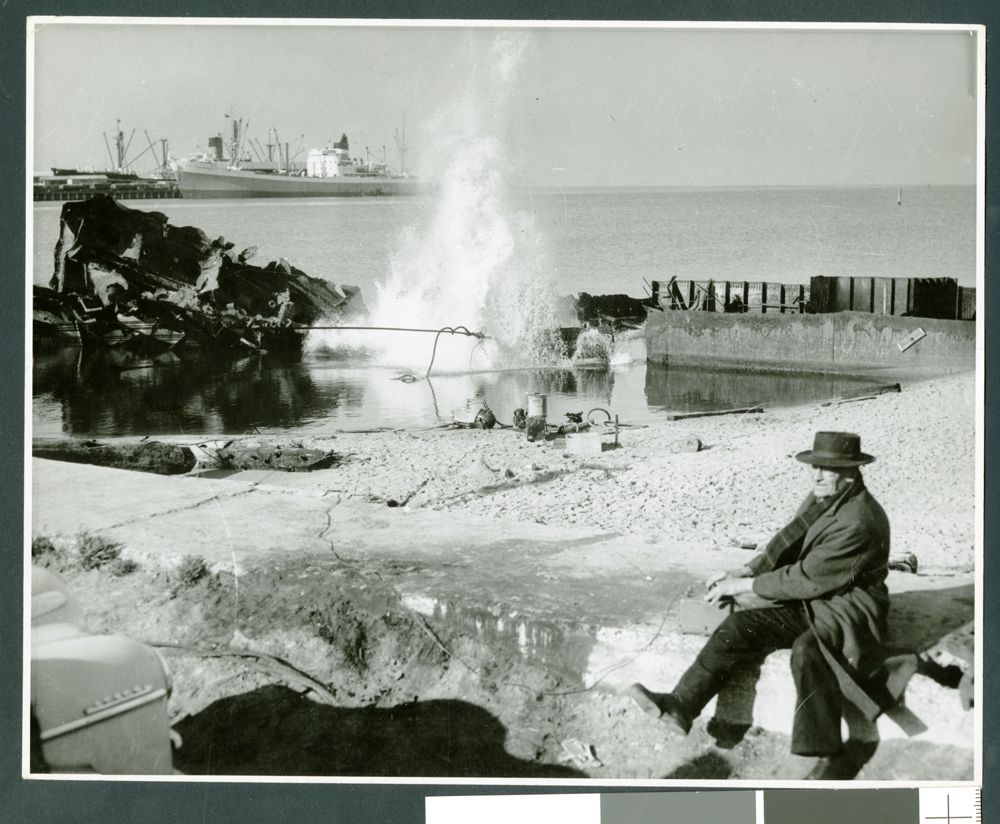 While the ship lay there, at the end of her life, she was the object of great curiousity and investigation by local children. A boy living in Garden City within sight of the wreck retrieved some coal from the Nairana. That boy, now in his eighties, gave me a lump of that coal which has become a portable exhibit to take out on walking tours.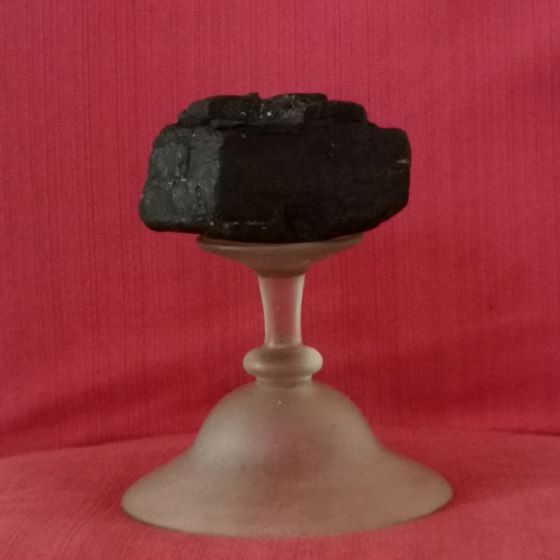 The Nairana was commissioned by Huddart Parker for the Tasmanian trade. The very origins of that firm lay in supplying coal to the goldfields. While the Nairana was still on the slipway, the First World War broke out, and she was requisitioned by the Royal Navy. With modifications, the now HMS Nairana served in the North Russia campaign supporting the British intervention in the Russian Civil War. A transcript of the ship's log while on active service in 1919 gives a sense of the HMS Nairana's appetite for coal to power the vessel and the manpower needed to load it. It had a weekly demand of between 130 and 180 tons of coal. 'Hands fall in for coaling', notes the log for 25 May 1919.
The Nairana was built at William Denny Brothers Shipyards in Dumbarton on the Clyde, just 21 miles or 20 minutes drive from Glasgow where the COP26 Climate Conference is being held.
---
Central to the climate negotiations is the hanging by a thread goal of keeping global warming to 1.5 degrees above pre-industrial levels. This was a hard won inclusion in the 2015 Paris agreement achieved by the advocacy of Pacific Island nations. They are at the forefront of climate impacts with intensifying cyclones, coastal erosion, incursion of salt water into agricultural land and the loss of ancestral culture. This year, the representation by Pacific countries has been limited because of the challenges of prolonged COVID quarantine arrangements. Nevertheless, Pacific leaders, present and past, including Fiji's Prime Minister Frank Bainimarama, Anote Tong, former president of Kiribati, and former Tuvalu prime minister Bikenibeu Paeniu, the first leader to sign the UN Framework Convention on Climate Change at Rio de Janeiro in 1992, have been vocal in expressing their dismay and disappointment with Australia's meagre response to the immediate threats the people of their island nations face.
Fiji is one of 61 countries making up the High Ambition Coalition determined to keep global temperature rise to 1.5 degrees. In a tweet from COP26, Prime Minister Bainimarama said "here's the difference between adaptation and loss and damage: you can't adapt an island that no longer exists, build homes on uninhabitable land, or restore reefs wrecked beyond recognition or biodiversity that is extinct. These losses are permanent."
---
At South Melbourne's Gasworks, black coal from Newcastle was baked to create town gas. The process led to serious local pollution. Aileen Kennedy, a resident of Foote St, complained in 1946 that 'the smoke is so thick that I cannot see my front gate and the fumes are like a choking sensation in my throat'. The relatively short lived South Melbourne Gasworks, 1872 to 1957, has left a legacy of contamination requiring expensive remediation. When coal plants and gas wells are de-commissioned in the future, governments will be left with many, and much more extensive sites requiring remediation in addition to the costs of a warming climate and sea level rise.
Civil society organisations across the Pacific Islands Nations come together in PICAN, while in Port Phillip, PECAN, the Port Phillip Emergency Climate Action Network brings together community groups working towards effective climate measures to keep that 1.5 degree hope alive.
Meanwhile, and mysteriously, coal continues to wash up on Sandridge Beach – a reminder of the ongoing challenge that burning fossil fuels poses for our shared future.
More
HMS Nairana (1917) https://en.wikipedia.org/wiki/HMS_Nairana_(1917) accessed 5 November 2021
PICAN Pacific COP26 demands: The Blue Pacific Demands Climate Justice & Action
PECAN, Port Phillip Emergency Climate Action Network
Signs of the times – Port Places post at the time of the Paris Climate Talks in 2015