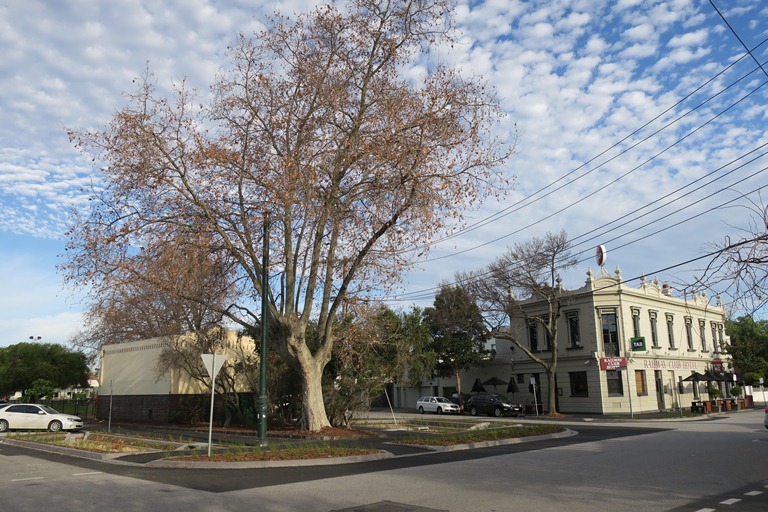 A street in Port Melbourne
I'm fond of many streets in Port Melbourne, but if I had to choose one it would be Raglan St and these are the reasons why.
It has to start with the magnificent Moreton Bay fig tee at the North Port tram stop which lends stature to its surroundings and can be seen from wherever you look in Raglan St.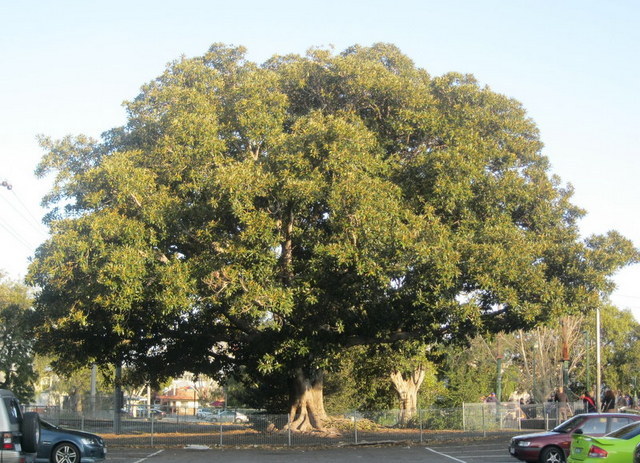 The recent addition of raingardens and planted kerb extensions where Princes and Nott St meet has narrowed Raglan street and creates a fine setting for appreciating the Railway Club Hotel. The deciduous plane tree allows a better view of the deco sub-station behind.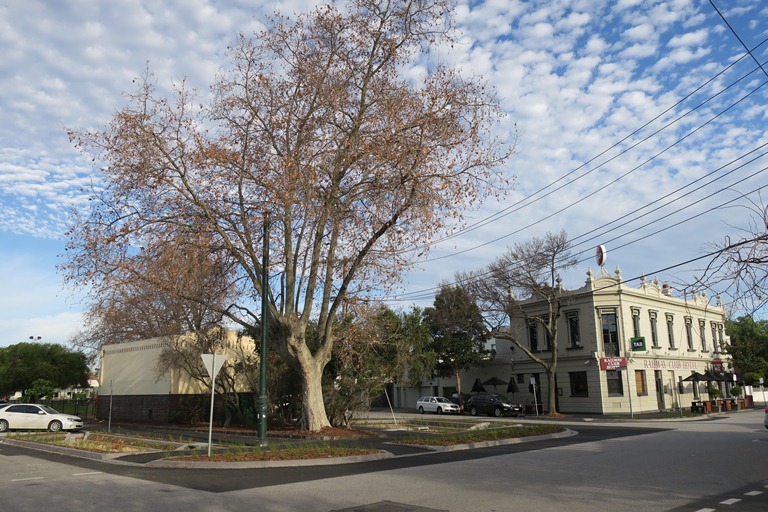 Raglan St has an unusual number of former corner shops in various stages of reincarnation but they always look at their best in the morning when their corner faces the sun. This shop has some deco elements, an era of building rapidly disappearing from Port.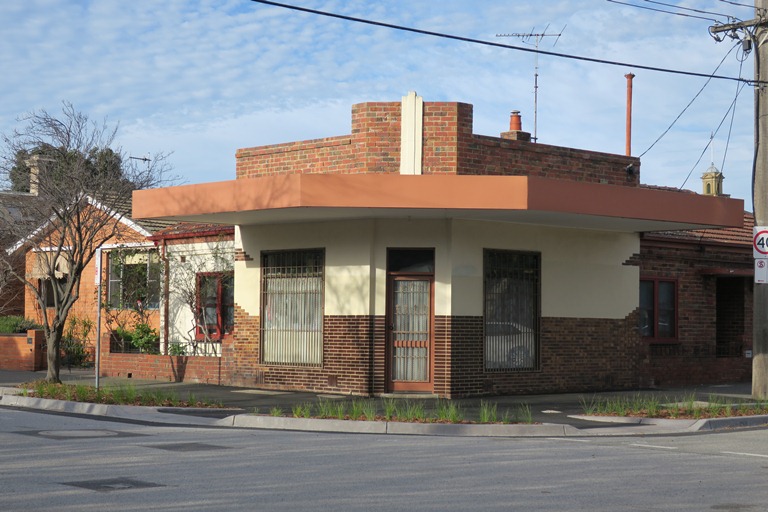 A pair of brick houses near Heath St, barely altered, are attractive for being so exceptionally plain.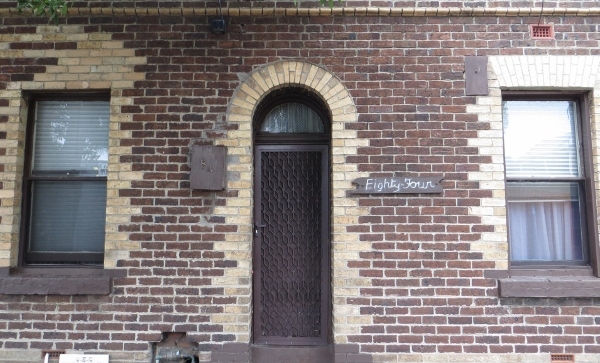 Crossing Bay Street where it angles towards City Road , see how Mardos (formerly the Fountain Inn) marks the termination of Bay St facing onto the newly refreshed Walter Reserve.
Across Bay St, the Raglan Ingles Housing Estate replaced an earlier block of public housing that had deteriorated to the point of unliveability. Following concerted campaigning by tenants, the estate was rebuilt during the first term of the Bracks Labor government. The saw tooth roofs that had been a feature of many Port factories are referenced in the development designed by MGS.
Raglan St ends in a small pocket park that has transformed a dull road closure into a pleasant gathering place protected from Pickles St traffic by a curved timber wall. The eucalypts have responded by growing into the more generous space and conditions. The shelter casts shade to look like a lacey tablecloth. Theo, who  came from Greece in the fifties, lives next to the Park. He is a poet whose poems are all about appreciation, and gratitude for the sun.
ArtTea is the present occupant of the neighbouring shop offering children's parties and art classes.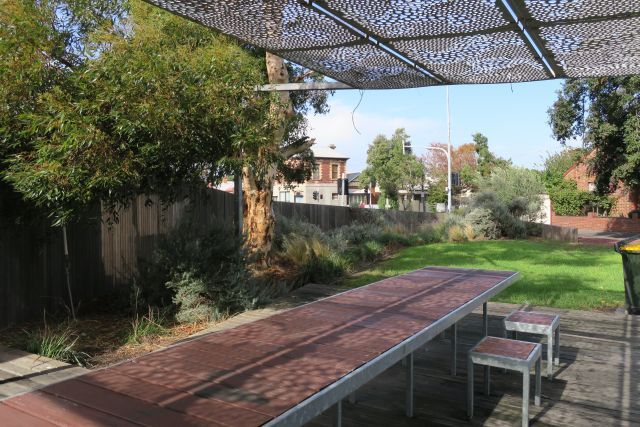 Best place for a coffee on Raglan St is the Station St Trading Company opposite the North Port tram stop