9 May 2012
The newly completed Armada apartments in Nott St featured in the Age today. Architect Craig Yelland of Plus Architecture described the look of the building as 'industrial seaside aesthetic rather than the cruise ship model.'
The cedar entry foyer would make returning home a pleasure – as is walking past the building.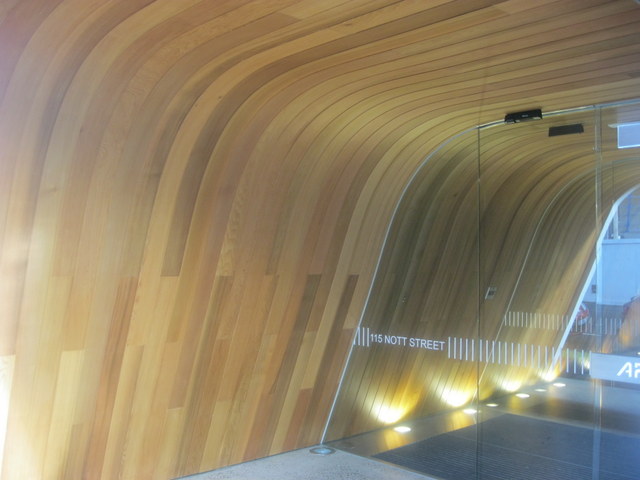 See more of Armada on Buxton's website.
2 August 2011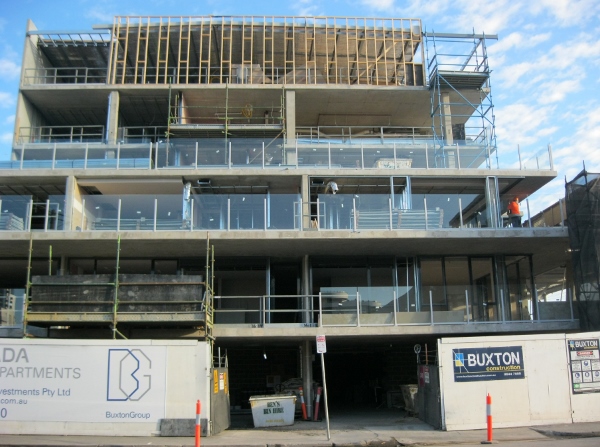 24 January 2011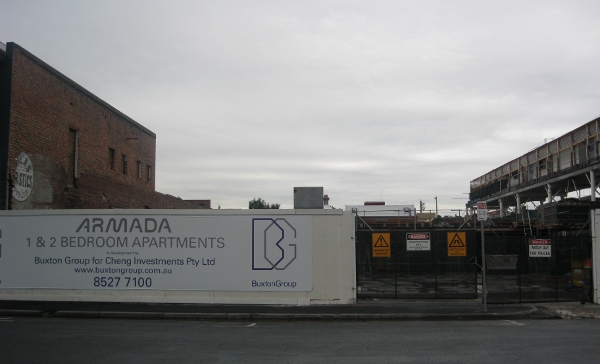 Buxton's Insite newsletter* describes the development at 115 Nott Street:
'… Armada Apartments, a six-storey residential complex comprising 41 one and two-bedroom apartments and basement car parking at 115 Nott Street.
Designed by Plus Architecture, the building's exterior is influenced by its seaside location and blends characteristics of modern day and historic shipping ports.
The lower level reflects the sweeping lines of today's maritime architecture as well as visual interpretations of the everyday working machinery seen in a port environment.
In contrast, the upper level design is based on an abstract grouping of sails while the selection of building materials complements the maritime theme.'
See an artist's impression of the design as well as some nice images of Port Melbourne.
*Edition 1, 2010
$13.6 m construction of an apartment building [Insite Edition 2, 2011]
Architects: Plus Architecture