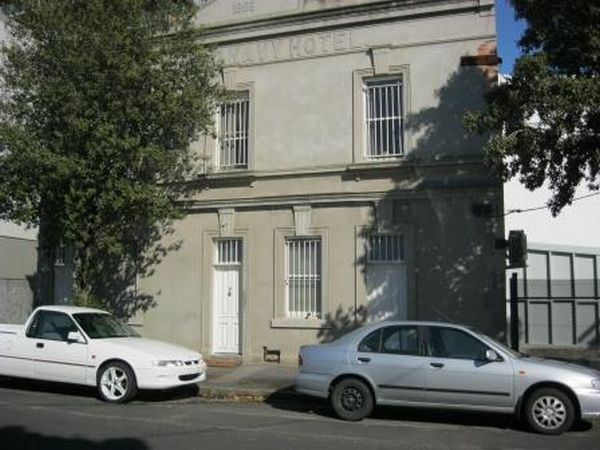 After lying neglected and ignored for almost 20 years, the heritage listed Army and Navy Hotel has metamorphosed into some very sophisticated townhouses, now for sale. This photograph precedes the change.
Dow St was a centre of activity for the Naval Brigades that preceded formation of the Australian Navy. The great apprehension of a Russian invasion galvanised the Brigades. Here is just a snippet to convey the presence of Navy in Dow St:
'The Sandridge Corps of the Naval Brigade paraded on Friday at the drill room in Dow Street for official inspection. A hundred members were present … and the men went to quarters. The guns were all cast loose and run out, guns on both sides manned; broadside and independent firing was practised. The Officer in Command was Capt Steele assisted by Capt Johnson and Lieuts Swallow and Smith'.
9 April 2013
A letter to The Age (14 01 1933) recalls some of the early settlers, including
"Captain Harry Hall (who) signalled his retirement from the sea by conducting the dual businesses of a sand contractor and a publican. He kept the Army and Navy Hotel in Dow-street, opposite the old drill hall."