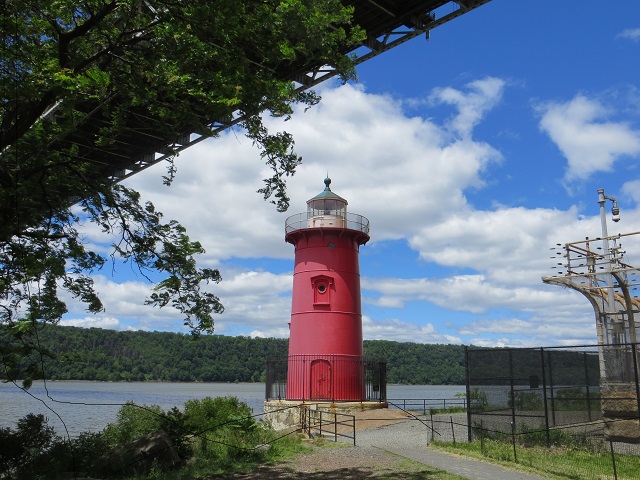 Beacons
Port Melbourne's beacons are a recurrent feature of Port Places – especially the seaward one – for the way it catches the light in different seasons and at different times of day. Located midway between Station and Princes Pier, they are at once plain and powerful. The sightline between the beacons defines the centre of the Beacon Cove estate and the beacons give meaning, context and continuity to Port Melbourne.
Riding along the Hudson River Greenway, we chanced upon the Little Red Lighthouse under the massive George Washington Bridge. Built in 1880, it has twice become redundant. Once it was dismantled, reassembled and re-located. When the George Washington Bridge was built in 1931, the Little Red Lighthouse at Jeffrey's Hook was decommissioned.
The story of the lighthouse was popularised in a children's book The Little Red Lighthouse and the Great Gray Bridge by Hildegard H Swift in 1942.
In a conversation with the Bridge, the Little Red Lighthouse plaintively said
'Your light was so bright that I though mine was needed no more'
A successful campaign was mounted to have the lighthouse preserved in its home under the bridge.
The modest and the massive co-exist.
This information is taken from the interpretative panels at the site