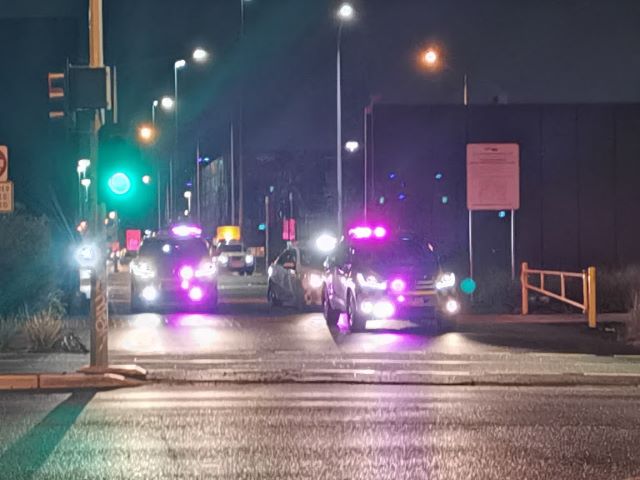 Big, bigger, biggest
On a bitterly cold night when the tide was high, people gathered in small groups to watch a superload leave the Port. It was during Stage 3 lock down restrictions when such an event generated more than usual interest. We were there because the departure and route of the superload had been notified on the VicRoads website.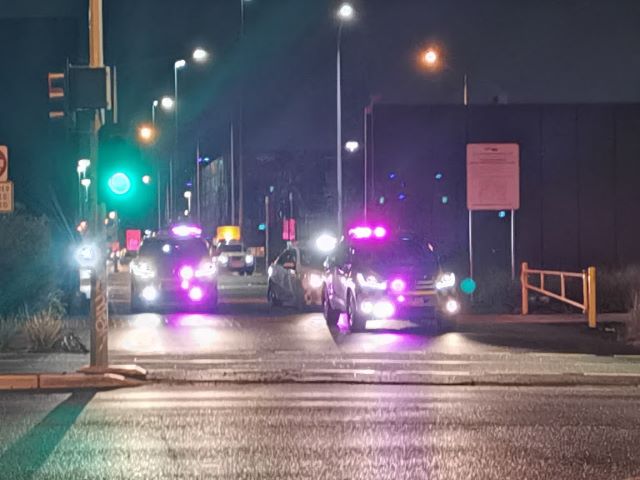 The superload was a generator transformer weighing 340 tonnes built by Hyundai at its manufacturing facility in Ulsan, South Korea. It was destined for Alinta Energy's Loy Yang B coal-fired power station where it will be kept on site as a useable spare – part of bolstering the security of the power supply.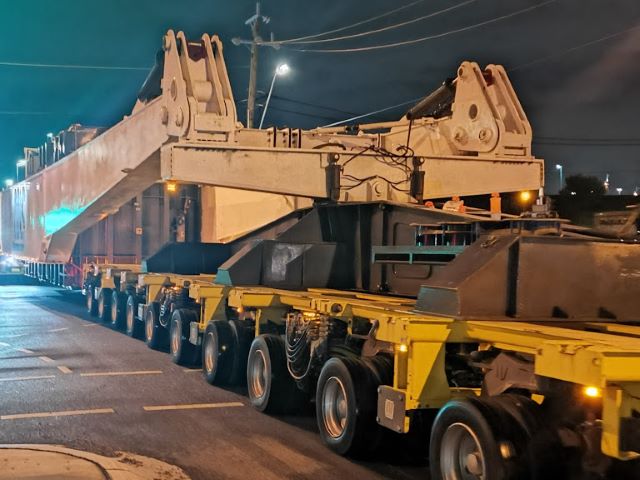 On June 23rd a superload of another kind arrived at Webb Dock – notified after the fact by a press release. The CMA CGA Ural berthed at VICT (Victorian International Container Terminal) at Webb Dock – the largest capacity container ship ever to visit Melbourne. The Ural can carry up to 10,662 TEU11, with containers stacked up to 12 high on-deck. This successful trial points to the future when ships carrying between 10,000 and 14,000 TEU will become a regular feature of traffic to Webb Dock. Fewer ships will carry more containers. The average container capacity of ships calling at the Port of Melbourne at present is 4,500 TEU.
Such a dramatic increase in the volume of containers delivered to Webb Dock will mean one thing – more traffic – which will be hard to accommodate on the already congested road network surrounding the Port. For decades, people have been arguing that more freight needs to move on rail. There is now an urgency to this call. The Port has recently released Our Plan for Rail. Among other strategies, the plan aims to have rail freight from Webb Dock in place by 2030. Of course, these plans are based on pre COVID-19 assumptions.
Webb Dock is where the future growth of the Port will be. By 2050 it is anticipated that half of all Victoria's containers will be handled there. Since the 1950s when the Melbourne Harbor Trust built purpose built facilities for the Tasmanian trade, Webb Dock has been seen to be critical to the future of the Port. Over time, Webb Dock has nudged further out into the Bay. The biggest expansion was when the construction of the Bolte Bridge necessitated an abrupt move of the Port downstream. As part of that move, a walking and cycling path was created around the perimeter of Webb Dock east.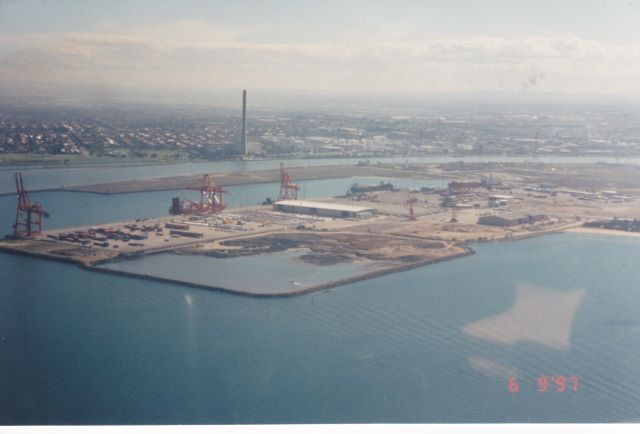 During the pandemic, many more people have been enjoying the shared walking and cycling path adjacent to VICT's terminal at Webb Dock. This broad path lined with indigenous vegetation is excellent for running, walking and looking back at the city.
It is along the alignment of this pathway that the new railway line is proposed to go. The public open space currently enjoyed will be replaced by further land reclamation towards Sandridge Beach. The Port intends to re-activate the hard won rail alignment that runs through Westgate Park and along Lorimer St.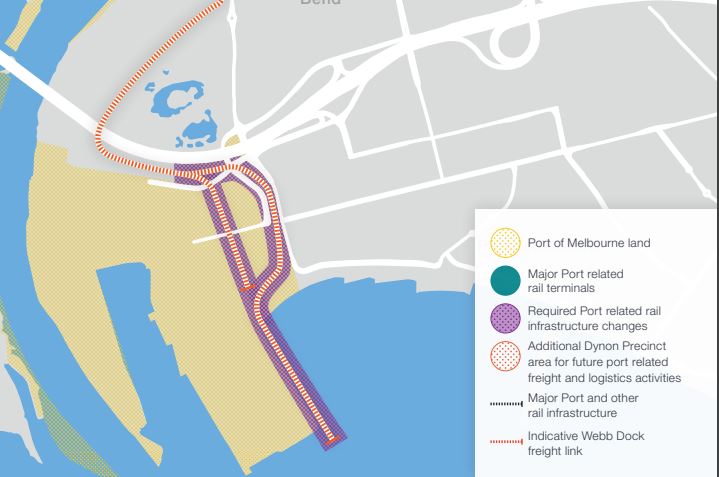 ---
As we were assured during the Port Capacity Project, VICT's automated cranes at Webb Dock are eerily quiet, just a slight whirr as they come to life. Even though VICT's operation is highly automated, ships are not – at least not yet – autonomous.
Webb Dock is a long way from where the Port used to be – concentrated along the River wharves close to the city. The Mission to Seafarers in Flinders St used to be in the heart of the Port but is now disconnected from it. However, the Mission continues to provide essential services to seafarers. Seafarers experience isolation and loneliness. The challenges they face have been exacerbated by COVID- 19 as they are not able to disembark at any port. Sue Dight, Chief Manger of the Mission to Seafarers writes:
"Travel bans and quarantines mean there is no way of seafarers leaving their ships or replacement crews taking over. More than 300,000 seafarers are working beyond their contracts. Many crews have been on board their vessels for longer than the 11 months legally stipulated by Maritime Labour Convention, of which Australia is a signatory – some for as long as 15 months. 
That alone poses very real risks to both their physical and mental health not to mention the supply chain on which Australia depends. 
Most people have made some degree of sacrifice as a result of the lockdown. But there is a qualitative difference between not being able to go out for dinner, a reduction of income — and what has befallen these excellent men and women.  The ongoing isolation so far from home, to which they are being subjected, is inhumane. They need surety of when they can return home to loved ones. Why should seafarers be denied the entry and exit visas that are being facilitated for other key workers when our economy relies so heavily upon them.  It is time for our Government to provide the seafarers with their entitlements for everyone's sake." 
In the meantime, the Mission takes its services to them.
More
1twenty foot equivalent unit
Support the Mission to Seafarers Victoria
Port of Melbourne Facilities & Development Our Plan for Rail and 2050 Port Development Strategy Draft for consultation
https://www.portofmelbourne.com/facilities-development/