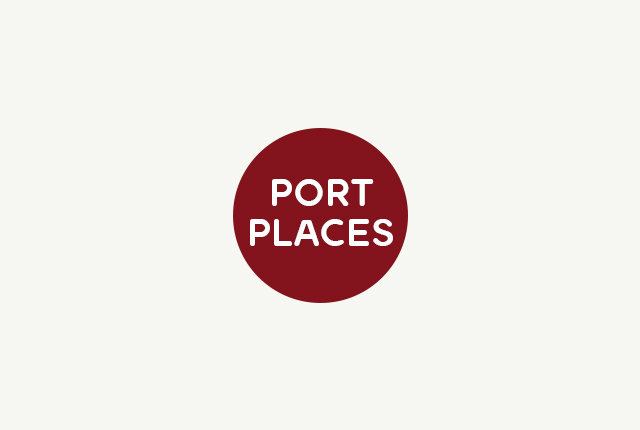 Big on Solutions
Port Places caught up with Brendan Condon at Red Star's espresso bar on Bay St Port Melbourne.
Brendan Condon creates solutions to the 'megachallenges that are coming at us like a freight train' –  of climate change, biodiversity loss, water and food security.
His sense of urgency drives him to build businesses that solve environmental and social problems.
Since he was a boy, Brendan has had a reverence and fascination with the natural world.
Inspired by nature communicator Harry Butler, he decided early that he wanted to work for the planet.
He was involved in the Franklin River campaign as a teenager and part of Run for a Safe Climate in 2009. A team of emergency service workers ran 6,000 km from Cooktown to St Kilda to draw attention to the emergencies created by global warming.
In the late nineties studies showed that excessive nutrient loads from stormwater were a significant risk to the health of Port Phillip Bay. Targets for an annual 1000 tonne reduction of nitrogen entering the Bay were set.
In response, Brendan founded Australian Ecosystems to deliver large scale wetland systems into many new housing estates. The wetlands restore biodiversity, clean stormwater, and provide pleasant centrepieces to these new developments.
Cities as catchments
Brendan says
'We have cities with all these hard surfaces. Beautiful run off is being treated as a waste stream. We've got the ability to capture and re-use it locally to build resilience into our landscapes. We can divert water, clean it, and use if to address urban heat island and protect landscapes'
Recognising that dense inner urban areas did not have the space for such large wetland systems, Brendan and Marc Noyce pioneered Biofilta – a modular space efficient system that captures, cleanses and re-uses stormwater. 25% of all the City of Melbourne's irrigation needs are now met using Biofilta systems which fit easily into the landscapes of Fitzroy Gardens, Birrarung Marr and Darling Street in East Melbourne.
But Brendan does not sit still. As he puts it
'We've got this fragile rickety global economic system that has a lot of instability to it, without the impost of big climate events really grabbing hold.'
Cities as catchments, cities as foodbowls
Seeing water and urban food security as imminent and looming challenges, he has worked again with Marc Noyce to draw on Biofilta and Australian Ecosystems design expertise and experience to develop Foodwall.  It is a system designed to enable people to grow the most amount of food in the smallest amount of space using the least amount of water.
Foodwall can be seen in action in Bay St, outside the Holy Trinity Church.
It was extensively tried and tested before being launched in Port Melbourne this month. The system can be fed by either mains or stormwater. The stormwater is sand filtered through the extensive root system of reeds to remove pollutants before making its way through a system of planter beds.
The unit is accessible, ergonomic and low maintenance. It relies on a wicking system which gets the plants through the hottest, harshest days. It is optimally water efficient. The sun pendulums over the surface of the beds so that all tiers of the Foodwall get enough light. Robust and freestanding, the Foodwall does not have the structural issues of some green walls.  Water levels can be set and then forgotten.
The next step is to close the loop by growing seedlings for planting in compostable packaging in a way that is accessible and affordable.
Brendan's most ambitious project yet is The Cape at Cape Paterson, Australia's first truly sustainable residential project. The Cape is a living showcase of these integrated solutions where 7.5 star energy efficiency homes with water harvesting and abundant food gardens come together.
Brendan lives and works out of Port Melbourne. All this enterprise is driven out of Rocklea Drive in Fishermans Bend – one of the 21st C businesses envisaged for the precinct.
His grandmother Doris Condon was mayor of South Melbourne between 1962 and 1974 and his Irish forbears landed here in Port Melbourne the 1850s.