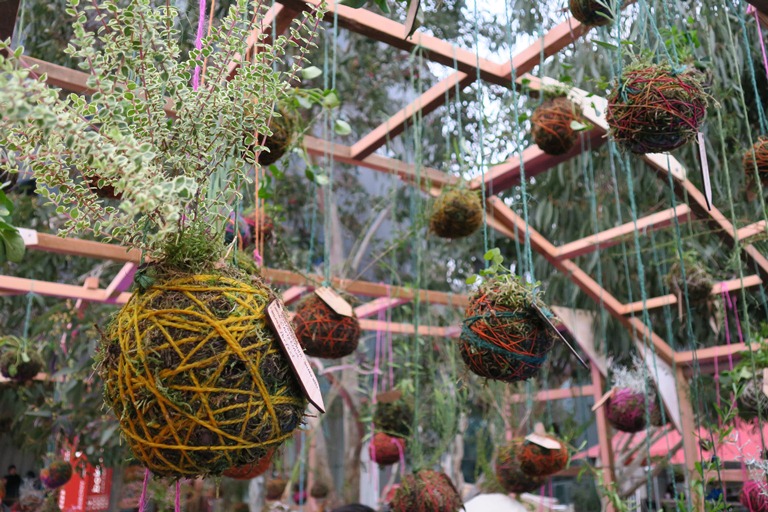 Biodiversity Connections
Next to the Port footy ground, past the bike workshop, past the SES, is SKINC, a plant nursery dedicated to the plants of the Sandbelt – that part of our world from south of the Yarra to Frankston.
The St Kilda Indigenous Nursery Co-operative grow 100,000 plants each year from this obscure site. 
One hundred thousand plants!
For over twenty years, a very small staff of dedicated plants people, supported by volunteers, have cultivated and promoted the use of plants indigenous to this region.
In a rare beneficial cycle, seed and cuttings are harvested from sites including Westgate Park, then multiplied many fold by skilful propagation to transform and enrich the parks and foreshore of Port Phillip.
The working table is at the heart of the nursery where plants are grown from seed, by cuttings and by division.
With so many different varieties of plants, the nursery creates a biodiverse meadow generating interactions between the plants, birds and butterflies, and people.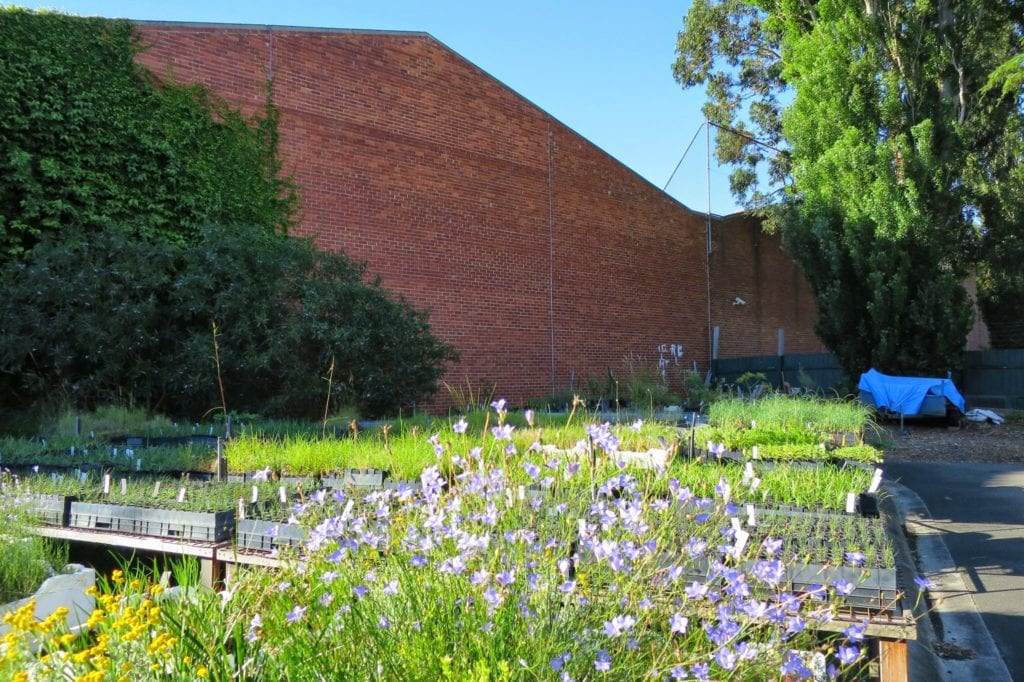 This year SKINC has supplied plants to The Light in Winter, a City of Melbourne initiative to entice people into Federation Square even on these cold nights with a program of warmth and light.
A campfire is at the heart of the Light in Winter, and SKINC's plants contribute to the setting.
Also part of The Light in Winter is Refugium, a project imagined by Tanja Beer. Beer creates hopeful art projects that not only connect people with nature, but have a growing, living dimension to them. In this project, she brings biodiversity right into the heart of the city. Workshop participants have been creating kokedama – plants in a nest of moss that are then bound decoratively with string. Each plant bears a label for the creator's name and a space for a response to the question 'Nature is …'
SKINC supplied the plants for the project.
The 'forest of living globes' – the collective of kokedama – were suspended and displayed at the Solstice celebrations at Federation Square before returning to the homes of their creators or being dispersed around Melbourne.
Tanja Beer took care at to ensure that every element of this project was sustainable. That is why she suggests taking the plants out of their binding and planting them in the ground to give them every chance of growing successfully.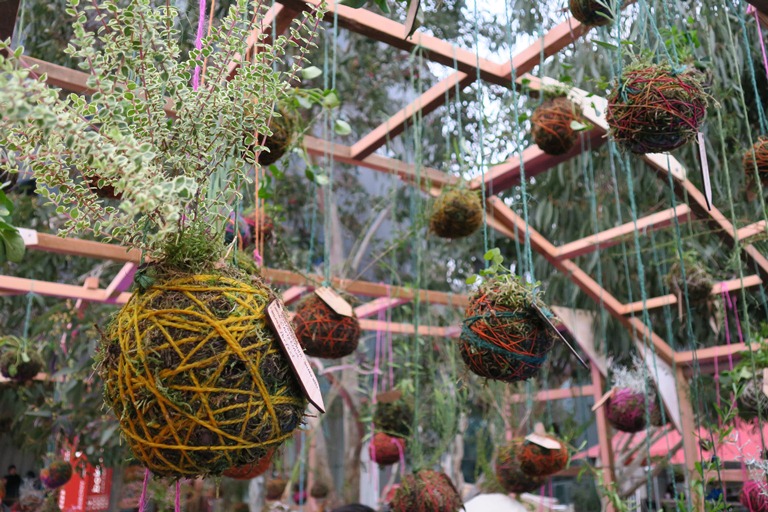 When SKINC moved to this site in Williamstown Rd in 1995, this part of Port Melbourne was a bit of a back door. Now it is a front door, in the hot zone of the Fishermans Bend renewal area.
Notes
SKINC amalgamated with Friends of Westgate Park in 2018 to form Westgate Biodiversity: Bili Nursery and Landcare. All the plants grown in the nursery are profiled on their website.
Read more about Tanja Beer's thinking about performance and ecology The Living Stage Tanja Beer
https://ecoscenography.com/