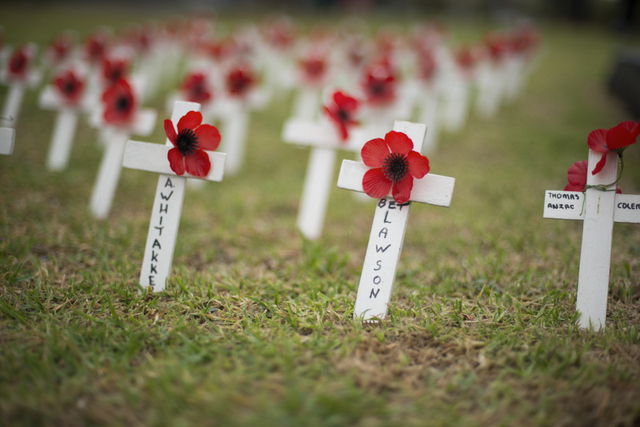 Bruce
A lean black cat has moved into our street. He throws himself into your path demanding to be known.
Meet Bruce, the prompt for this post.
Stanley Melbourne Bruce was Prime Minister between 1923 and 1929.
Bruce was educated at Melbourne Grammar and at Cambridge. He served at Gallipoli. He moved comfortably between Melbourne and London managing the family importing firm of Paterson, Laing and Bruce. He was easily elected to Parliament for the seat of Flinders before becoming Prime Minister in a National Country party coalition.
In the late 1920s there was an over supply of shipping and too few cargoes. The Bruce Page coalition government approach was to cut wages and conditions.
The government sold the Commonwealth Shipping Line, for which it was never properly compensated, for the competition it posed to private shipping.
The award covering waterside workers was changed. Hard won conditions on the waterfront were undermined. The single pick up was replaced with two pick ups. That meant waterside workers had to hang around all day in the exposed, open area known as Hogan's Flat in the hope of getting some work. The award also removed the restrictions on over-long shifts as this was seen to slow the turnaround time of ships. The award came into operation on 10 September. Waterside workers responded by going on strike.
The situation was further inflamed when the Transport Workers Act came into effect in September 1928. It gave the Commonwealth powers to regulate who could work on the waterfront. Known as the Dog Collar Act, it required all workers on the waterfront to hold a license – pink for unionists and brown for non-union members. Tensions on the waterfront heightened. 'Volunteers' were employed to keep the wharves going. Unionised workers and their families were going hungry.  Ongoing clashes and simmering tensions led to outright confrontation at Port Melbourne's Princes Pier on November 2nd.
This photograph gives a sense of that scene at the entrance to Princes Pier where mounted police fired into the crowd. Allan Whittaker and three other men were shot by police.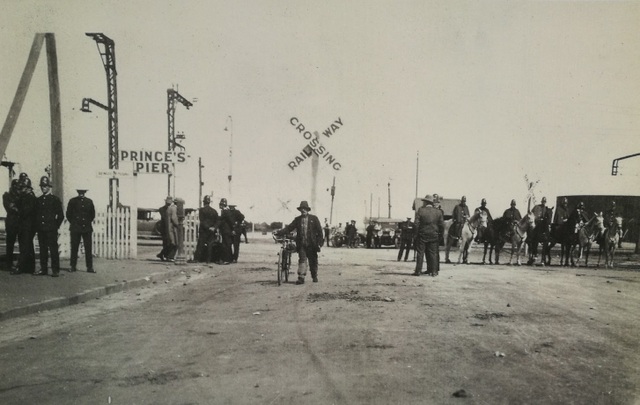 image Mission to Seafarers
Whittaker was also a veteran of the Great War. He walked with a limp from an injury sustained at Gallipoli. He was malnourished and underweight. He died in hospital in January 1929.
It was Bruce's handling of industrial relations that led to his government's wipeout in the 1929 election. He also lost his seat of Flinders to Trades Hall Council's Tom Holloway. He was the first Prime Minister to lose his seat at a general election. (John Howard was the second, when he lost his seat to Maxine McKew in 2007).
The elation did not last long. A week after Scullin formally took office the Wall Street stock market crashed in New York on 29 October 1929.
More associations with Bruce:
The federal electorate of Bruce, named after the 8th Prime Minister, is represented in the federal parliament by Julian Hill, former ward councillor for Sandridge (Port Melbourne) and mayor of the City of Port Phillip from 2000 to 2002. Bruce is one of the most culturally diverse electorates in Australia. At the 2016 census, less than half of the respondents were born in Australia – 40.2% – compared to the Australian average of 66%. Sixty nine per cent of respondents recorded that both parents were born overseas compared to the Australian average of 34%.
Unlikely to find many Bruces – once a typical Australian name – there.
Thee events of 90 years ago will be commemorated this Friday 2nd November at 12.00 pm at the Gatehouse on Princes Pier.  A plaque will be unveiled formally naming the Gatehouse the Allan Whittaker Centre.
More
A shot fired by a fellow Australian killed him Allan Whittaker World War 1: A History in 100 Stories Monash University
Former Supreme Court Judge Frank Vincent has delivered some memorable addresses about those difficult times and their current relevance. Read them here.
Chris McConville From Hogan's Flat to Beacon Cove in Commemorating Port's industrial history and legacy (2011) Maritime Union of Australia (Victoria Branch)
2016 Census QuickStats for Bruce, Australian Bureau of Statistics