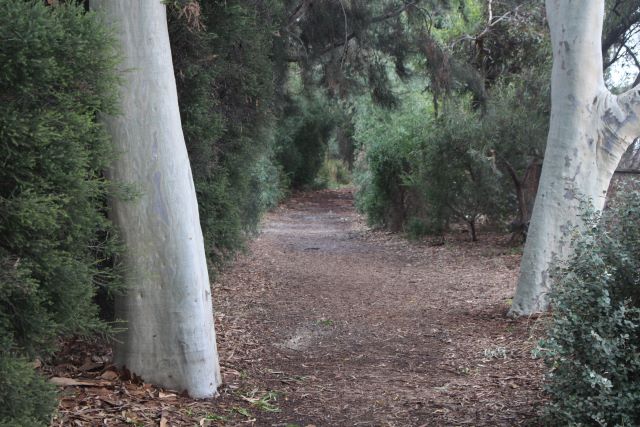 Canterbury Rd urban forest
As the Westgate Bridge approached completion in the late 1970s, intense work began on how the freeway would connect with the wider road network. Ferrars St/Canterbury Rd, Montague St, Graham St and Kingsway were identified as the key connecting roads. There was growing apprehension about the implications of the increased traffic through local streets.
At that time, a visionary gardener, Brian Carter, was employed by the South Melbourne Council. He shook things up. Brian brought a 'can do' approach to his job as Parks and Gardens administrator. He was not discouraged by naysayers, inertia or a shortage of resources. 'The point I'm getting at is there can be no room for the pessimist or lazy. Pessimism usually comes out of laziness. Someone says it can't be done because they are too lazy to do it so they become pessimistic. We disproved that and got people moving.'p156
He worked with school children and the community on an extensive tree planting programme in neighbourhood streets. Over fifty years those trees have attained great stature.
His most ambitious project was the Canterbury Road Urban Forest. To him, the wide and featureless Canterbury Rd 'nature' strip was full of possibility.
A planting plan was prepared in the winter and spring of 1975. Bill Molyneaux and Sue Forrester from Austraflora assisted with the plant provision and selection. 400 different species were introduced representing different regions of Australia. This was a trial of using native plants in urban projects. It needed to work. Local school children planted the first 3,000 plants.
This is how Canterbury Road looked shortly after the planting in 1976.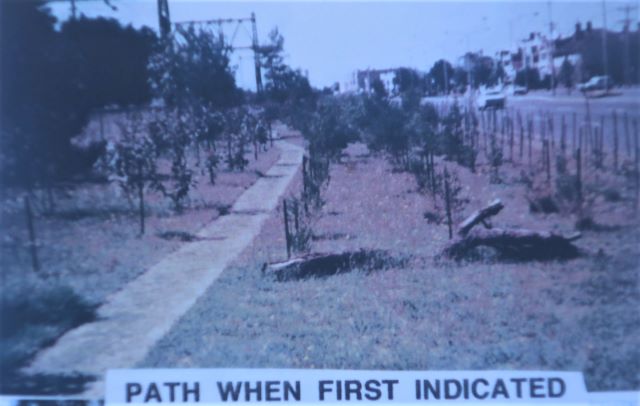 Take a walk through the urban forest.
(The video is 1 minute)