test
Doesn't the sun shine on postcode 3207?
5 August 2013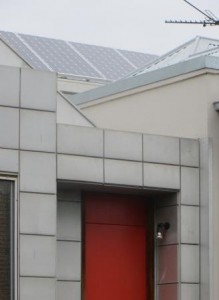 Over 1 million Australian homes now have roof top solar systems installed, according to the Climate Commission's recent report: The Critical Decade – Australia's Future – Solar Energy
By the end of June 2013, 96 of those were installed in Port Melbourne, generating 225.752 kw, according to a report by postcode on the Clean Energy Regulator's website.
That doesn't seem very many or very much for a population of 14,508. Port Melbourne has 8,056 dwellings of which 10% are separate house dwellings (2011 census) This suggests we could be doing more in Port to increase the uptake of solar panels.
By way of contrast, the great infographics on the Commission's website highlight that Werribee has the highest uptake of solar hot water systems of any postcode.
This Port family reports:
'We have a 12 panel 3kW system. It came on line in October 2012 and to date we have generated 2152 kWh according to our smart meter! In our last billing period (92 days) we generated 386 kWh and received $119.80 for our solar contribution.'
There are some fantastic resources to assist – suggest the Clean Energy Council as one.