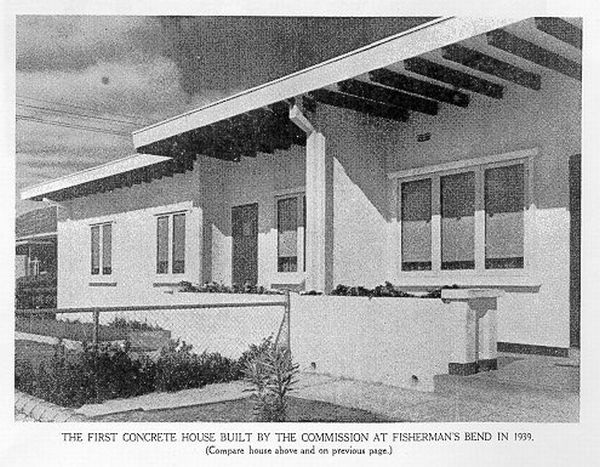 Experimental Concrete Houses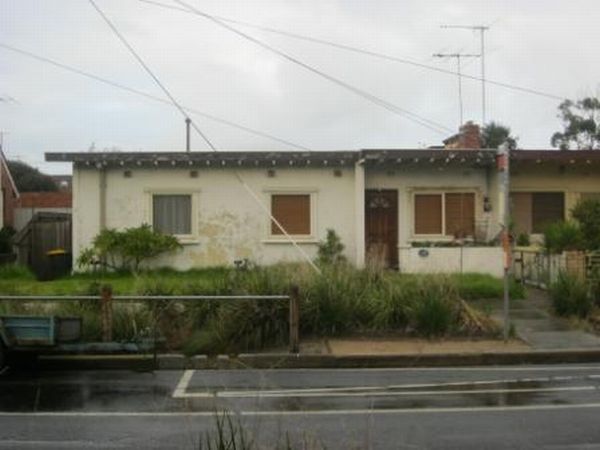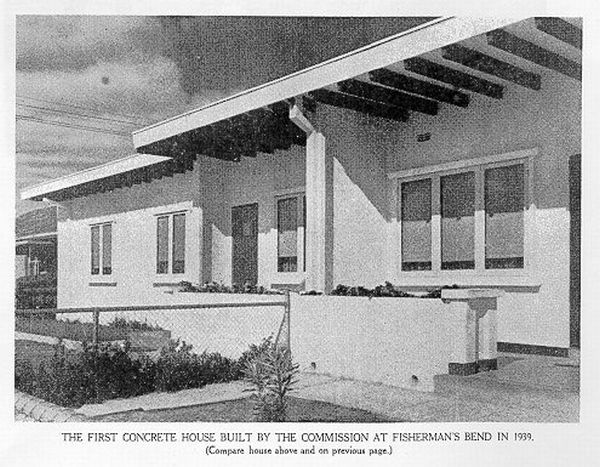 The single storey pair of houses at 324 – 326 Howe Parade were the first to be built by the newly established Housing Commission of Victoria at the Fishermen's Bend estate in 1939. They are also of scientific (technical) significance as important early examples of the Fowler precast concrete system.
The houses are on the Victorian Heritage Register (H1863) because of their significance and any changes to them require Heritage Victoria approval. A permit (P12535) was granted by Heritage Victoria in January 2010 for a two storey rear extension and conservation works to the registered house.
A condition on the permit states that 'the extensive use of external red brick is not consistent with the design philosophy of the experimental concrete house. The use of external face brickwork is to be reduced to provide a finish that is more reflective of the Moderne design of the experimental concrete house such as rendering the brickwork or increased use of rendered cement sheeting.'