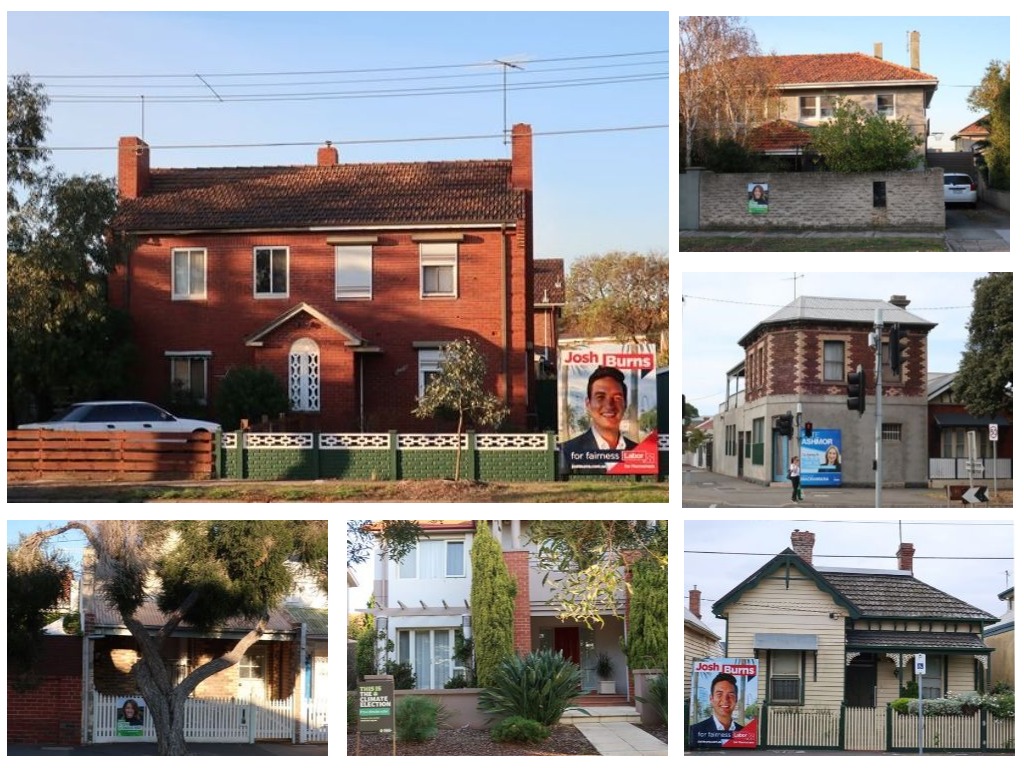 Federal election in Macnamara 2019
Some Port houses wore their colours on the fence in the lead up to the election on 18 May.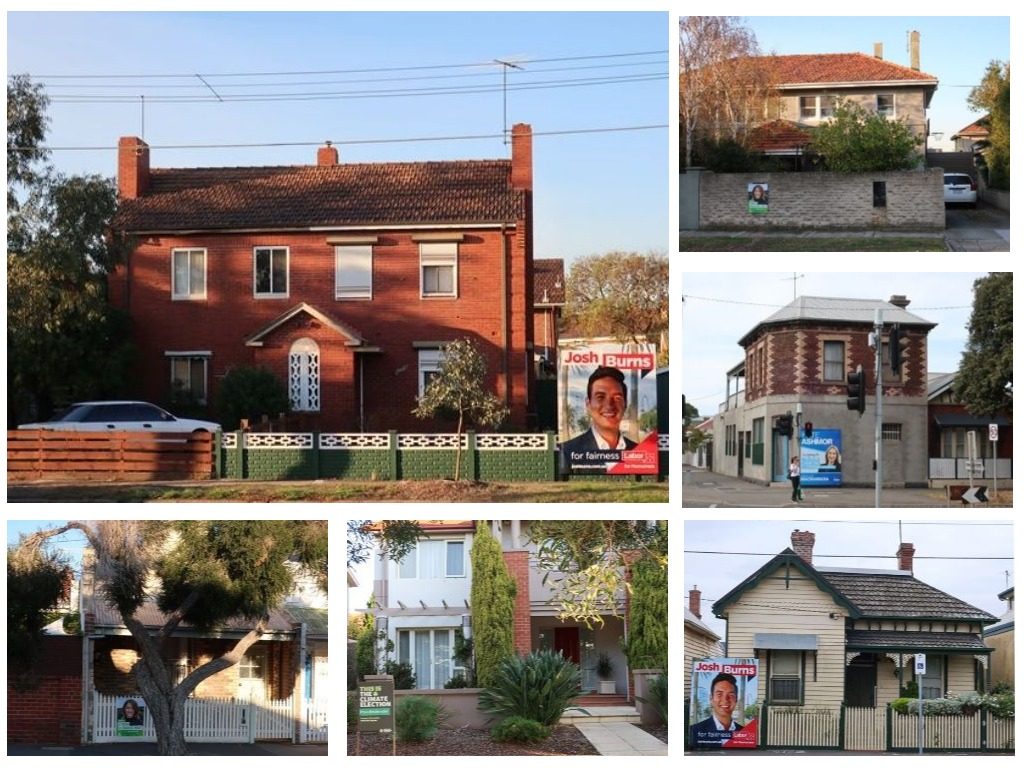 The four polling booths in Port Melbourne – Bubup Womindjeka, Fishermans Bend Community Centre, Albert Park Arts & Environment Hub and Port Melbourne Primary School – were busy from poll opening at 8 am to the close of polling at 6pm.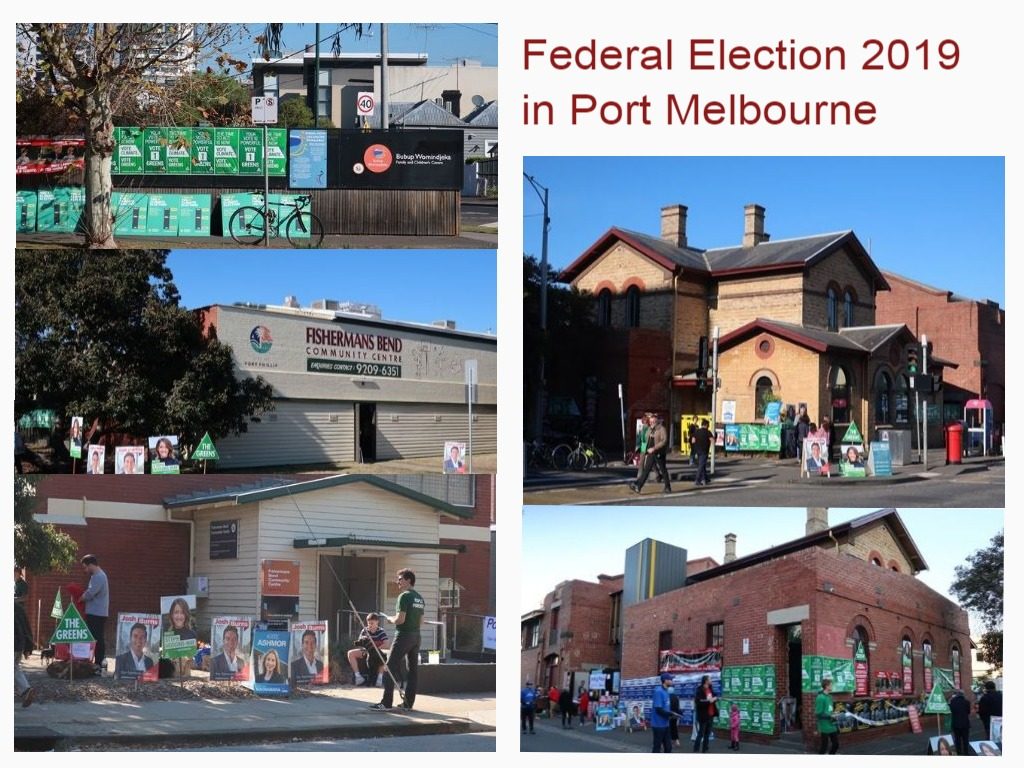 Labor's Josh Burns was decisively elected as the first member for the newly named seat of Macnamara.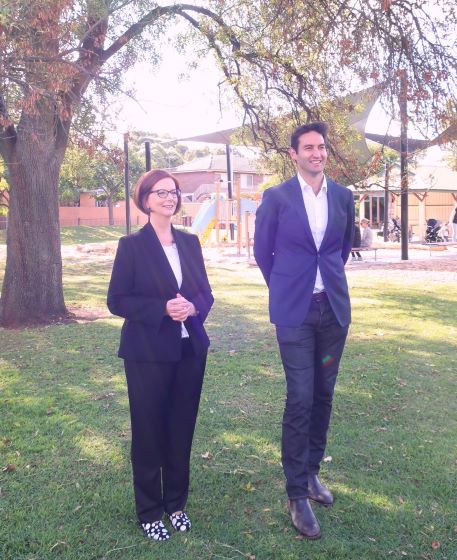 The two party preferred position on 23 May was
Josh Burns (ALP) 41,959 with a swing of 6.62%
Kate Ashmor (Liberal) 30,595
The results of each polling place in Macnamara can be found at the Australian Electoral Commission Tally Room.
Meanwhile, the climate emergency poster spun from the gum tree outside the polling place, never settling, demanding our attention.