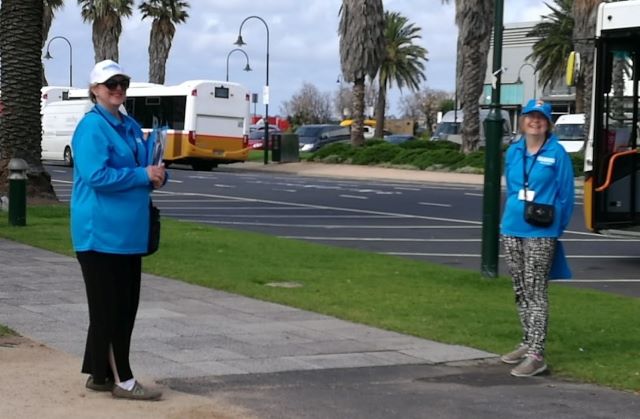 Finding community in regional Victoria
Sharon Willcox writes:
As a Port Phillip resident of about 23 years (7 years in Port Melbourne and 16 years in Middle Park), I know and love the area.  Moving to Port Melbourne in 2013 had brought me close to my mother's arrival destination in Australia.  Mum immigrated from the Netherlands in 1952, arriving on The Fairsea in Port Melbourne and immediately boarding the train on the pier to the migrant camp of Bonegilla.  After living in Melbourne for a few years, she moved to Gippsland, met my English father and a 'new Australian' family was created.  I left rural Victoria in 1977, spending 40 or so years living in Melbourne, Sydney, Boston and Washington DC.  I saw myself as a city girl, and perhaps even a global citizen!
About six months before Covid hit Australia, I started thinking about relocating to a rural town. Living more sustainably post-retirement was the key driver for my move. Among many issues, climate change is worsening the heat island effect in capital cities and threatening the security of our food supplies with reduced rainfall and extreme weather events. The devastating 'summer of bushfires' in December 2019 and January 2020 also highlighted that cities are not immune, with ash and smoke reducing the livability of both Melbourne and Sydney.
For me, this translated into a desire to live somewhere where I could grow more vegetables, produce most of my energy sustainably through solar and have a water tank for improved self-sufficiency (at least for my vegetable garden). None of these objectives was easily achievable in my Port Melbourne apartment. Against this, I weighed the fact that living in Port Melbourne allowed me to walk and use public transport, resulting in very low transport-related carbon emissions.
Moving during lockdown
I was fortunate that I found my new home during one of two brief visits to Inverloch in February and early March 2020.  Moving home was one of the permitted reasons to cross the 'ring of steel' that separated Melbourne from regional Victoria during Melbourne's extended second lockdown. So, in August 2020, I packed my car and showed my moving details to a friendly policeman who waved me through the South Gippsland Highway checkpoint to begin my new life on the Bass Coast.
While there were no evening curfews, rural Victoria was still subject to strict rules prohibiting visitors to homes, requiring that masks be worn both inside and outside, and shutting down most community, sporting and social activities. Despite these restrictions, I soon started meeting neighbours and making friends as I explored on foot the streets of my new hometown. Planting my vegetable garden on the front of my corner block also generated many conversations and started some friendships.
Enjoying the wildlife and the natural environment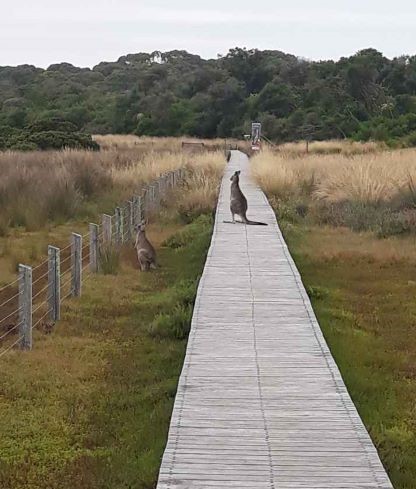 During Covid many of us have experienced a renewed appreciation of the birds, parks and gardens in our neighbourhoods. The diversity of wildlife and vegetation near me in Inverloch continues to surprise and delight me.  A mob of up to 40 kangaroos graze about 500m from my home, sometimes wandering directly onto the beach or crossing the boardwalk over the marshes. I have been lucky enough to spot an echidna ambling near a creek, while I've also learned to stamp my feet to warn snakes of my approach on bush paths. The southernmost mangroves in Australia help protect against the rising threat of coastal erosion, as well as allowing me to spot mud crabs. The Bass Coast is a great location to see the majestic humpback and southern right whales during their annual migration season. Less welcome visitors to my home have been the microbats sheltering in my roof and the large and incredibly fast-moving huntsman spiders that brazenly run through my front door when I open it!
The clear night skies free of light pollution inspire stargazing.  Encouraged by some books from the whimsical Cloud Appreciation Society, I also gaze upwards at the skies in daytime.
Becoming embedded in the local community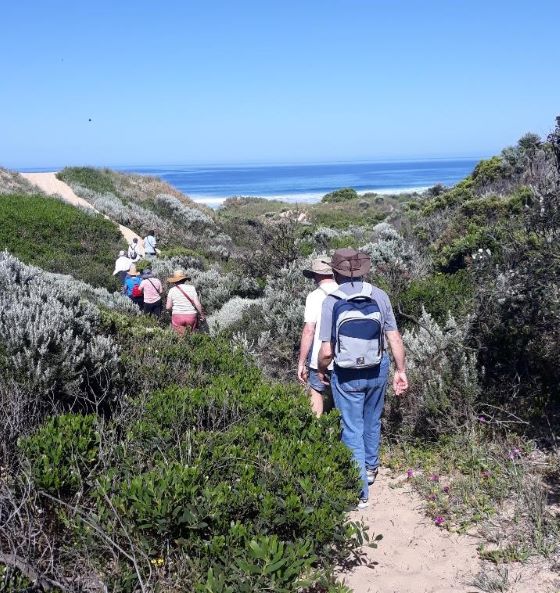 Following the lead of my vegetables, I've begun putting down roots in my local community. I enjoy the adventures of 'home and away' weekly walks with the Inverloch Walkie Talkies. Courtesy of the death of most train lines, South Gippsland now has an extensive network of rail trails. The local Boomerang Bags group has restarted after Covid restrictions eased and I've also joined a vegetable growing group where I have learned how to save seeds. On my 'L plates' as a volunteer at the Bunurong Environment Centre, I answer questions from visitors as to the location of the dinosaur footprints on the Bass Coast. I've become a member of an online writing group, the Bass Coast Post. In nearby Wonthaggi, the Bass Coast Fine Film Group organises screenings of arthouse movies. I've also joined the Bass Coast Climate Action Network which has a project on supporting local food producers.
Most weekends I visit one of the many local farmers' markets that dot the small towns of Bass Coast and South Gippsland – Inverloch, Koonwarra, Mirboo North, Kongwak, Loch, Churchill Island and Foster. Sometimes I also buy vegetable boxes directly from the farmgate through farms in Tarwin Lower or Wonthaggi to supplement my vegetable garden. I have produced bumper crops of zucchini, button squash, eggplant, lettuce and Asian greens and received swaps of tomatoes, pumpkin and lemons from neighbours and friends.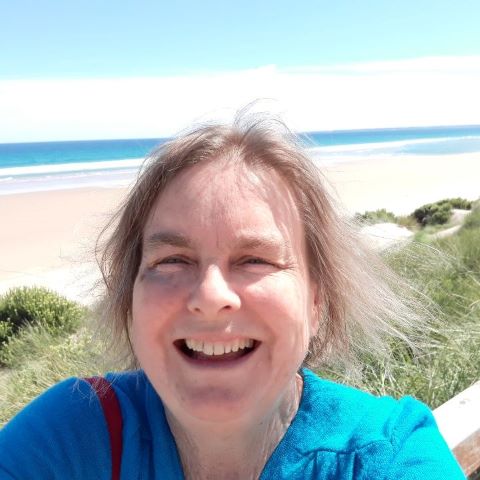 I have no regrets about my move and as you can probably tell, I am relishing my new life in rural Victoria.  However, I'm quite conscious that creating community and living sustainably can, and should, occur in both metropolitan and rural locations. In his book and online resource, Retrosuburbia, David Holmgren argues that we need to reshape suburbia where most of us live.  He encourages us to build connections to our local neighbourhoods, retrofitting our homes, farming our gardens and nature strips, and changing our habits to promote self-sufficiency and resilience in our communities.  To me, that sounds like great advice which many of us have begun to follow in response to both Covid and climate change.
Cherish and support your local community, wherever you may live!