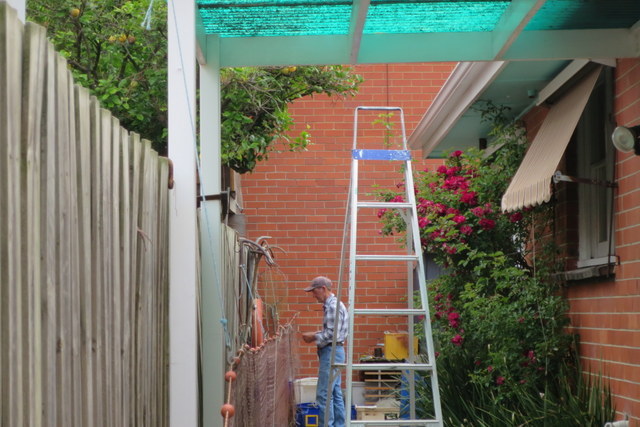 Fishing for Snapper
27 October 2016
The snapper were running off Port Melbourne this week. On Monday, ninety boats at a casual count hovered just off the piers.
Going into the 2014 election, Labor promised to grow recreational fishing.
In government, they have given effect to this commitment through the Target One Million plan which aims to increase the number of recreational anglers to one million by 2020 through a range of measures.
Part of that plan is to phase out commercial net fishing in Port Phillip and Corio Bays. Some fishermen, including Port's Dugga Beazley, left the industry in April 2016.
Dugga may have left the industry but no one knows the Bay as he does.
Adult snapper (>4-5 years) return to the shelter of Port Phillip Bay, the 'epicentre of the Victorian snapper fishery'1, in October each year to spawn. They spawn from late November to early January, and remain in the bay for up to two to three years, when they return to coastal waters.
Dugga has observed this phenomenon when 'great stretches of the Bay (were) covered in the snapper's milky white spawn, the microscopic roe and milt held in suspension like fine white flour'.2
He reckons the Bay should be closed to snapper fishing from November to May to allow the snapper stocks to rebuild.
When you catch an adult snapper, he says, 'you are not just killing one snapper, you're killing thousands'.
The corollary of growing recreational fishing is regulation to ensure that the fisheries are well managed and sustainable. Fishermen are required, as a condition of their license, to keep a record of all the fish they catch. The limit is 3 snapper over 40cm per person.
But when the snapper are running it is easy to reach that allocation quickly. This leads to the practice of 'catch and release'. Fish so released do not always survive.  Caught snapper may die if handled too much, or if they are pulled from deep water too quickly or left lying on a hot deck.
Lenny, who used to fish with Dugga, said that he had found a good size snapper, freshly caught, on the tide line the other day – probably caught and released. Dugga says that it was very common to see snapper 'belly up' in the Bay.
It is a misconception to think that fish bite, he says, they gulp so they ingest the hooks which then get stuck in their gills or their gut.
VRFish, the lobby group for recreational fishing, encourages responsible fishing such as using a circle rather than a J hook.
I couldn't help wondering as I looked at those ninety GPS assisted boats circling how closely those regulations were being observed and how the health of the fishery is being monitored.
Read more about
1 Dugga Beazley in Afloat May 2012
2 Tracking snapper in Port Phillip Bay
Snapper Pagrus auratus