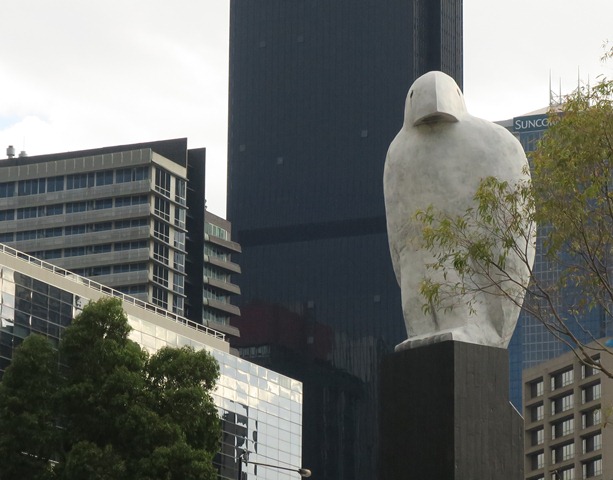 Jane's Walk 2014
From Docklands to South Wharf
'Jane's Walk is a movement of free, locally led walking tours inspired by Jane Jacobs, legendary urban thinker, writer and activist. The walks get people to explore their cities and connect with neighbours.'
Jane Jacobs' work The Death and Life of Great American Cities has profoundly influenced thinking about cities. Her wise and detailed insights into what makes cities work, her view of the city as an ecosystem, and her observations about the influence of cars on cities, are as fresh today as when she wrote the book in the '60s.
On Sunday 4th May 2014, I joined the growing global Jane's Walk movement facilitating a walk from Docklands to South Wharf beginning on the grass outside the Age building in Spencer St.
The walk was punctuated with stops to look at public art and community spaces in Docklands. A theme of the walk was how the nature of the place has been interpreted through public art. We were lucky enough, quite by chance, to find a fire alight at the Docklands community garden where a resident shared his very positive experiences of living in Docklands.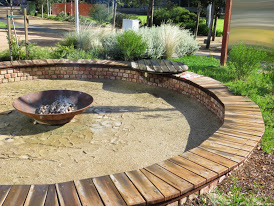 While Docklands may seem a strange choice at first, Jane's Walks are about getting to know places from the 'foot' perspective and getting involved in conversations about the future of the cities we live in.
With urban renewal projects such as Fishermans Bend in train, Docklands is an opportunity to learn from earlier projects.
 Acknowledging Jane's Walk as the source of some of this text to enable dialogue and discussion with others involved in Jane's walks around the world.