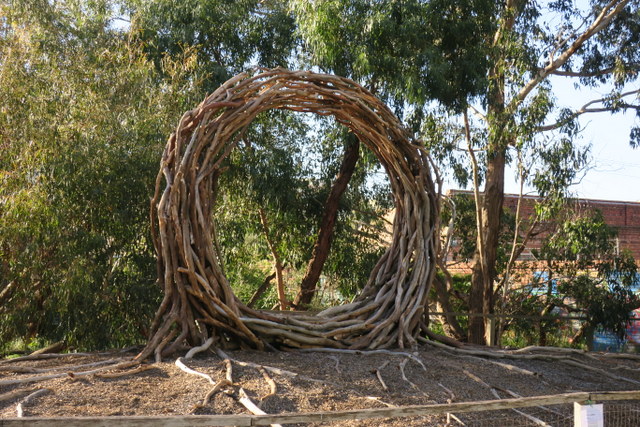 From Nature 2017
22 November 2017
There must be something about this spot! Big Dog by Jhess Knight and Jess Davie won the people's choice award for their work which took full advantage of the same location.
28 October 2017
Artists are setting up for Gasworks From Nature organic sculpture exhibition in the Park this week.
Last year's people's choice winner was David Diagony with his work Magic Portal. Like the Angel, it looks as though it was meant for this particular spot.
Listen to how richly David talks about why an artist would want to create an ephemeral art piece rather than one that lasts forever.
From Nature is at Gasworks from Saturday 4 November to Sunday 12 November.