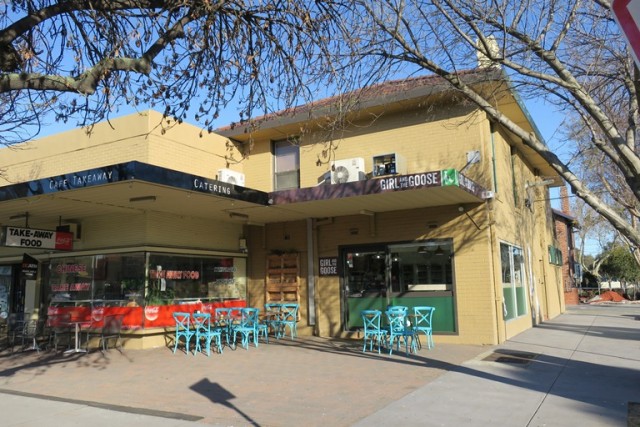 Glimpse of the future in Wirraway
Sometimes, though rarely, a glimpse of the future comes briefly into focus, before blurring away again.
Marcel has moved out. He used to have the corner cafe in Centre Avenue in Garden City, a destination for the endless flow of truck drivers bound for Webb Dock and beyond. Not sure if it even had a name. There's a new café operator there now who has introduced café cues more familiar from Melbourne's coffee culture places – the palette garden, shared tables, coloured couches, and a menu that caters both to the remnant truck drivers as well as current tastes. The closure of Williamstown Road at Todd Road is part of this change.
Over Williamstown Road from the café  is the Wirraway precinct of Fishermans Bend. Although some people had imagined that the development of Fishermans Bend would proceed in an orderly  way beginning in Montague, it is hardly a surprise that developers are taking an interest in those sites closest to the amenity that Port Melbourne offers.
Just down Prohasky Street is the PM development being marketed now.
The triangular Elder Smith Reserve, a handy place to walk the dog against a backdrop of containers, will before too long be the front yard of whatever development is proposed on the Detmold/Amcor site recently purchased for $30m.
As I pressed the brand new pedestrian button to cross to the Todd Rd linear park I could really feel the presence of future Fishermans Bend residents.
Which way? Left to the beach or right to Westgate Park and the River, along the Todd Road linear park?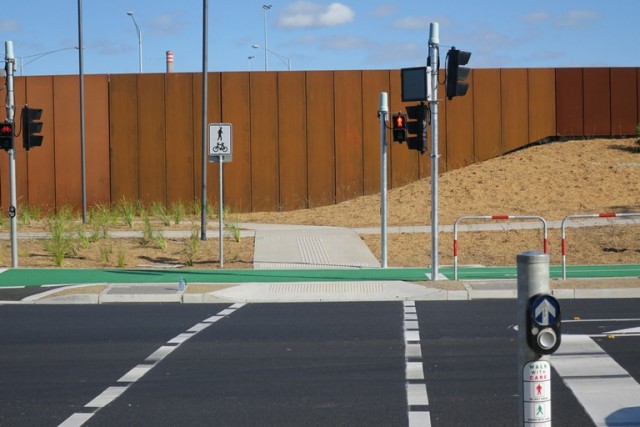 More
Here is a view of the Centre Avenue shops when they were brand new.