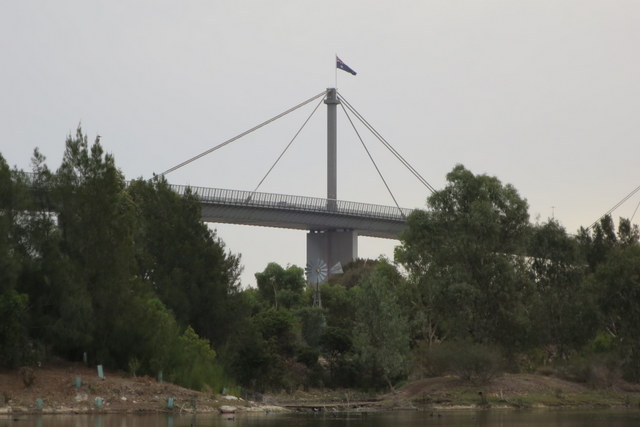 Changing Habitats
The prompt for this post was seeing a photograph on instagram of Westgate Park in its early years when flocks of White Ibis frequented the Park in large numbers. In October this year, only one White Ibis was seen in the regular monthly survey.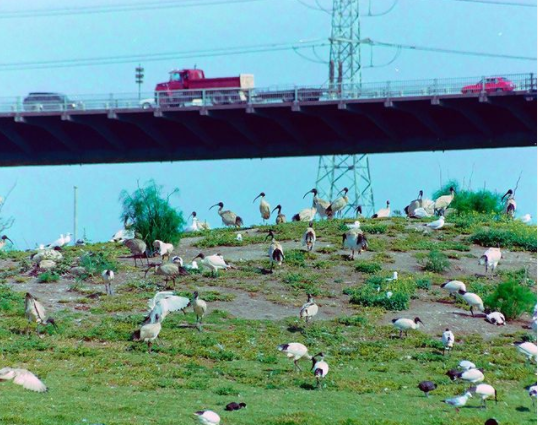 ---
The Superb Fairy-wren won people's hearts to become the winner of the 2021 Bird of the Year poll. The Tawny frogmouth came a close second – its stillness and camouflage contrasting with the constant activity and colourful display of the blue wrens.
Superb Fairy-wrens now make a home in Westgate Park. They are resident there. The structure of the vegetation supports their needs – dense bushes into which to retreat and open grassy areas to feed. The birds have weak powers of flight and need to be able to find safe refuge close at hand. Since the birds are largely insectivorous, creating an environment that supports insects is fundamental. All this has been achieved at Westgate Park.
On 5 October 1994, one Superb Fairy-wren was observed at Westgate Park. On 4 October 2021, 54 birds were seen, with 30 in breeding plumage.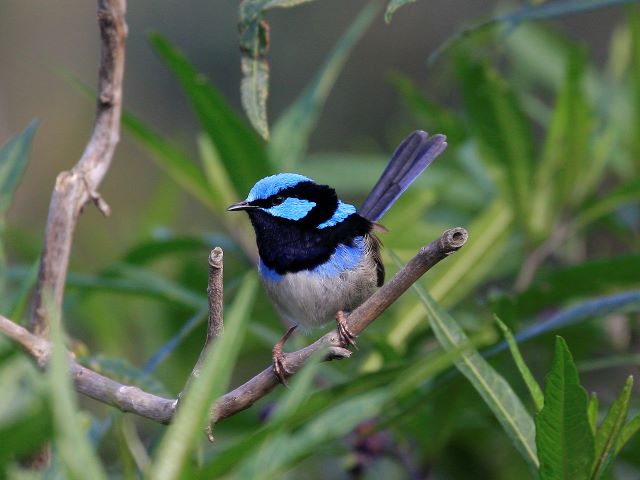 The vegetation structure in Westgate Park has changed dramatically over time.
When Westgate Park was created back in the 1980s, when the construction of the West Gate Bridge was complete, the overriding imperative was to create an attractive park out of a wrecked landscape and introduce basic infrastructure such as the paths which continue to serve the park to this day. There was a preference for Australian native plants, particularly Western Australian natives, which attracted nectar feeding birds.
Over time, the original vegetation has gradually been replaced with locally indigenous species, the vegetation has matured, and more attention has been paid to the requirements of different birds – those that are resident all year round, and those that visit on seasonal migrations whether from Victoria or from across the world – like the Latham's snipe.
---
Over thirty years later, and the design of emerging Elsternwick Park Nature Reserve is being very much driven by the needs of different species.
Gio Fitzpatrick has spent most of his conscious life in careful and astute observation of his surrounding environment. A naturalist of deep experience and sensitivity to other species, Gio has been observing and contrasting the performance of constructed wetlands with remnants of original wetlands around Melbourne. In a recent article, he ponders – and marvels – about how a Latham's Snipe returning from Japan has found the last skerrick of a remnant wetland in preference to a constructed wetland nearby. He concludes that few explicitly 'muddy' environments are being created – the rich wet lands between land and water.
Perhaps our human preference for full waterbodies as a sign of health contributes to this failing?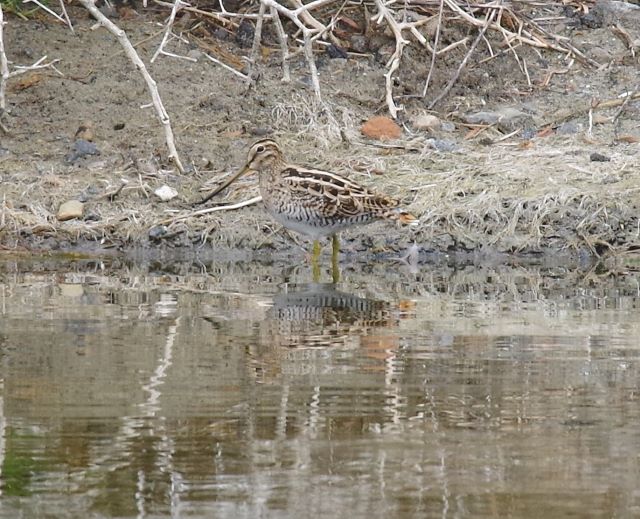 Latham's Snipe feed by thrusting their long bill into mud with an up and down action in soft mudflats or shallow water. They roost in the day and feed at night, early morning or evening. They are omnivorous, eating seeds and plant material, worms, spiders and insects, some molluscs, isopods and centipedes1.
---
As Gio so well observes, 'we must consult closely with nature to succeed in restoring it'. Much has been learned about revegetation and wetlands over the thirty years since Westgate Park was created. Where new urban parks are being created, it behoves park designers and managers to intentionally consider the needs of the different species that rely on them, as well as creating places for people and their wellbeing.
---
Birds are migrating. Orange-bellied Parrots are returning from the mainland to Melaleuca in Tasmania, the Short-tailed shearwaters are returning after a 16,000km migration from the waters off the Aleutian Islands near Alaska to Phillip Island, and Latham's snipe are returning from Japan for the summer months.
Let's make sure these amazing birds find welcoming, safe places on their return.
Janet Bolitho is a committee member of Westgate Biodiversity: Bili Nursery & Landcare
With thanks to
Gio Fitzpatrick and the bird observers at Westgate Park for their dedication to the monthly survey over more than 20 years.
More
1 Latham's Snipe Gallinago hardwickii BirdLife Australia
Birgita Hansen This bird's stamina is remarkable: it flies non-stop for 5 days from Japan to Australia, but now its habitat is under threat The Conversation 30 August 2021
Meet Gio: Melbourne's inspiring Gen-Z naturalist ABC Gardening Australia
Gio Fitzpatrick Nature notes – Glorious mud in the newsletter of the Elsternwick Park Association 10 October 2021
As at 11 October 2021, twelve Orange-bellied Parrots, eight females and four males, had returned to Melaleuca, Tasmania.