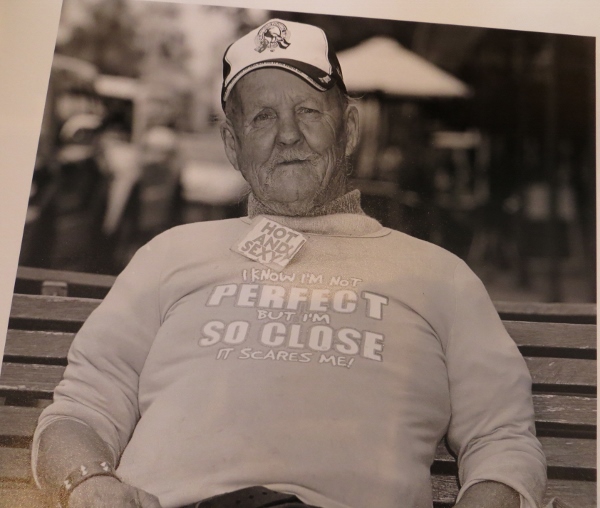 'If you want to know about Port just sit here'
John Crawford left 'the office', as the bench outside Coles was also known, two weeks ago. The bench was his domain. There was no slipping past his front door without stopping to be told what was what. John was also known as 'the unofficial mayor of Port Melbourne.' Not much got past him.
At his memorial service, held today at the church in Bridge St, Peter Batten aptly said that his life showed that 'relationships – rather than material wealth – are the stuff of life'.
John Crawford lived at Wintringham Hostel but spent a good deal of time sitting on the bench outside Coles chatting with anyone who passed by.