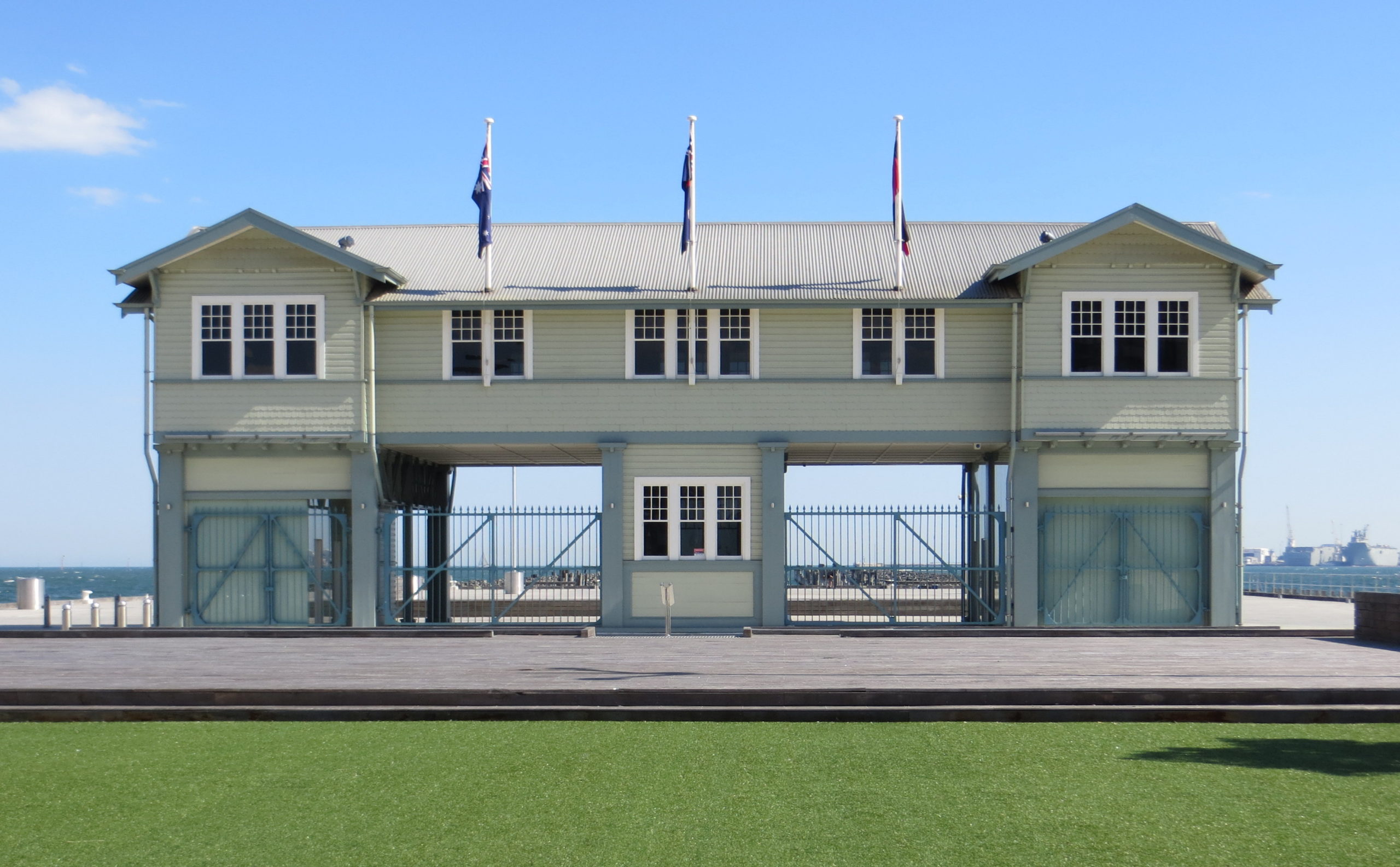 It's where we connect
Celebrating the 'vast tapestry of cultures'* that make up contemporary Australia at the Piers Festival for  Australia Day was an antidote to flag fervour.
In the shelter of the Gatehouse, protected from Sunday's fierce wind, one person after another stood up to share sensitively crafted migration stories.  'Each story is the art of the specific' as Arnold Zable, that passionate believer in the power of story,  said at a forum as part of the Piers Festival.
What happened at the Pier?
This simple question was posed by Lella Carridi, curator of this exhibition at the Emerald Hill Library and Heritage Centre. 'Like a  gleaner in search of threads leading to previously untold stories' she has elicited tender reflections and explorations from migrants and their children – the 'memory keepers'. Precious objects cared for over a life time tell even more precious stories of home, the departure, the journey and the new home.
HOME, the recently completed public art project,  complemented the Piers exhibition with another simple, but provocative, question:
'What does home mean to you?'
7,000 little wooden houses were distinctively decorated by communities from all over Melbourne and Victoria. People were invited to take their homes 'home' around Victoria. Some were spotted around Port Melbourne.
PORTogther is a way to keep this story telling going by asking where people connect in Port Melbourne.  With Port being a new home to so many, and a precious old home to others, where do we connect? The project is supported in a course to be held over eleven Fridays in Port Melbourne where participants can build their skills in story telling and photography.
PORTtogether is an initiative of SHIP (Social Health and Inclusion Port) bringing together local residents and organisations working together to create a healthy and inclusive Port Melbourne Community
To book a place Sally Rossiter on 9525 1300 or srossiter@ischs.org.au
What happened at the Pier exhibition is on at the Emerald Hill Library and Heritage Centre until 13 February.