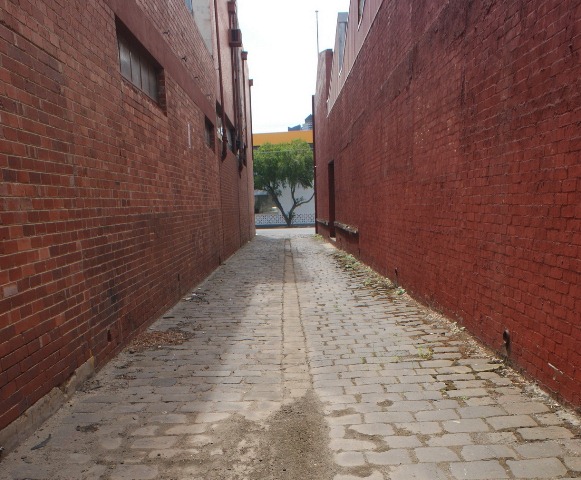 Jane's Walk 2016
The Lost Community of Montague
Montague is the precinct of the Fishermans Bend Urban Renewal Area most under pressure for development.
It's an intriguing place for the juxtaposition of very small and very large sites. The blue stone lanes and few remaining houses give a hint of the Montague of the past – dense with people, and bustling with industry.
This Jane's Walk was a tribute to the Lost Community of Montague – the people who once lived and worked in this contained former suburb of South Melbourne – close to the wharf, Union Can, the Dunlop Factory and Laycock Woolen Mills.
Former residents of Montague have generously shared stories of their childhood when they played in the streets until summoned to come back inside for tea.
This walk was a moment in time, when Montague was in suspension, before the major redevelopment got underway.