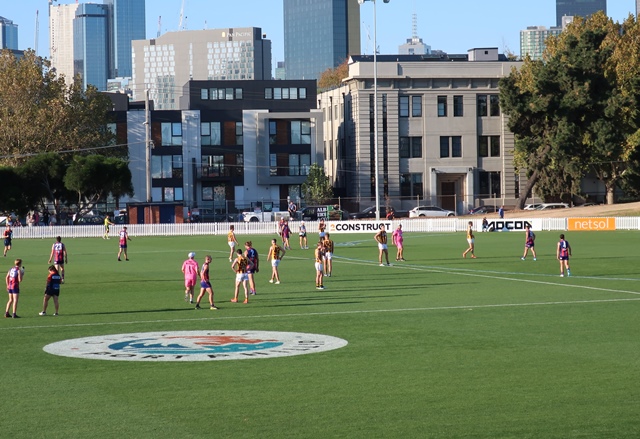 Looking towards the future
4 May 2013
At three quarter time when it looked like Port could never come back, the late afternoon sun shone on North Port Oval.
The Norm Goss stand is a great place to contemplate the current and future shape of Montague and Fishermans Bend – with the former Kitchens industrial complex in the foreground and the towers of Yarra's Edge behind.
While thus distracted, Port went on to beat the Casey Scorpions 15.11.101 to 14.14.98.
What was it that Gary Ayres said at the three quarter time break when Port was four goals down?