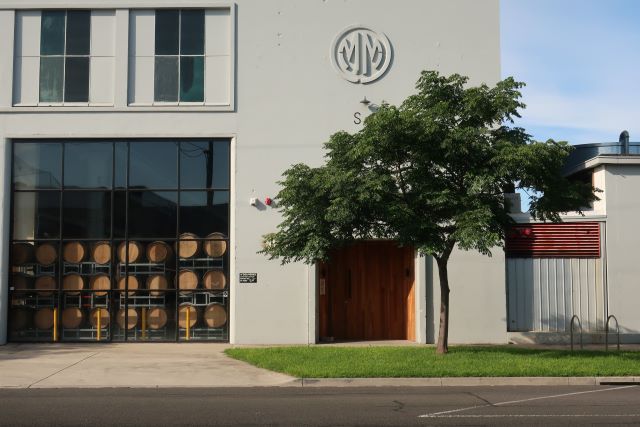 Making it
Malcolm Moore Engineering Works started manufacturing in Port Melbourne in 1927. The factory covered 2.5 hectares and operated over several sites, the largest of which was on Williamstown Rd. Malcolm Moore made massive machinery – cranes, locomotives, and mechanical handling equipment for the mining industry. People recall working on crane girders for the Loy Yang Power Station. At the height of its operations, Malcolm Moore employed 1600 people and was represented in all the state capitals. The company wound down in the early eighties as manufacturing of this type of equipment went off shore. An urban remnant, recently restored, is the crane at No 5 North Wharf.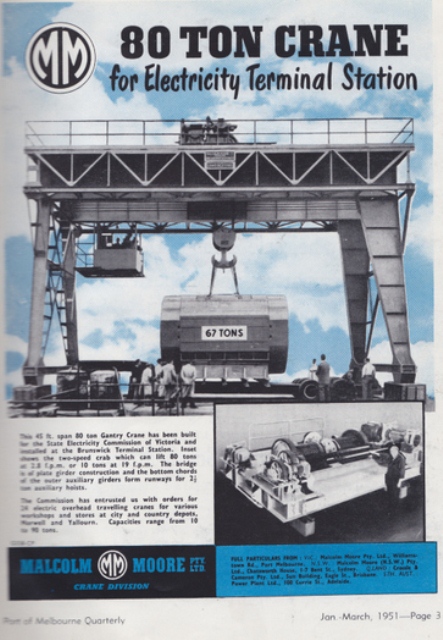 In addition to the engineering staff, there was a canteen, switchboard, payroll office and, of course, tea ladies. People recall the friendships they made there, the relationships forged, as much as the work they did. They remember warmly the start in life and work that the firm offered. It seemed to be a happy workplace. Malcolm Moore himself was described as a man of integrity and compassion with a great interest in workplace training. He was deeply involved in in establishing the Australian Institute of Management (AIM) and its antecedent organisations. The logos of Malcolm Moore and AIM bear a striking resemblance to each other. A perpetual engineering scholarship at RMIT, the Malcolm Moore Industry Research Award, was set up in his name.
The Williamstown Rd part of the factory was demolished but the crane factory in Bertie St lingered on – useful for warehousing but neglected. With the zoning changes to Fishermans Bend in 2012, and with no heritage protection in place, it looked dead set for demolition until David Vitale, the founder of Starward Whisky, came across it in 2016.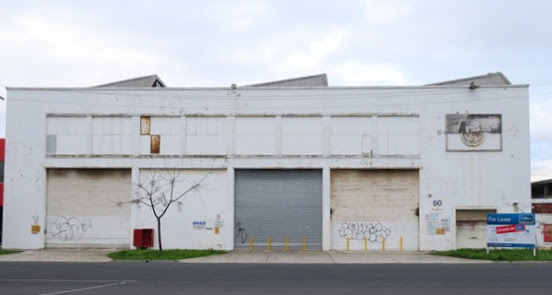 It was just right for what he wanted to do – to continue to develop Starward Whisky brand. The building 'sung out to us and called us in', he said. His architects recognised and appreciated its attributes. Minimal changes were made to the structure of the factory. The 3,500 square meter former factory is completely open, allowing visitors to look at all of the distillation equipment and red wine barrels where the whisky matures. The location was just right too – close enough to attract the talent for Starward's team and to allow cross fertilisation with Melbourne's thriving food and hospitality scene.
Starward goes from strength to strength. People flock there for whisky tastings, whisky tours and weddings. It has recently closed for refurbishment so that it can increase production for the export market as well as expand spaces for hospitality and to observe the processes involved in distilling whisky.
Starward has done all this, achieved all this, enabled by the building rather than constrained by it.
I was elated when I saw the worn Malcolm Moore logo restored and proud above the door.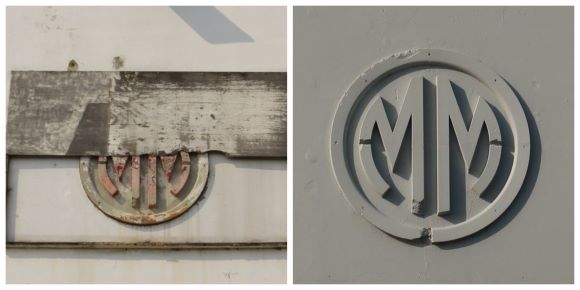 Starward Distillery is a delight to walk past as well as to enter. Care is evident in every detail. The footpath is wide, the naturestrip well tended, the white cedar arcs over the inviting door, bikes are welcome. The red wine barrels announce the purpose of the activity within.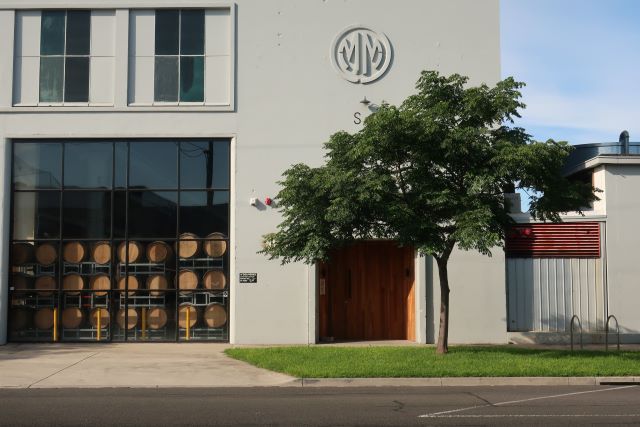 So although we are no longer making heavy machinery, we are making other things in Fishermans Bend – and exporting them. Vitale sees Starward as continuing the tradition of manufacturing in Melbourne.
Formal heritage protection doesn't always turn out well. A building may be retained, refurbished even, but drained of life. Alternatively, a heritage designation is worn with reluctance. Heritage protected buildings may suffer 'demolition by neglect' or facaded with scant respect. Starward is an example of a building, without heritage protection (at this time), with an ongoing vital life, serving the purposes of manufacturing as well as hospitality around whisky.
Starward is close to Globe's global headquarters and Punchbowl on Fennell St which have long been poster children for the adaptive re-use of heritage buildings. Also on Bertie St is the Colonial Brewing Company. This cluster has that most sought after attribute of urban life – 'sticky' places – where people want to linger rather than hurry past.
You can find Starward while the refurbishment is underway at St Ali in South Melbourne.
More
Malcolm Steward Moore Australian Dictionary of Biography
Starward Whisky x ST. ALi at 20 Yarra Place, South Melbourne