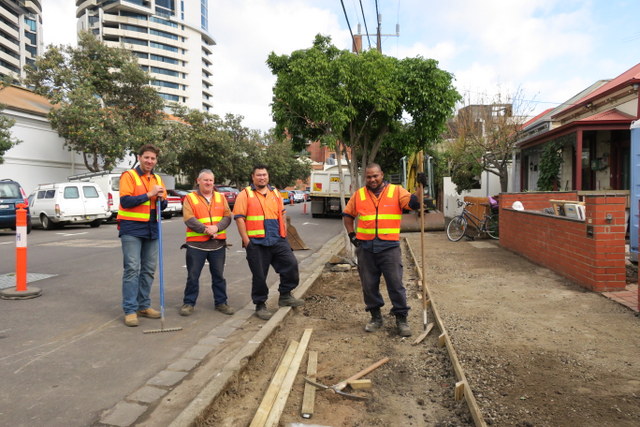 Mini urban makeovers
They're on a roll, our Council, breaking up the bitumen to put the nature back into naturestrips, roundabouts, medians and kerb extensions in the most far reaching transformation of Port's streets since the invention of the roundabout.
In the process, they're making it safer for children to walk and ride to school. When you're not worrying so much about the traffic it's easier to appreciate the heritage buildings.
They're giving rain places to soak into and plants new places to thrive.
Rodney Tolley, the great walking advocate, once said that 'Ugly streets stop walking'. Conversely, pleasant streets entice walking.
I'm often struck when looking at photos of Port Melbourne from the 1980s how bereft of nature it was.
These before and after images show how urban transformation can be achieved, one median and one roundabout at a time.