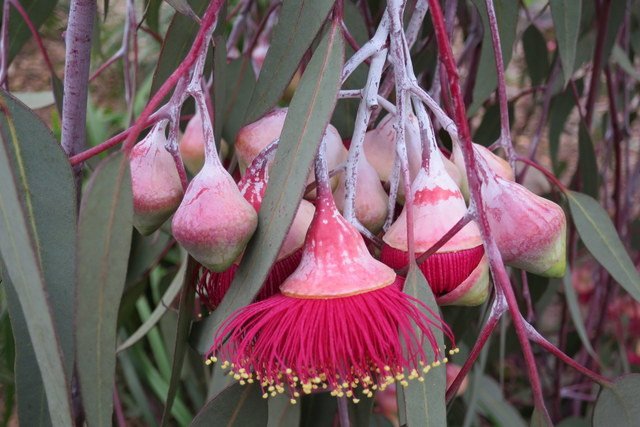 Nature in the City
Once there was Nature. And there was the City. The words didn't go together. There was nature out there, in the bush. And then there was the city – devoid of nature, the concrete jungle. Biodiversity was something to be found in remote areas, or in forests, rather than right here in inner urban Melbourne.
The City of Melbourne's recently launched Nature in the City Strategy challenges that notion. It re-unites these separated concepts in happy combination.
That's welcome news because urban nature may be the only thing that keeps cities habitable, let alone liveable. Urban nature and its capacity to transform places is also at the heart of Port Places.
As well as aiming for 'a more diverse, connected, and resilient environment', the strategy aims to connect people with nature.
What better way than through delight.
Even at this mid-winter season, as mentioned last week, many plants are in flower. Even as last season's leaves hold on, buds are swelling. The yellow of the wattles is emerging delicately along the Railway Reserves.
Nature in the City encompasses and embraces all biodiversity in the City. It does not limit its scope to locally indigenous plants. It accepts and acknowledges the many traditions, preferences and values that people have for plants and trees.
That is why to celebrate this Strategy and the hopeful directions which flow from it, I feel emboldened to share this photograph of a Western Australian tree, the eucalyptus caesia, more commonly known as the Silver Princess. Although the tree's form is quite straggly,  every detail of the tree is lovely – leaves, bark, bud and flower. It's flowering now.
And is there anything more audacious than the pin-cushion hakea, also from Western Australia, bursting out of an unremarkable tree, and flowering on a footpath near you.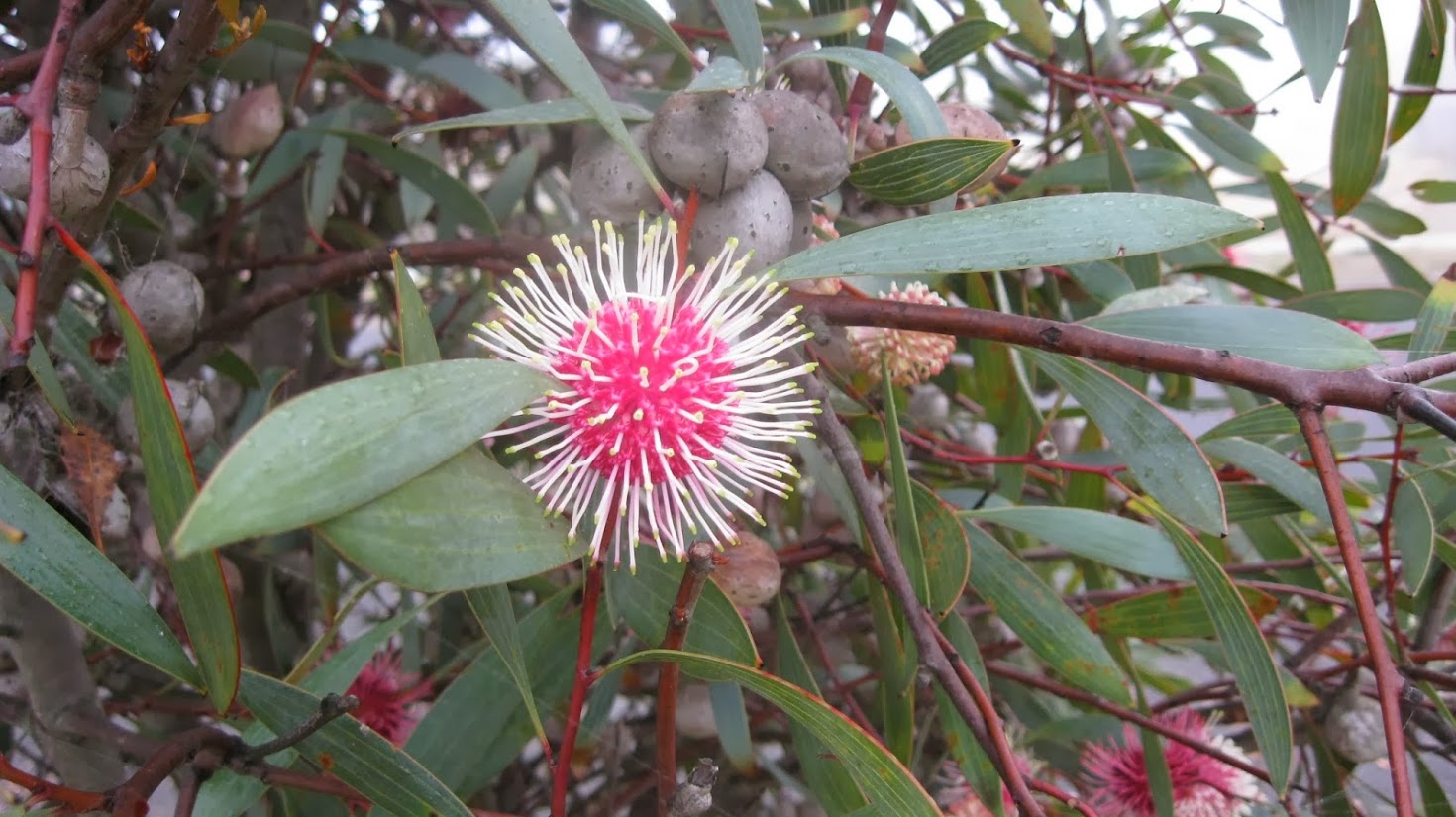 In writing this short post, I have been challenged by how to make a strategy encourage interest rather than turn-off.
Any thoughts?