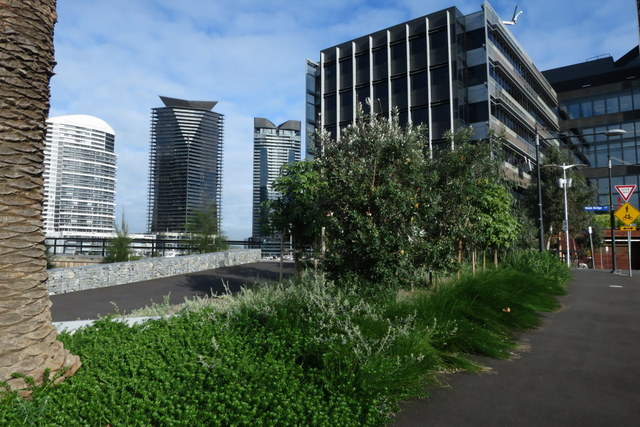 New Park on North Bank
New small parks on the Yarra River, Docklands
The winter sun warmed the north bank of the Yarra today where bits and pieces of derelict open space have been stitched together to create a pleasing addition to neighbouring Docklands Park. A year ago, a pair of swans reared cygnets in this then neglected spot.
Landscaped with locally indigenous plants – a stand of banksia integrifolia in a bed of myoporum parviflorrum and a small stand of casaurinas softening the wind. Disphyma crassifolium, rounded noon flower, has been planted along the gravelly river edge. Hopefully it will spread and flower to give a hint of the purple splendour which was once remarked upon in this place.
With a rich green pocket of grass to sit on, and seating at a comfortable height, it's a pleasant place to sit with the sun on your back on a winter morning.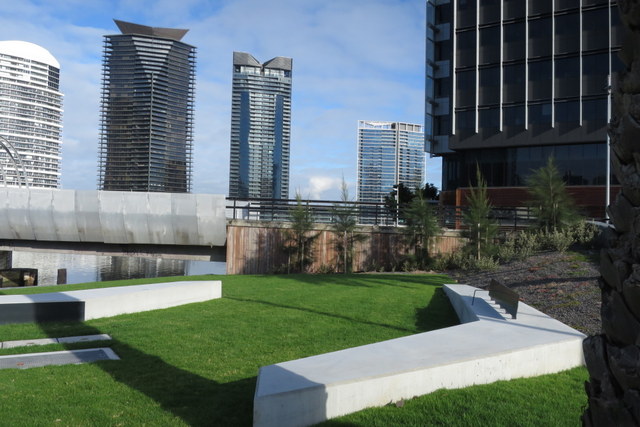 The newly created park links easily with the river edge space in front of the ANZ Bank building.
A cormorant spread its wings on a remnant pier pylon. Cormorants absorb water in their plumage to so they can stay underwater longer using less energy. But they get cold, and need to dry their wings.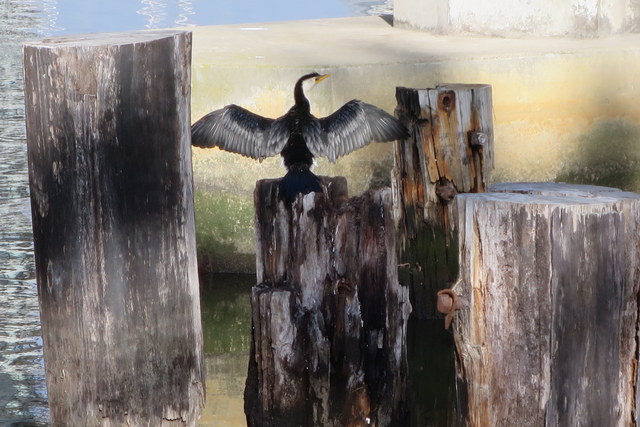 This little river side addition to Docklands Park connects with safe pedestrian and cycling crossings to the Jim Stynes Bridge – a place to visit another day.