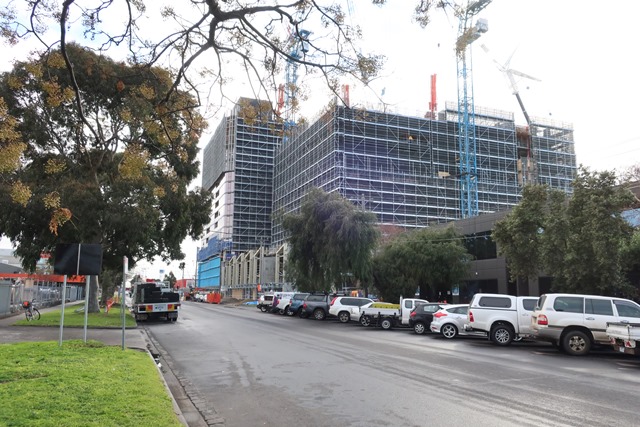 P.M. Port Melbourne
Not long afterwards, the applicant, Port Melbourne Land Custodians, sought to make amendments to the plans. When the Minister failed to reach a decision on the amendments within the required time, the applicant appealed to VCAT.
VCAT approved the development for a fifteen storey tower on the corner of Plummer and Prohasky Sts, two further towers of twelve storeys and eleven townhouses on 26 September 2016.
The mix of dwellings will be 48% one bedroom, 39.5% two bedroom, 12.7% three bedroom and 11 townhouses. None of the bedrooms will rely on borrowed light. There is a minimum of 9m separation between the towers.
P.M. Port Melbourne is a project of Third Street. David Joachim is the Director. Third Street also owns 365-391 Plummer St (the marketing suite for P.M.) as well as a property in Rocklea Drive. (source: Simon Johanson Age 15 March 2017) The project completion date is 2020.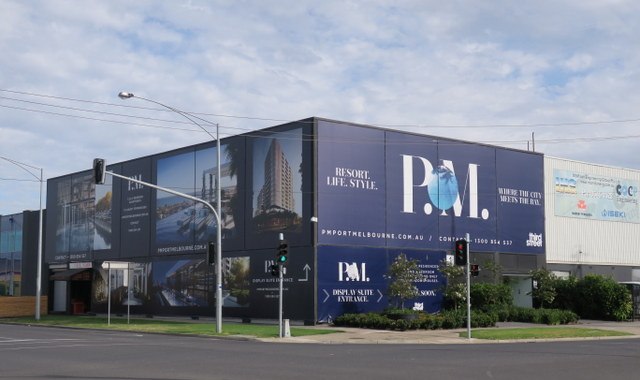 The site is 650m to Port Melbourne beach on which P.M.'s marketing heavily relies. It is virtually at the entrance to the Westgate Freeway. The development is reportedly proving attractive to existing Port Melbourne residents. A sense of community is fostered through events with future residents held at the sales centre.

Recently, I met with the first resident to buy into Beacon Cove. Yet another layer is added to Port Melbourne.
next week I will look at the state of play in Fishermans Bend in the third quarter.
More
Port Melbourne Land Custodians Pty Ltd v Minister for Planning VCAT Reference NO.P866/2016 Permit Application No. MPA14/0005 (26 September 2016)
Developer: Third Street
Builder: Hutchison Builders
Architects: Ellenberg Fraser