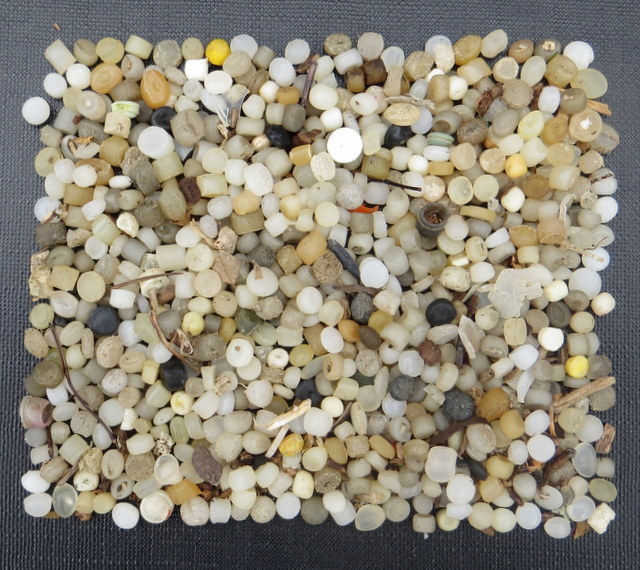 Persistence
Many 3207 Beach Patrollers headed out on hot Saturday to clean the beach between the London Hotel and the Port Melbourne Yacht Club.  With many volunteers, there was time to look more closely.
I joined patient Alice in the dunes.  A superficial view suggested there was no litter.  But closer examination of this little square revealed a myriad of nurdles*, and plastic film that turned to powder in your hands – a 'midden' of our consumption. Port Phillip Baykeeper, Neil Blake, is leading the charge against careless management of nurdles at the their source where they may spill, be swept into streets and thence into creeks and the Bay.
This is how plastics persist. And how we must persist in picking up and persist in campaigning against the carelessness of single use plastic.
This summer I am collecting plastic soya sauce bottles from the banks of the Yarra near the Westgate Bridge where people fish among these discarded fish bottles. Last year it was lids, and straws the summer before.
Artist Gaby Jung has created a very beautiful artwork of a mermaid  from these plastic containers and other found materials.
* Nurdles are the raw material for plastic products. They are sometimes known as pre-production plastic pellets. They are tiny pellets of plastic that can be melted down and formed into new shapes.
More