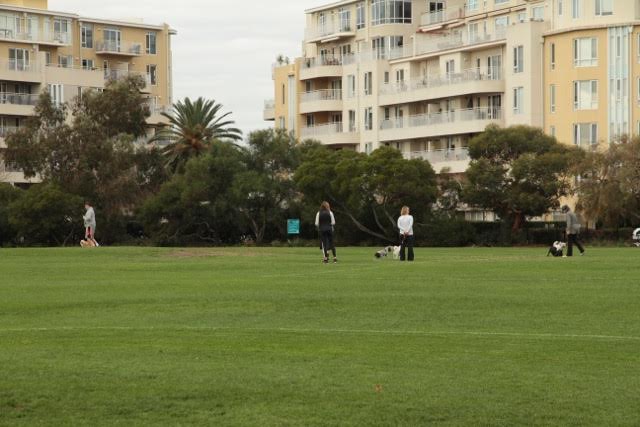 Planting into the Lagoon
The mulch has been spread. Soft rain is falling. Conditions are auspicious for you to add another layer of plants to the edge of Lagoon Reserve this Saturday between 10 and 12.
Each year in May, Alice Turnbull, neighbour to the Reserve, renews her warm invitation to put some more plants in the ground. This year, families from neighbouring Bubup Womindjeka Family and Childrens Centre are also invited.
This gentle yet persistent friend of the Reserve's edge has been at this project for nine years! She brings a (com)passionate approach to life, locality and to landscape. She picks up a tradition begun in 1990 when then mayor of the City of Port Melbourne, Jo Szwarc invited residents to begin the beautification of the reserve for Arbor Day. A plaque at the base of a tree near the Graham Street entrance records that first planting. Perhaps it is fitting that the spirit of a beloved neighbourhood dog, Sequoia*, is also there.
Lagoon Reserve is on part of the former Sandridge Lagoon which tapered from the beach to Ingles Street. Within fifty years of white settlement the lagoon had gone from wetland wonderland to degraded receiving place for waste of all kinds. All that was rich was the language used in describing its 'seething, fermenting appearance' and 'its voluminous gaseous emanations'.
Now the edge of Lagoon Reserve is carpeted with tetragonia and fringed with nectar laden trees filled with lorikeets, recalling Josephine Liardet's words 'the lagoon was covered with wild ducks and in the trees were cockatoos, plovers, pigeons.'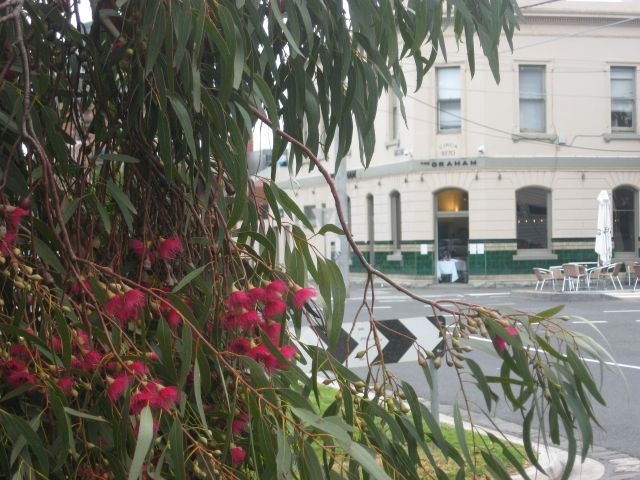 The Reserve exposes us to seasonal changes and observation – 'was that wattle early this year?' 'did you notice …?'
So many people have a stake in this intensely used urban park – the school in the community that is Albert Park Secondary College, the gathering of dogs and their owners, the soccer and the cricket players, and the people who walk past every day.
The nature fringing Lagoon Reserve seems to be appreciated, particularly the brief bushland experience on entering and leaving the Park.
The stewardship role that people like Alice play in the health of parks and people is getting to be more widely appreciated.
This year perhaps we can extend our stewardship by not just planting but continuing to care for the plants once they're in the ground.
Lagoon Reserve, Saturday 28 May, 10 to 12 noon – near the cricket nets.
The planting day is ably and willingly supported each year by Michelle and Jeff from the City of Port Phillip's open space team.
* sequoia – redwood tree that can attain a mighty stature