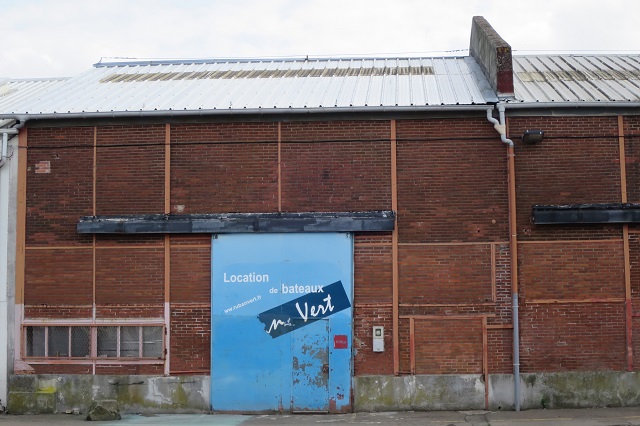 Port Places in Nantes
Today I strayed into Port places in Nantes and immediately felt excited and at home.
New buildings and new uses are emerging from amongst the decayed Port infrastructure.
The Port has moved down river and renewal of the north bank of the Loire is underway.
A series of signs for Prairie du Doc promise a mixed use development, a place for everybody, that is affordable close to the city, that is socially mixed across generations, a creative place. Familiar language of great expectation.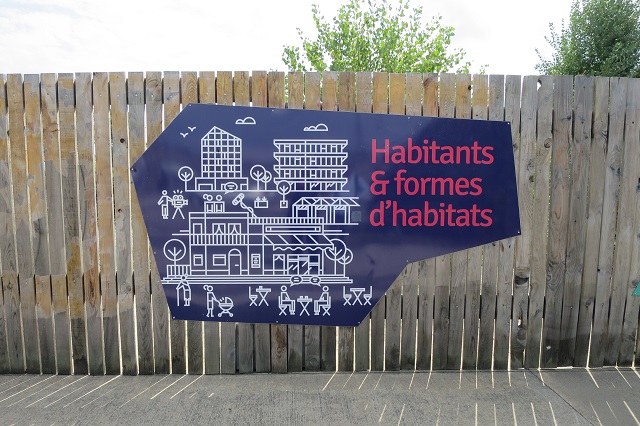 The place felt more South Wharf than Docklands.
The linear prairie (wildflower meadows) were a bit tatty but introduced vegetation into this stark place the length of the wharf's edge and fulfilled the prairie promise.
Many of the former sheds have been converted into a mix of fine and popular dining – just like South Wharf. Some await re-development – a bit like the shed at North Wharf.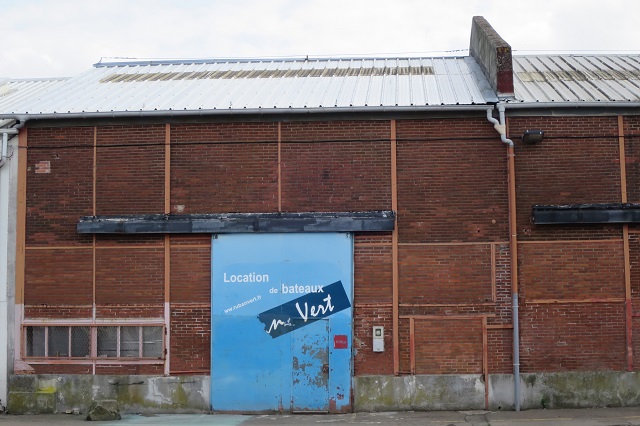 Strong pieces of public art led further downriver. These rings are illuminated at night. Heritage features such as the cobbled waterfront and the cranes have been retained. As you can see, the public space between the river and the development edge is generous.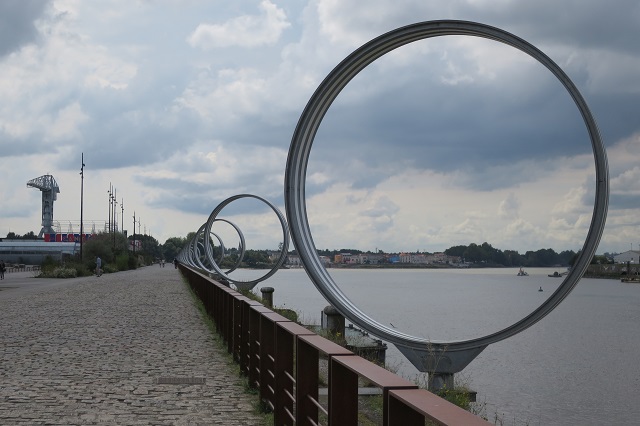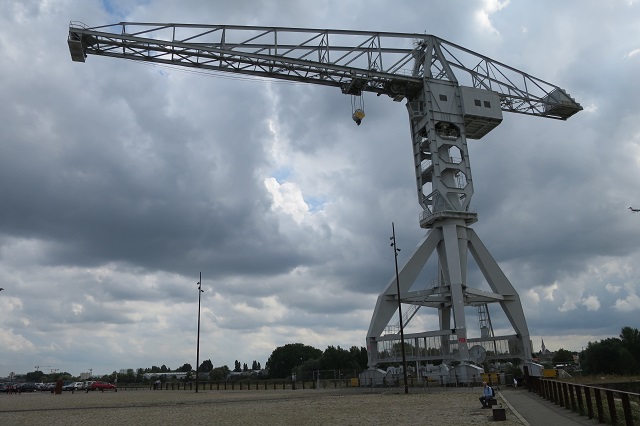 The scale of development is modest and height strictly controlled.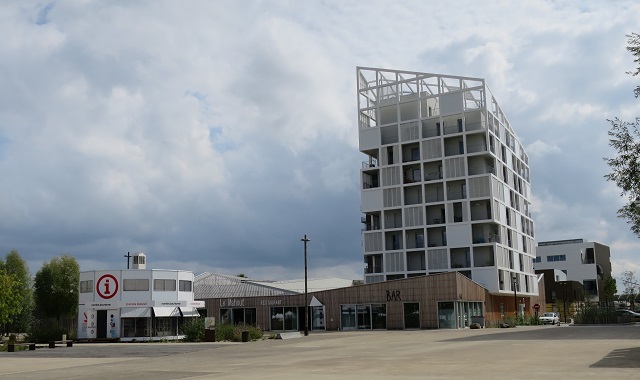 This building (below) which looks a bit like a stockade with a green roof is a primary school. Not sure what to make of that. Defended or nurturing?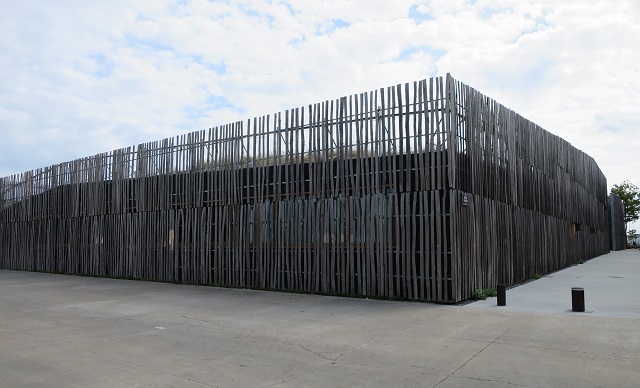 The creative promise is kept in former shipping sheds and engineering workshops where huge fantastical creatures have been built. This vast mechanical elephant bearing passengers was heading out for a processional walk when we passed. Its ears flapped and the trunk sprayed water on the crowd as it moved slowly forward.