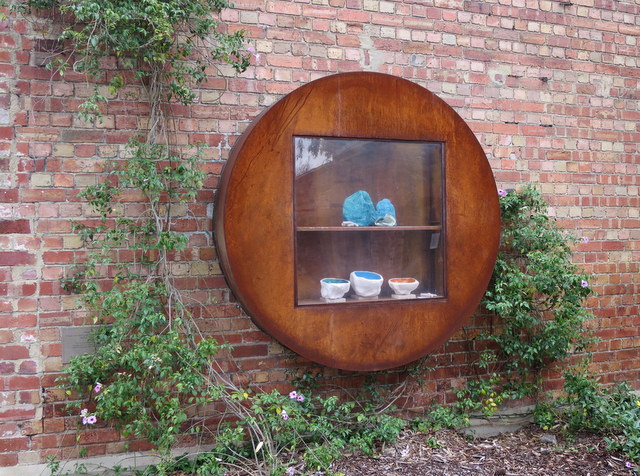 Portholes at Gasworks
The brick wall around Gasworks Arts Park creates a sense of enclosure – a walled garden park.
While a respite from the traffic, it can mean that people don't know what happens behind the wall.
Enter the Park at Pickles St or Richardson St to experience a delightful moment. Porthole display cases show the work of the resident artists in the Park.
The corten steel portholes created by Michael Sibel are are beautiful sculptures in their own right. Vandal proof and weather proof, the portholes are weathering into even richer colours of rust.
The displays change quarterly.
Here is the coral inspired work of ceramic sculptor Michal Anela who blends 'aesthetics with awareness'.
Take a look at the display cases next time you're at the Farmers Market or have visitors.
You might also like to read more about the sculptures that are such a fitting presence in the life of the Park.