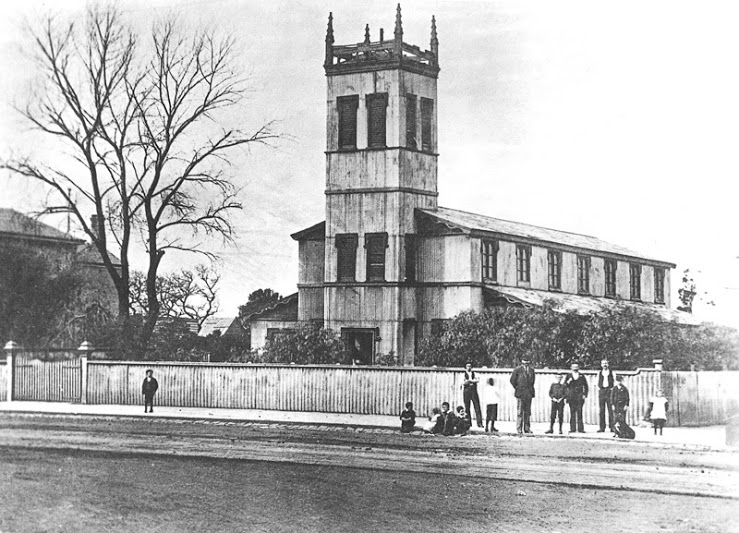 Prefab in Port
The innovation and possibilities of the prefabricated building industry to meet future housing challenges were showcased at a Conference in Melbourne this week.
The industry acknowledges that prefabrication is on a path of accelerated evolution rather than being a novel approach.
There are a few interesting examples of such innovation in Port Melbourne's history.
In Port Melbourne in 1855, the congregation of Holy Trinity Anglican Church raised funds to import a handsome cast iron church from Bristol. It was erected on the corner of Bay and Graham Streets. The inventory of all the constituent parts is held by the Port Melbourne Historical Society. The church blew down in a gale in 1909 and was replaced with a permanent brick church.
To meet the pressing housing demand after the second world war and to accommodate people relocated from slum housing – many from Montague – the newly formed Housing Commission planned and implemented an ambitious housing scheme at Fishermans Bend. New methods were needed to deliver housing on the scale required. As architect A C Leith said:
'It is considered that this system of concrete house construction is the most promising yet investigated for the production of a satisfactory, low cost house, suitable for mass production in large quantities.'*
The first experimental concrete houses were erected at 324-326 Howe Parade. Based on a method pioneered by T W Fowler, a retired surveyor and farmer at Werribee, the walls of the houses were prepared off site at Holmesglen and erected on site in Howe Parade.
In recognition of the technological innovation, and their importance in the history of housing in Victoria, the houses are listed on the Victorian Heritage Register where the full citation can be viewed.
Sources
Header image of Holy Trinity Church courtesy of the Port Melbourne Historical and Preservation Society
*Howe, Red New houses for old: Fifty years of public housing in Victoria 1938 – 1988 Ministry of Housing and Construction Melbourne