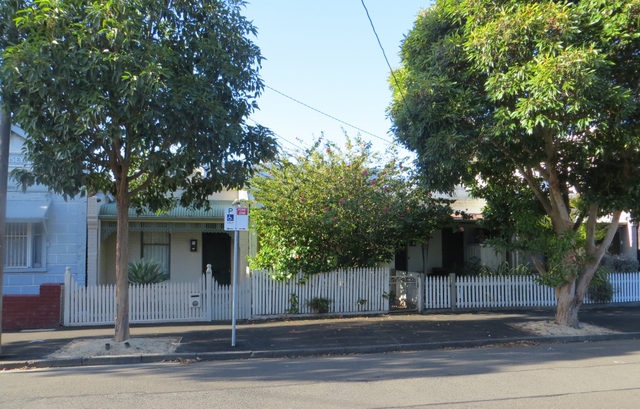 PS
PS is for Planning Scheme, and what that means for a house called Romsey in Gladstone Street in Montague.
While much attention has been paid to the large sites in Montague, this smaller site at no 179 is the current focus of resident concern.
Romsey's days are numbered. It's looking worn out.  For some years now no one has cared for it and it shows. The layers of stickers reveal the level of interest in the property. Bought for $660,000 in September 2009, it was sold again in August 2014 for $1,170,000.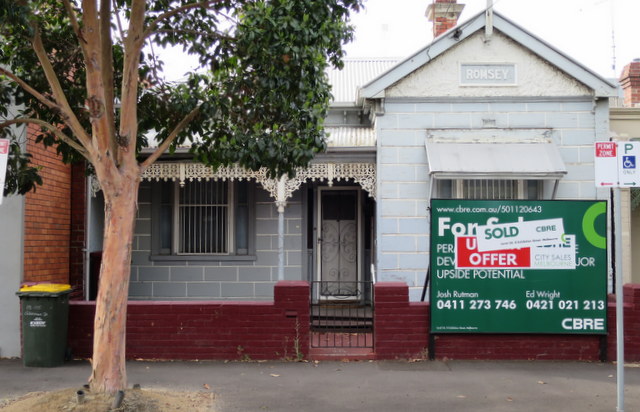 There is already a permit in place for the demolition of the house and construction of a 7 level building. An amendment to this permit is currently being considered by the City of Port Phillip. In spite of the lack of appeal rights in the Capital City Zone, neighbouring residents seek to be involved.
Here is Romsey with its neighbours. Does the approval for 179 pre-determine the future for these smaller houses?
The planning controls for Montague are contained in the Strategic Framework Plan (SFP) for the Fishermans Bend Urban Renewal Area (FBURA). Planning documents can be impenetrable and thick with acronyms, so I have just highlighted the section that relates to the height of buildings.
Notes:
Romsey was the family home of the Stewarts until c2010