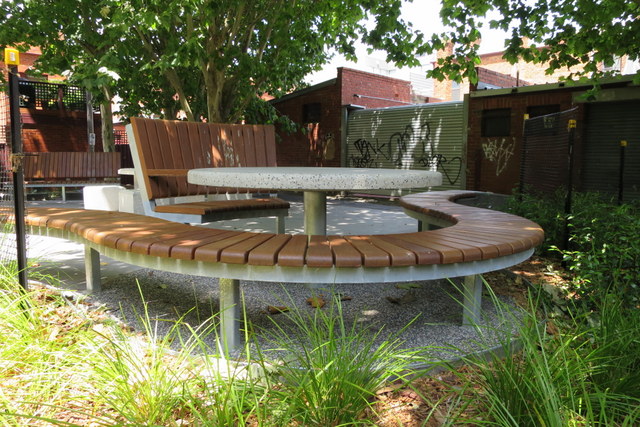 Shady Park Places
I am savouring the quietness that those who stay in Melbourne over the holiday period enjoy.
There is a hidden park to get to know in the heart of South Melbourne.
It is a soothing shady surprise of a place.
This new park in Emerald Hill is a haven on a hot day.  Mature plane trees define the rectangular space which is in shifting shade most of the day. Access is via the blue stone laneway that runs between Bank and Park Streets in South Melbourne. The evening sun deepens the red of the brick walls that back on to the lane.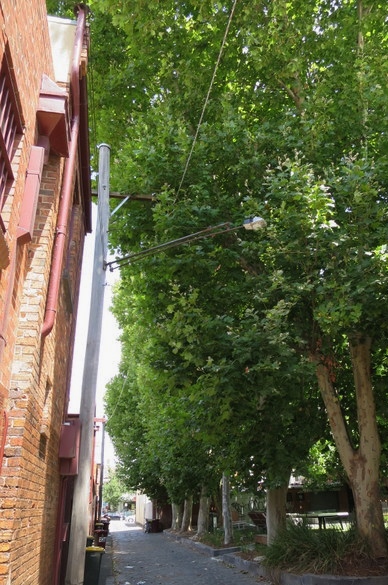 A table tennis table features, with other smaller games tables near by. Games can be borrowed from the Emerald Hill Library which backs onto the park. There is a platform/stage space. Fresh water is offered from a drinking fountain. Fake turf softens the ground.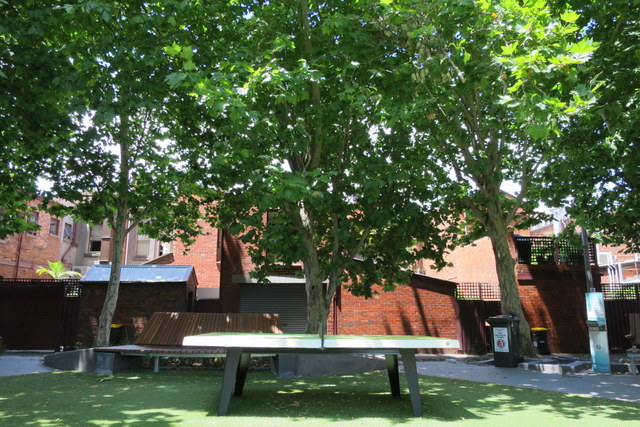 There are a variety of seating places. Curves and circles complement the rectangular shape of the park. The indigenous garden is still finding its roots and is fenced off temporarily.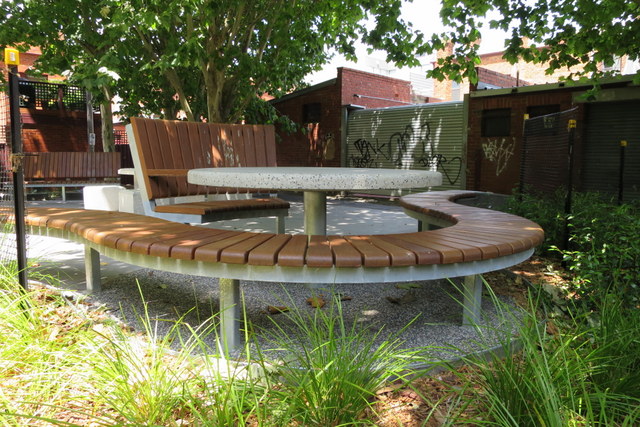 Quibbles? It seems churlish to quibble so quibbles are put as questions instead. Is there too much packed in to this small space? Chess is offered in several public spaces, but do people ever play?
The park was formerly an 18 space carpark. The City of Port Phillip bought the site in 2012 when it looked like it would be sold for development with the possible loss of the trees. The sale required a commitment that the site be secured for public purposes. Now it is secured as a beautiful park.
This is the first of occasional posts looking at open spaces that were formerly used for parking cars.