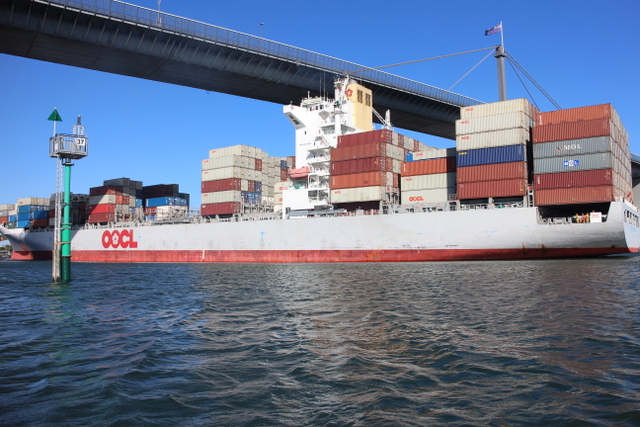 Shipping News
The Bureau of Meteorology's Special Climate Statement 65 confirms the uneasy feeling that April has been unusually warm. The Bureau found that the heat was more characteristic of mid-summer than mid-autumn and "was unprecedented in many areas in April for its intensity, its persistence or both".  Victoria had its hottest area averaged April day on record on the 11th April with 32.70 °.1
It was the Millennium Drought of 1996 to 2010 that got people more receptive to acting on climate.
Perhaps this prolonged hot spell in April will turn our minds again, if indeed they had ever strayed, to the urgency of acting on every front and in every sector to reduce greenhouse gas emissions.
An important meeting of the International Maritime Organisation coincided with this warm period, beginning on April 9th in London.
You may recall that it was the advocacy of small island states that led to the 2015 Paris climate agreement including these words "pursuing efforts to limit the temperature increase to 1.5 C above pre-industrial levels" in addition to  keeping global temperature rise this century well below 2° C above pre-industrial levels. A key negotiator at those talks for '1.5 to stay alive' was Marshall Islands Foreign Minister Tony de Brum.  As a child, de Brum witnessed the nuclear tests in Marshall Islands as a result of which people had to be re-located. He was adamant that people of his country should not have to move again because of the actions of other nations.
Small island nations are most vulnerable to sea level rise and are also critically dependent on global shipping for food, fuel and other essential supplies. The Marshall Islands is also the second biggest ship registry in the world.
De Brum died in August last year aged 72.
In the lead up to the IMO talks, and on the third anniversary of the Paris agreement, the President of the Marshall Islands, Hilda Heine, presented the de Brum declaration in Paris – an ambitious agenda for reducing carbon emissions in the shipping sector consistent with the 1.5° C target for which he had campaigned so hard. Over forty countries signed up – a coalition of small island states and European nations.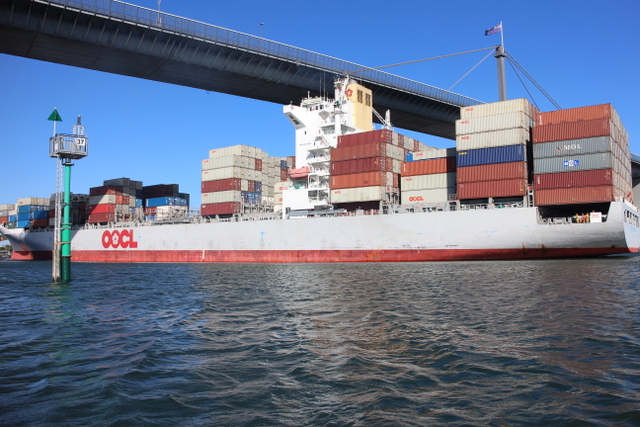 Shipping was not included in the Paris agreement in 2015 since it is based on national commitments. That left action on reducing greenhouse gas emissions to the IMO which has been slow to play its part.
Emissions from shipping are said to be equivalent to Germany's emissions, or looked at another way, if the shipping industry was a country of its own, it would rank as the 6th largest greenhouse gas emitter worldwide. Emissions from shipping are also anticipated to rise rapidly as global trade increases, by 50- 250%, by 2050.
Addressing shipping emissions is awkward – who is accountable for them? Is it where the shipowner is based, where its flag is registered, where its cargo comes from or where it is going?
In negotiations last week, a compromise agreement was reached between the ambition of the small island nations and some European states and the reluctance of the US, Saudi Arabia and other states to commit to steep emissions reduction.
The final agreement requires global shipping to at least halve its emissions by 2050 and  prepare a package of measures designed to achieve the target by 2023.
A compromise is a compromise. As it stands, the agreement is not consistent with the Paris agreement – to limit warming to 2° C –  but it is a signal for shipping to begin exploring short, medium and longer term strategies to reduce its emissions intensity.
This understanding adds interest to watching container ships entering the Port of Melbourne. Are they leaders or laggards?
Vessel Finder provides details of where a ship is registered, when it was built and its location at any time. As new ships are built, they will be built with greater fuel efficiency, and technological improvements are anticipated in response to this direction from London in 2018.
More 
1Special Climate Statement 65—persistent summer-like heat sets many April records updated 16 April 2018
Lisa Friedman Tony de Brum, Voice of Pacific Islands on climate change, dies aged 72. New York Times August 22nd, 2017