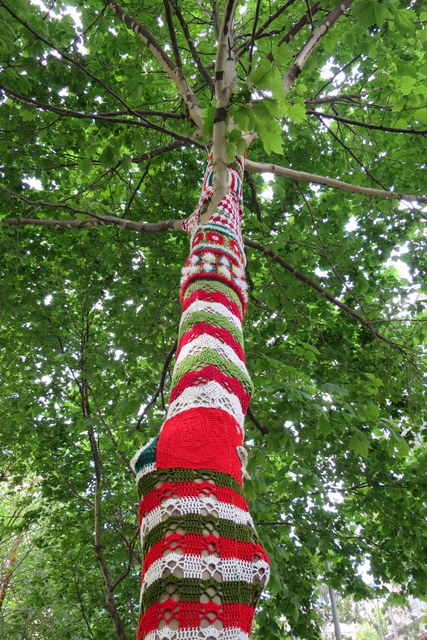 Signs of the Times
I've been drawn into Christmas by the intricacy and idiosyncrasy of yarn bombing. I had resisted Christmas until I saw crochet and knitting climbing the trees in Melbourne's City Square.
With the gravity of the climate talks taking place in the sad and shocking shadow of the terror attacks in Paris, the jolly cheer of Christmas has seemed off key.
Last Friday 27th November, I was buoyed by the sea of 60,000 people from across Victoria at Melbourne's climate rally. But I returned home – 'no longer at ease' – to use T S Eliot's words. From being part of that huge gathering, I returned to one household.
In Paris, with public protest banned, people's shoes represented them in a silent, powerful protest.
While houses around Port show their Christmas colours, there are few signs showing where people support strong action on climate change.
So I am leaving a pair of shoes outside the house for the duration of the Paris talks and wonder whether you might consider doing that too.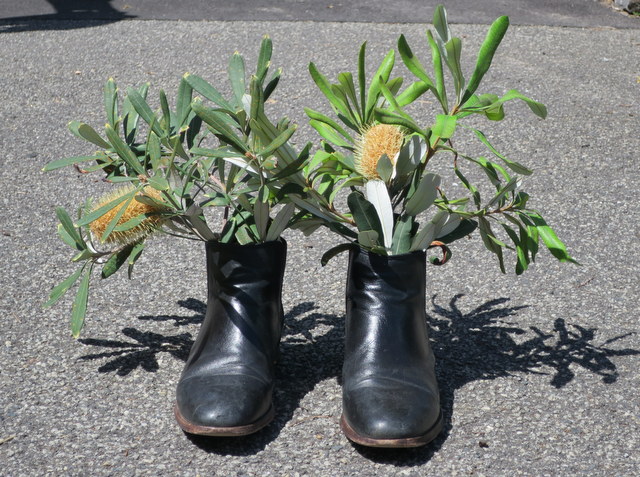 And if one is to be funneled into Christmas, let it be through the shade of Melbourne's urban forest on Swanston St, amongst the quirky detail, colour and pattern of the Christmas themed yarn bombing.