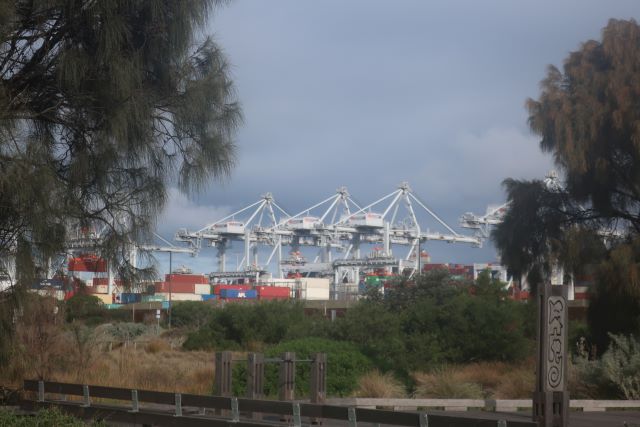 Spirit of Port Melbourne
The spirit of Port was embodied in Perce White who died on 1 June.
Perce was born in Port in 1932, and apart from his last few years at Emerald Hill Residence, spent his entire long life in Port.
His civic contribution alone was huge. Perce became a Councillor of the City of Port Melbourne in 1972 and served as mayor in 1974/75, 1981/82, 1982/83, 1985/86, and 1987.
In those days, Port Melbourne was still very much a Port town and Perce was immensely proud of being part of a network of port cities. Visiting ship captains were welcomed to the Town Hall. The HMAS Lonsdale naval base was still active.
Throughout his time on Port Melbourne Council there were pressures towards council amalgamations or regionalisation. By the late 1980s, Port's piers were redundant, and industries were closing. The population was ageing, school enrolments were declining.
Perce could see what was coming. In a mayoral column in 1984 he wrote 'the close bonds which have made the Port community so special as a social entity will be sorely tried and tested in coming years'.
In 1994 the Kennett government amalgamated the Cities of Port Melbourne, St Kilda and South Melbourne to form the City of Port Phillip.
Determined to keep the spirit of Port alive, in 1993 Perce helped to establish the Port Melbourne Historical and Preservation Society (The Society) and became its founding President.
---
Perce lodged his extensive papers with the Society. In 2003, I prepared the papers for archiving with the Society.
To accompany the papers with a context setting introduction, I met Perce several times at Abe's Mediterranean Cafe in Bay St where he introduced me, a newcomer to Port, to the recent history of Port Melbourne. That was how I got to know him. Not long after, he encouraged me to stand for election to the Port Phillip Council.
As a newly elected councillor, he drove me to Central Pier in Docklands to the opening of a set of murals representing the ravages caused to waterside workers from handling asbestos without any protective clothing. He wanted to make sure I understood Port's important stories particularly from the workers' perspective.
Once elected, I felt a strong responsibility to carry the thread of Port's history into the future.
---
A recurrent theme of his Council years was finding an effective way of putting Port Melbourne's interests and concerns to the Port of Melbourne. For example, when Princes Pier was no longer required for shipping, SIMS Metal set up a scrap metal export operation on the Pier. Scrap metal trucks trundled up and down the then two lane Bay St.
Perce met with the mayors of Port neighbouring Councils and they wrote to the Port requesting representation on the Board of the Port of Melbourne Authority. The Minister of the day, Jack Simpson, wrote a terse reply saying he had no interest in changing the structure of the Board.
The next record is a note of congratulation to Perce White on becoming an adviser to the Port of Melbourne Authority as the representative of the Municipal Association of Victoria.
In recognition of Perce's service to the Port of Melbourne Authority, in 1987 land adjacent to Webb Dock was landscaped and formalised to become Perce White Reserve. It was highly unusual for place names to be given to living people. This was a very rare exception and revealed the respect in which he was held.
---
Perce worked with others to ensure Port's important stories were kept alive. He co-created the Whittaker commemoration to remember the life and times of Allan Whittaker, a waterside worker killed by police during the waterfront strike of 1928.
Although he was a man of peace to the very core, he picked up and revived the Anzac commemoration which was deeply personal to him as his father had served at Gallipoli.
Perce chose his words carefully and articulated each syllable.
'Cit iz ens' was his rallying greeting when he acted as MC at the Anzac Service.
And that expressed his understanding of our relationship to the City.
---
The Society is a custodian not only of Perce's papers, but of Port's stories.
Perce White Reserve is a legacy of Perce's advocacy on Port of Melbourne related issues. It is a buffer between Port Melbourne and the Port of Melbourne. The boardwalk connects the two.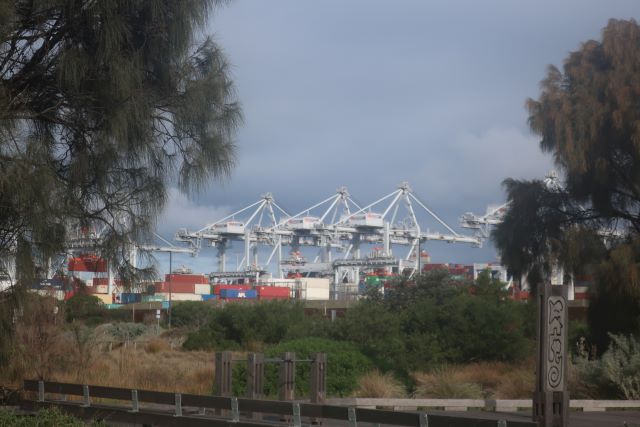 There are no more fitting words than the Latin motto on the Port Melbourne crest: After many storms a safe harbour.
Vale Perce.
---
A memorial service for Perce White will be held at the Sandridge Events Centre at 1.30 pm on 1 July. The flags of all three Port Phillip Town Halls: Port Melbourne, South Melbourne and St Kilda will fly at half mast.