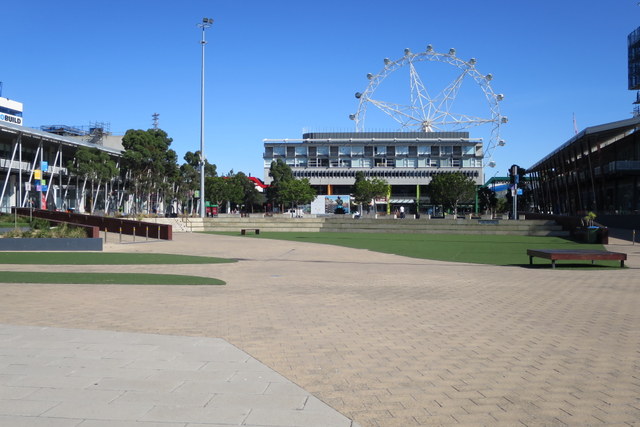 The Banksia Theme
I love banksias in all their shapes, variety and manifestations and am lucky enough to live in a street lined with the coast banksia, Banksia integrifolia, which is an every day joy.
Now this flower has inspired Banksia, a development in NewQuay in Docklands, designed by award winning architects McBride Ryan.  The development will  contribute a 2,000 sqm park. It will transform what has been one of the most desolate places in Docklands.
Just to get your bearings. The development will be on the Harbour, while the park, built over the carpark, will take the place of this concrete/grass space below.
The development and the park respond to the NewQuay development plan brief to create 'a signature and identifiable building' and an 'urban park that is richly detailed, pedestrian in scale and provides areas of seating, recreation, shade and social interaction opportunities.' 'Banksia is at once organic and nautical', says their promotional material.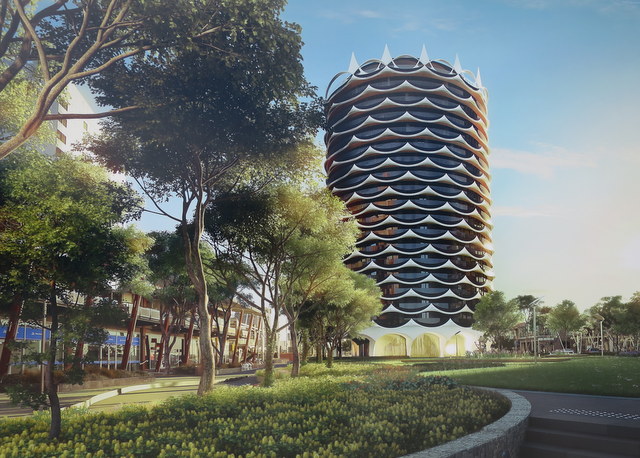 It was hard to find any guidance in the planning permit, if any is given, on the planting scheme for the park.
Wouldn't it be wonderful if the park design could feature banksias? There are so many varieties to choose from, from prostrate to taller forms, all with striking flowers.  Here's just a tiny selection of banksias seen around Port.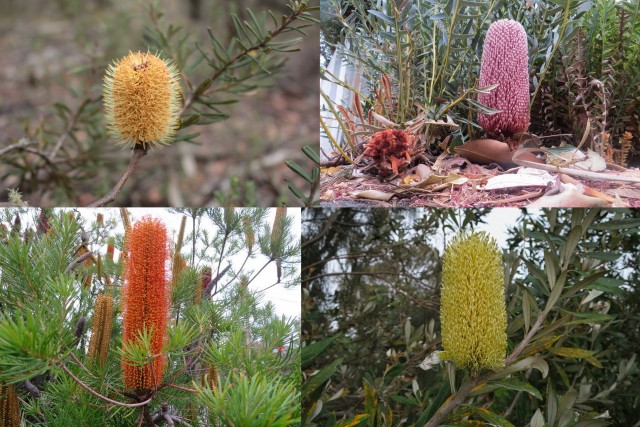 There are so many banksias in the genus, 173 in all, that it took Celia Rosser, the great botanical artist, 25 years to paint them all.  You can get a tantalising glimpse of her watercolours online but to fully appreciate them, a visit to her gallery in Fish Creek in South Gippsland is a must.
An early example (1994) of McBride Ryan's work can be found in Port Melbourne in Legon St. It demonstrates ideas that remain important in their practice. They describe the houses as 'an economical project with a communal attitude, a single façade instead of three broken blocks, allowing inhabitants of the three to feel ownership of the larger whole'.
More
Banksias – the genus Banksia – Australian National Herbarium
Urban Melbourne Banksia NewQuay – 429 Docklands Drive, Docklands