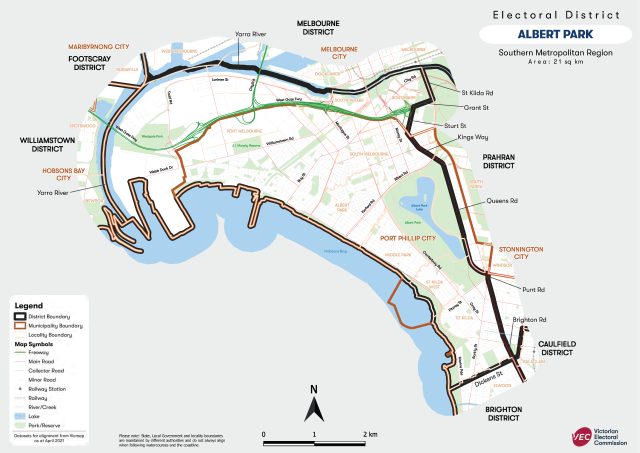 The member for Albert Park
Last week, Martin Foley, the member for the state seat of Albert Park, made his final speech in the Victorian parliament. He had caught many by surprise when he announced that he would not re-contest the seat of Albert Park at the election on 26 November.
He had served as Minister for Health and Ambulance Services in the difficult pandemic days.
Foley has represented the Albert Park electorate since 2007 when he won the seat at a by election after John Thwaites retired following the resignation of Steve Bracks.
His final speech closed with the same theme as his inaugural speech: the common good and the role that government can play in working towards it. He never wavered from that driving commitment.
Martin Foley achieved something rare. In spite of holding demanding portfolios, and with a massive reform agenda, he managed to be a cheerful, active and accessible local member, well known to all.
He would often emphasise what a privilege it is to be in government, and never to waste a minute. Only in government do you have the ability to reform policy and direct resources to where they are needed, particularly to vulnerable and marginalised communities.
In his inaugural speech in 2007 he said: 'We are charged with encouraging hope and confidence rather than fear and loathing; encouraging the common good rather than short-term populism. These are responsibilities we all share. Our words and deeds as public figures are both a reflection of community values and, importantly, a signal as to what is appropriate to he broader community.'
He has been true to that way of working over his fifteen years in government. Words flowed most freely when Martin spoke about what matters most to him: equality and social justice.
It seemed impossible that Foley could do justice to the range of portfolios he held, and yet he made an impression in each one – in Mental Health, Equality, and Creative Industries. He was the first Member for Equality.
He was committed to public education and its power to change the lives of students, their families and communities. It was a focus in the electorate.
First came the South Melbourne Primary School (opened 2018), followed by South Melbourne Park Primary School (opened 2019), the Port Melbourne Secondary College (opened 2022), as well as the Albert Park College Environment Hub (2017) and Liberal Arts campus (2019). All the other schools in the area have been upgraded as well.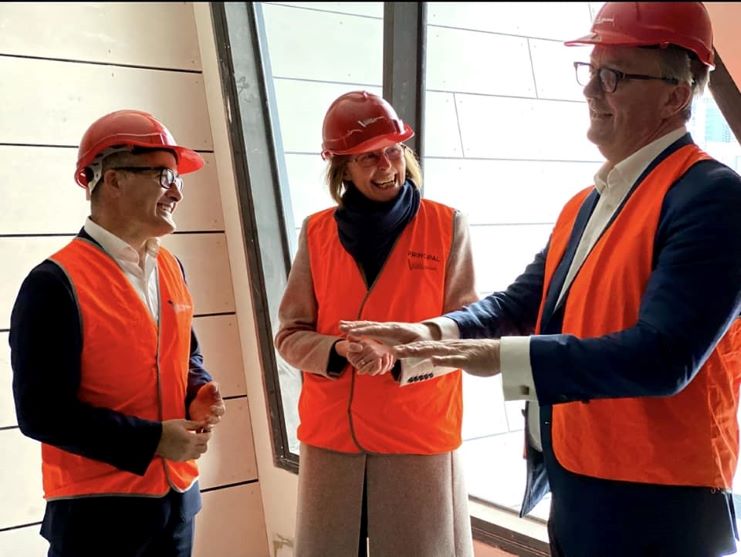 ---
This morning, I met someone who expressed a common view that 'they', referring to politicians, are time serving, out of touch with people, and self interested.
Not Martin Foley. He was an exceptionally hard working, conscientious, passionate parliamentarian and local representative.
---
Janet Bolitho is a member of the Australian Labor Party
Listen to the first 5 minutes of Martin Foley's farewell speech where he talks about the common good. He goes on to detail the many reforms of the Andrews government.
Note that the link takes you to facebook
---
Portfolios held by Martin Foley, Member of the Legislative Assembly.
Minister for Health September 2020 – June 2022
Minister for Ambulance Services September 2020 – June 2022
Minister for Equality December 2014 – June 2022
Minister for the Coordination of Health and Human Services: COVID-19 September 2020 – November 2020
Minister for Creative Industries December 2014 – September 2020
Minister for Mental Health December 2014 – September 2020
Minister for Housing, Disability and Ageing December 2014 – December 2018