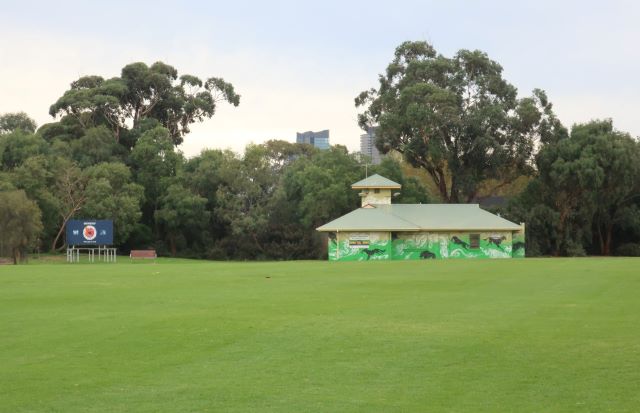 The park nearest to me
For World Parks Week
During the time of isolation, parks have become even more important for physical and mental wellbeing.
Homage to Lagoon Reserve
Lagoon Reserve is a 2.5 ha park reclaimed from the former Sandridge Lagoon in Port Melbourne. The Reserve is fringed on all sides with native vegetation. At its centre is a lush green oval – at this season anyway following so much rain. A path through the Reserve on the eastern side marks the edge of the former lagoon.
Lagoon Reserve serves the denser part of Port Melbourne where many people live in apartments. It is an exceptionally hard working park. From dawn to dark this multi-faceted park is busy. Lagoon Reserve has something to offer everybody.
Enter Lagoon Reserve through the urban forest.
6:30 At first light, it's quiet. Just the early dogs with their collar lights glowing. Some birds call but not many.
8:30 People and their dogs emerge. Some walk around the perimeter of the Oval. There's not much hanging about.
12:00 Exercisers, both formal and informal. The Reserve is quiet now except at the edges where bees and birds are active in the beds alongside the path. The absence of Albert Park College students is felt at this time of day.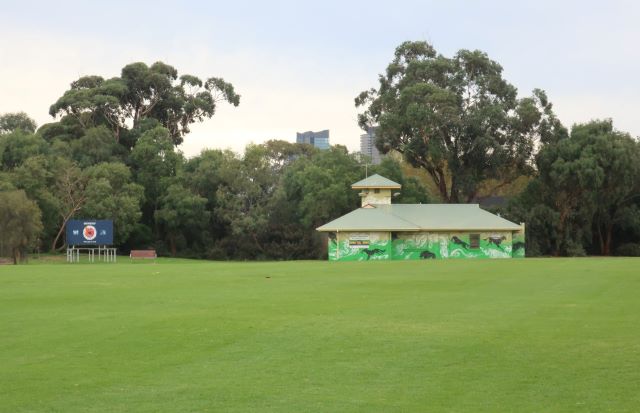 All day long the correas and early wattle along the Esplanade East edge flower and fungi erupt from the mulch.
The Esplanade West edge has been prepared with mulch spread thickly in readiness for planting – the community planting rhythm of over a decade interrupted this year because of COVID-19.
4:00 As the shadows lengthen, the dog people come out again. They gather in the last sunlight in physically distanced groups. This is the time when enduring friendships are made and troubles are shared.
6:00 The dogs are reluctant to leave but satisfied now. The sunset illuminates the city buildings before dark falls in this park between the City and the Bay.
Parks are more likely to be well used, according to a report from the Clean Air and Urban Landscapes Hub when they are
close and convenient to where people live
accessible – crossings are safe, easy to get to, accessible
offer something to different people with different preferences
have a 'portfolio of places'
show evidence of care
are attractive and pleasing
Lagoon Reserve has all those attributes. It would be hard to find a place that contributes more to social cohesion in Port Melbourne – unless it was another of Port's much loved parks.
Reference
Dave Kendal, Kate Lee, Cristina Ramalho, Kathryn Bowen and Judy Bush (2016) Benefits of urban green space in the Australian context Clean Air and Urban Landscapes Hub.