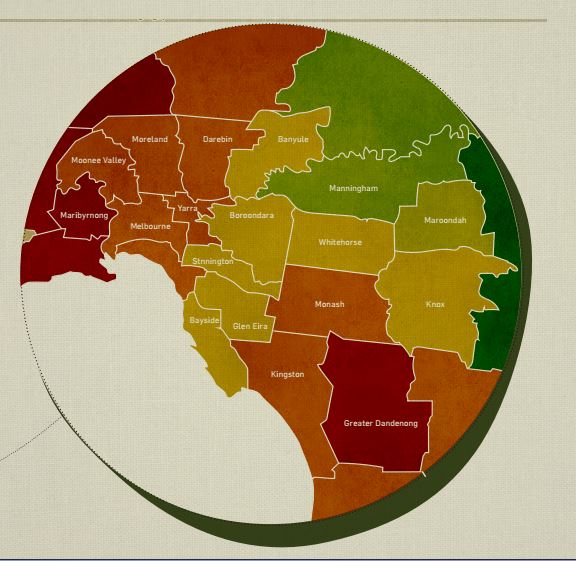 Tree Day
It's National Tree Day – a day for tree planting and appreciation.
I have many favourite trees in Port but the ones I like best are those shaped by the wind.
Banksia integrifolia is possibly (though hard to choose) my favourite tree species for having such character. There is nothing standard or uniform about this tree.  Each tree has a unique and sometimes eccentric shape though they tolerate council pruning. A particular favourite in Westgate Park just grows straight up towards the sky. Their waxy leaves  are dark green on top and silver below.  Locally indigenous to this area, banksia integrifolia has been extensively planted in Port over the last 15 years.  The birds have followed.
Urban trees are up against it. Planted in small amounts of soil in hot footpaths, they are prone to vandalism, and subject to the vagaries of changed policies and priorities.  Urban trees have been a casualty of the increased densification of suburbs and have not been replaced to the extent they have been removed.
Well may we mark National Tree Day. Cities around the world are upping their tree planting to address the heat island effect and to make places more liveable. A recent report  Where are all the trees documents the extent of tree canopy in each of Australia's major cities. The City of Melbourne's tree canopy now stands at 13%, Port Phillip's between 10 and 20%.  Both councils aim to increase the tree canopy cover – the City of Melbourne to 20% by 2020 – through energetic tree planting programmes. Most trees are planted in public places and in Port it will take inventive approaches to greening to contribute meaningfully to these targets. This map from the report shows the distribution of the tree canopy cover across metropolitan Melbourne.
Planet Ark's research in the lead up to National Tree Day confirms that most people would prefer to live in 'green' neighbourhoods and work in places that have access to natural elements.
Have you got a favourite tree in Port?